Is it still considered a beat down if you only win by two goals? Either way, the Red Wings took the Ottawa Senators behind the proverbial woodshed for the first 2+ periods, jumping out to a 5-0 lead on opening night at Joe Louis Arena. The Wings got goals from five different players including Jiri Hudler, who has been training extremely hard this offseason as you can see here.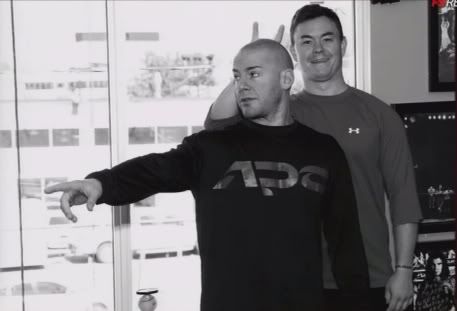 The Wings started to fall apart in the third period, giving up three goals to a team that probably won't score three goals collectively for the next two weeks. They're that bad. A silver lining to that fact? None of the goals were given up by the third defensive pairing of Jakub Kindl and Jonathan Ericsson. In fact, check out who leads the entire league in +/- at the moment…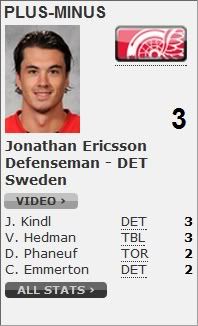 Yeah, don't expect that to last too much longer.