So maybe Joe Dumars hasn't quite lost it yet. The Pistons waived Rip Hamilton yesterday, ending Hamilton's 9-year stint in Detroit.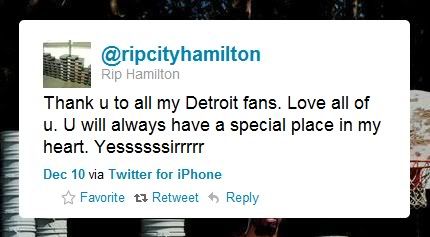 While Hamilton was a nuisance over the past few tumultuous seasons, Pistons fans will likely remember him as the most consistent scorer on the 2004 championship squad. It was a rare occasion where Hamilton would miss a mid-range jumper after curling around a screen.
I'm not completely sold that the Pistons should retire Hamilton's #32, but I definitely expect his mask to end up in a glass case on the Palace concourse sometime very soon.
[Freep]