As expected, the Tigers' front office avoided going through the arbitration process with Rick Porcello when the two sides agreed to a one-year deal like, so 36 seconds ago. Porcello is still under club control for another four seasons, so this announcement is merely a formality, and there was never any danger of him not coming back to Detroit for the 2012 season. Still, it's nice to know that we might see glimpses of Super Porcello from time to time at the CoPa.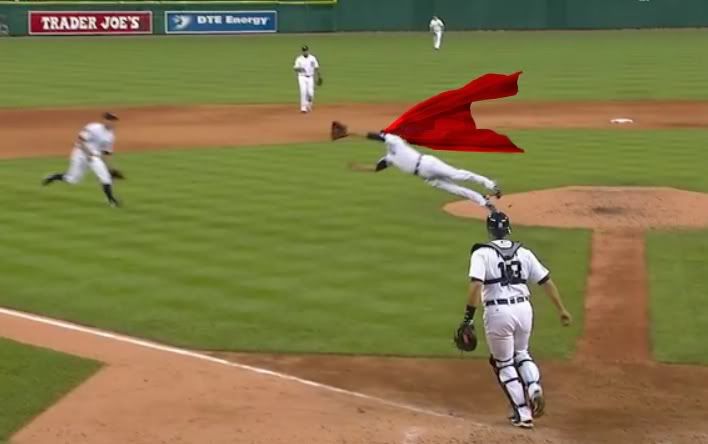 In related news, Boston's Kevin Youkilis won't get out of bed this morning and is shaking under his Batman bedsheets.
UPDATE: the Tigers have also agreed to a contract with Phil Coke, which should make this guy happy.