You know that awkward moment when it's the day after Prince Fielder Day and nothing really sounds as interesting because it's not about Prince Fielder? We don-MASCOT PHOTOBOMB!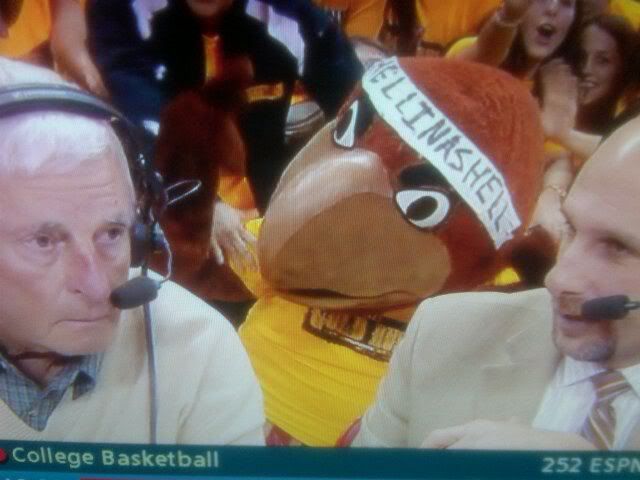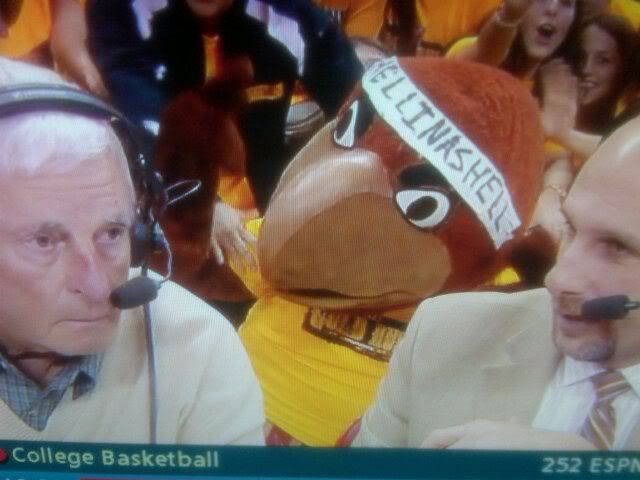 OK I lied, because I have a couple more Fielder-related links. Brennan Boesch is as excited as this little guy, except about hitting in front of Cabrera and Fielder. Speaking of Cabrera, Miggy's looking ripped. And no, you're not crying about this one, you just had a bug fly into your eye. But seriously, pass the Kleenex.
The Red Wings got the French kicked out of them in Montreal last night. In order to make you feel better, The Production Line gives an appropriate ooh la la to Alex Morgan.
The Washington Wizards fired head coach Flip Saunders on Tuesday. Opinions range from "fire everybody but John Wall" to "Sam Cassell needs to be our coach." The Wizards' owner even chimed in, sans the Comic Sans (but enough semicolons to make your English teacher turn over in her grave).
Life lessons: don't spray a dude the size of Ndamukong Suh with silly string if you want to keep your job (or your life, for that matter).
Alex Ovechkin is skipping the NHL All-Star Game and The Chief is not happy about it. He points to a historical precedent to explain why. Speaking of missing important events, Tim Tebow will not be playing in the Pebble Beach Pro-Am sponsored by 12 companies that I don't feel like copying and pasting right now.
Michigan State is planning on putting in some new scoreboards at Spartan Stadium. Unfortunately, there is no CLOVERFIELDTRON in the works.
This might just be Roger Goodell drunk off his new contract, but NFL players will be allowed to tweet at this year's Pro Bowl. Good thing Brett Favre won't be there, or things could get ugly.
Speaking of drunk, Pat Sajak is.
Check out Pensblog for maximum trollage of St. Louis Blues fans that any Red Wings fan can appreciate. Also trolling: Darren Rovell to this church singer.
With Starbucks starting to sell beer and wine on a limited basis, I finally have a use for that Starbucks card I got for Christmas… in 2008.
For more follow Detroit4lyfe on Twitter and Like us on Facebook.