For Ales Hemsky, those rumors that he might be headed to Detroit can't come to fruition fast enough after this play. Of course, he might not remember much of anything.
Kronwall's hit was one of the very few bright spots in a first period that left the Wings down 3-1 early. The Wings were able to take a 4-3 lead in the third period, but couldn't hold their lead and ended up losing 5-4 in a shootout. Still, the shootout point was enough to keep them ahead of Vancouver for the best record in the Western Conference.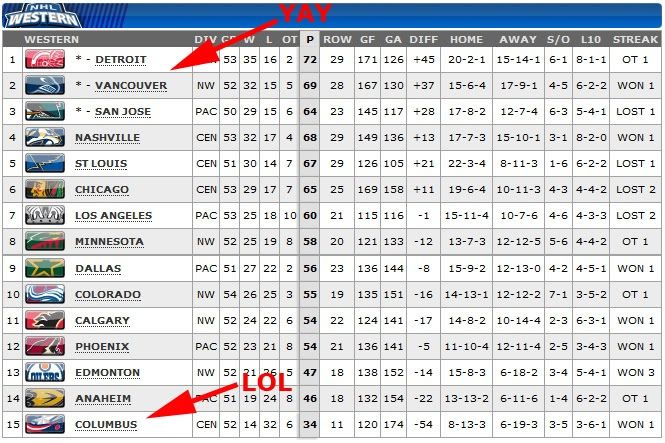 The Wings currently have the most points in the league, but the New York Rangers sit just one point behind with three games in hand.