Despite statements that say otherwise, it's clear that ESPN didn't learn from it's last fiasco involving Jeremy Lin. Today's headline — while decidedly less offensive than the "chink in the armor" reference — shows that the worldwide leader hasn't matured after firing one of its employees and suspending another for 30 days.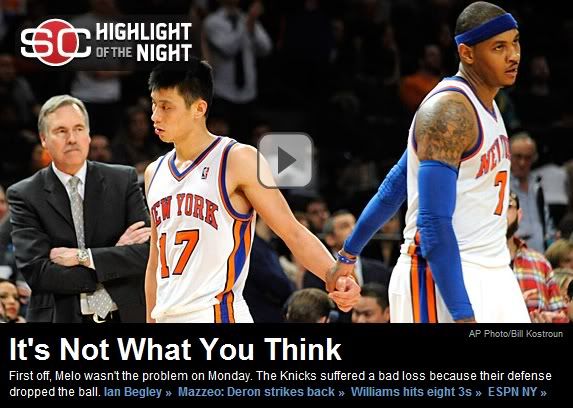 Maybe it's just me, but you would think that the guys writing headlines would be a little cautious after seeing one of their own bumped off for getting a little too daring with the headlines, especially when you consider that this one involves the same guy that was the target of scrutiny last time. If anything, I'd be willing to bet that this headline-photo combo was more intentional than Saturday's was.
In the end, this is just another example of ESPN saying one thing and doing the exact opposite. Somewhere, Bruce Feldman is nodding his head in agreement.