We've largely ignored the Pistons around these parts this season — mostly because they're never on national TV and NBA League Pass is a gazillion dollars — but no longer. With their win over the Toronto Raptors tonight, the Pistons have won 3 straight games and are within 3.5 games of the final playoff spot in the Eastern Conference.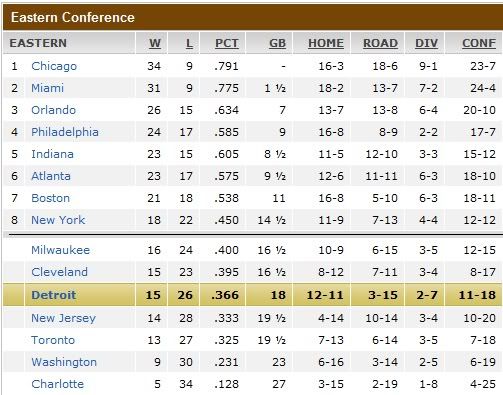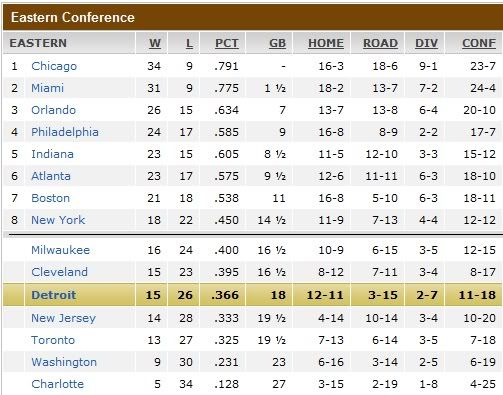 And if you think that New York is all but guaransheed a playoff spot now that Jeremy Lin is on the scene, think again. The Knicks are just 9-7 since Lin joined the starting lineup, and just 3-7 since the end of their 7-game winning streak that vaulted Lin to celebrity status.
Meanwhile, the Pistons have quietly been playing some of the best basketball in the entire NBA. On February 1st, the Pistons were 4-20. Since then, they are 11-6, with wins over current playoff contenders Atlanta, Boston (twice), and the Lakers. It looks like Lawrence Frank has figured things out, to an extent, and has this team playing as well as they have since D-Day in 2008.
While the Pistons can be downright turrible at times (see recent games against Philadelphia and Memphis for proof), they are much closer to making the postseason than the top of the draft lottery. If I had to choose which way I'd want them to go at this time, I'd root for the 8 seed in hopes that this young roster can gain some valuable experience for (hopeful) future playoff endeavors.