Brandon Inge, who was released by the Tigers last week, is currently making his debut for the Oakland A's this evening at Fenway Park in Boston. In his first at bat, Inge flied out to center field on the second pitch that he saw.
Yeah, that's just weird. Especially the #18.
Update: Inge walked on 5 pitches in his second at bat and was stranded at 2nd base.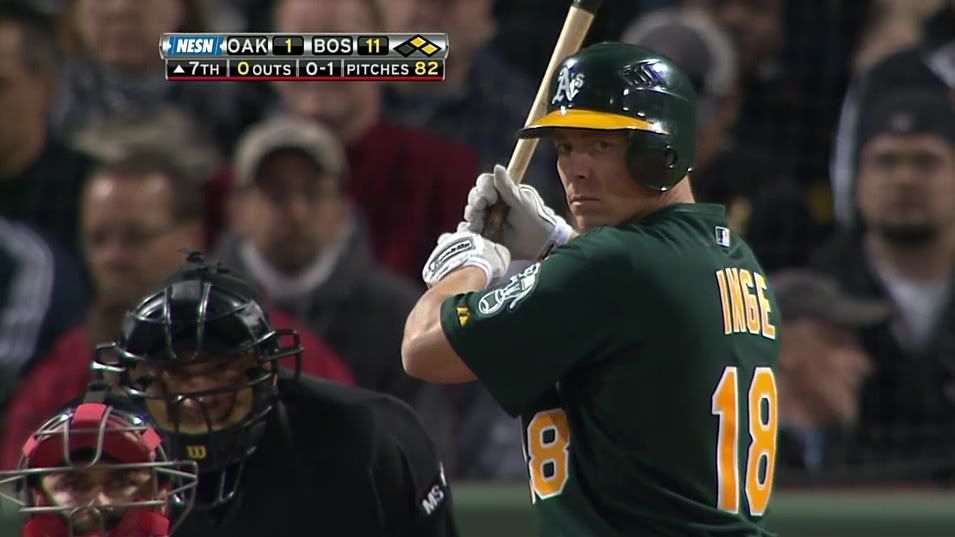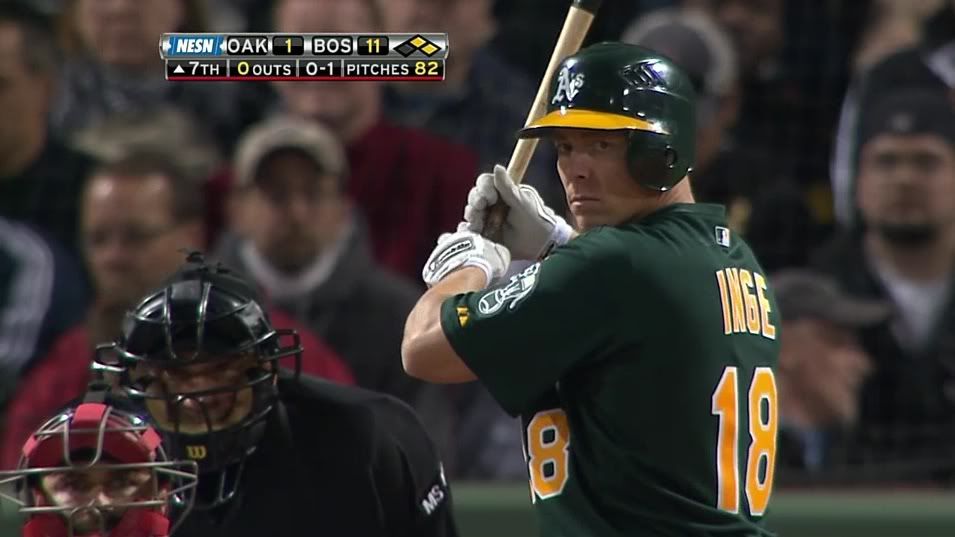 Update 2: Brandon Inge is staring into your soul. Inge lined out to shortstop on the first pitch in his 3rd at bat.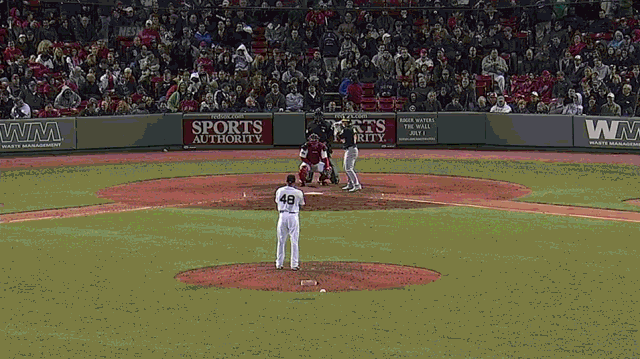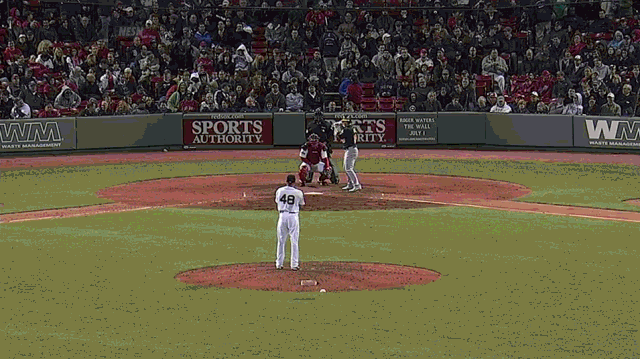 Update 3: Inge gets his first hit as an Oakland A in his fourth at bat.