If you haven't heard by now that Calvin Johnson is on the cover of Madden 13, get out from under your rock. As expected, the cover looks amazing, and will definitely be something I'm buying this year despite (a) a general lack of money and (b) little hope or faith left in the Madden game experience itself. Basically, I want this cover.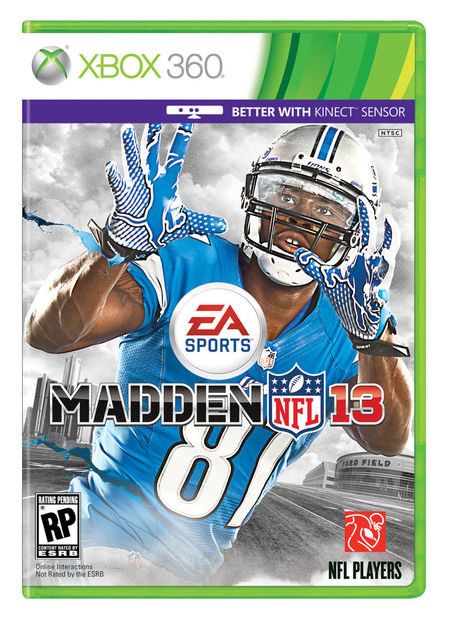 Yeah, so he's got the same look on his face that most of his teammates get when they see a big bag of weed, but who cares. Megatron is hungry for touchdowns, not munchies.
And hey, the last time the Madden cover wasn't cursed, a Lions player was on the cover.
Just sayin'.