Happy Thursday to you, Followers! Hope you are having a great week!
Today marks the final episode, at least for this season, of our now infamous hit mini-series, "Three Questions."
In case you missed a previous installment in the series, you can find previous episodes by way of our "On Demand" feature below….
June 14th: Brock Huard
June 21st: Bob Condotta
June 28th: Ted Miller
July 5th: Howie Stalwick
July 12th: Cindy Brunson
July 19th: Brian Floyd
July 26th: Doug Haller
Aug. 2nd: Bruce Feldman
Aug. 9th: Christian Caple
In today's episode, we think globally, but act locally. So, as you get ready to click on that jumpavegas, let's give a very hearty round of applause for WSU's up and coming beat writer, Christian Caple! (read on).
++++
Followers, those of you who have been with this blog for a while know that Christian Caple has been the focus of many jabs on this blog.
And the reason for that? Well, I'm pretty much the most petty and immature idiot of all time.
And so, when it came time for me to put together this year's roster for Three Questions, well, I didn't think much about asking Christian because I thought for sure he'd never agree to come over here.
But then Brian Floyd and I got to talking, and he suggested that I reach out to Christian and see what he said. Of course, Christian was super responsive and gracious, rendering me once again as the lamest of the lame in the entire sports Cosmos. Oh, the scorn!
In any case, since he took over the WSU Beat from the semi-retired Vince Grippi, Christian has largely been tearing it up. There's always lots of good stuff on his Twitter account, and his coverage at the Spokesman has been first rate!
(That said, I am hopeful that he'll pull a Bob Condotta and post like 37 videos after each game….How fricking awesome would that be?)
Anyhow, Victory Bell caught up with Christian outside his apartment a couple of days ago and promptly filed this season's final episode of Three Questions.
++++
Victory Bell: Now that fall camp has started, what player looks to be the most improved—at least physically—since last year/spring? What newcomer looks the most ready to play right away?
Christian Caple: Logan Mayes comes to mind.
Going by the rosters, he's gained 23 pounds from last season and looks it, too. That extra bulk will help him get on the field in pass rushing situations.
Marquess Wilson is another guy who has bulked up a bit. He's not freakishly muscular or anything like that, but he's certainly added enough in his chest and arms to help fulfill the coaches' desire of him being a little more physical. Or a lot more physical. And in talking with the coaches, I don't think there's going to be a need for any kind of challenge at this point like there was during the spring. Even watching Wilson on Tuesday, you can tell how much more locked in he is. He ran a deep route on a play in which the quarterback wound up throwing underneath, but Wilson focused his attention on the defensive back covering him the entire time. He turned and faced him in a blocking position and threw a jab at him for good measure, staying engaged through the whistle despite the play being on the other side of the field.
As far as the newcomers, it'd be hard not to say Gabe Marks, though Brett Bartolone and Justin Sagote should play, too.
Jeff Choate said yesterday that they're pushing Sagote quite a bit right now because they know they're going to use him this season. I questioned whether a freshman would have enough time to crack the two-deep at receiver during training camp, but it appears Marks already has, and Bartolone is getting a bunch of reps during team session, too. Marks is smooth. He runs his routes well, he's fundamentally sound and he's not afraid of anyone. He doesn't play like a freshman.
Victory Bell: Recognizing that the depth and talent at the WR and QB position may be underplayed nationally, what position group do you feel is the most underrated heading into the 2012 season? That is, what position group outside of WR and QB, if any, do you think has the promise to rank in the upper division of the conference by season's end?
Christian Caple: I'm afraid to say linebacker, because everyone is so concerned about that spot. But I think they could be a little better than most think, if only because most think they're in such poor shape there. I'm not so sure about that.
I think Darryl Monroe and Chester Su'a are reliable athletes up the middle, and I do think Justin Sagote can help them out there, too.
The coaches all rave about Eric Oertel, though he'll need to prove he can play as free and aggressive on the field as he does in practice. Travis Long is Travis Long. That buck/rush spot is great for an athlete of his length and strength. Depth will be an issue, sure. But I don't think linebacker is a real problem area at the moment.
Victory Bell: There's a ton of hype and excitement about the Football program under Mike Leach. And for good reason. In contrast, there's considerably less hype and enthusiasm for the Men's Basketball program. That said, we believe a compelling case can be made that the 2012-2013 Men's Basketball team will actually finish higher, relative to conference standing, than the football team. Which team do you think will finish higher in the conference this year, the football team or the basketball team? And why?
Christian Caple: That's a tricky one. I'd ask myself which team I think has a better chance of finishing above .500 in conference play, given their schedules. The way the football team's schedule shakes out, I think they're set up for a 4-5 or 5-4 record. If they go 4-5, that's probably middle of the pack, and 5-4 would have them in the top half.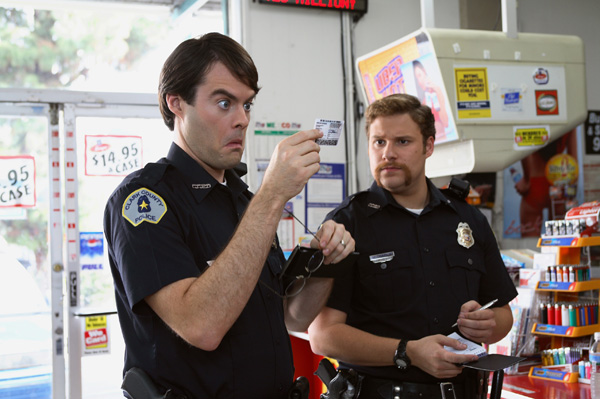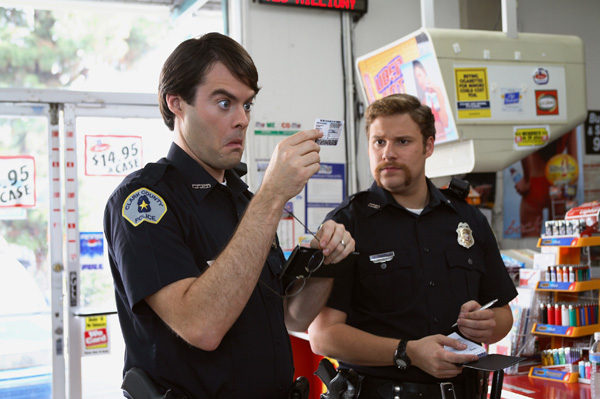 I'll cop out and answer it this way: I think the basketball team has a better chance to finish higher in the standings, but I think the football team could be considered "better" in its respective sport than the basketball team, if that makes sense. I say that because I believe the Pac-12 is going to be a pretty tough football conference, so even if WSU finishes, say, 6-6 and 4-5, they'd be considered a stout opponent despite the fact that they'd be in the middle of the pack in the standings. The basketball team could finish in the same relative area of the standings and not feel quite as good about it.
Of course, none of this actually answers the question. So I'll cut to it – I think the basketball team finishes higher in a ranking of 1-12, but it will be close.
++++
So, there you have it—another tremendous episode of Three Questions. Special thanks to Christian Caple for taking valuable time out of the first week of camp to spend some time with us. Of course, you can check out all of his daily coverage at the Spokesman right here, and follow him on Twitter like I do, right here.
Join us next week when we'll do a run down of some highlights from this 9 week saga. After that, we'll be two short weeks away from kickoff. Imagine that!
All for now. Go Cougs!