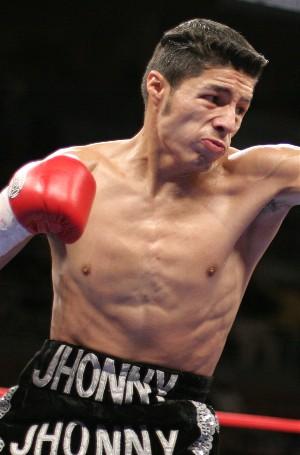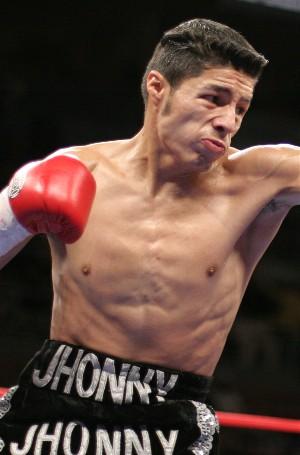 WBC Featherweight Championship: Abner Mares (c) (26-0-1) vs. Jhonny Gonzalez (54-8)
Luke Irwin: Mares is simply one of the best boxers in the world, a Top-5 P4P. The only real challenge to him will be if Rigondeaux or Donaire move up in weight to take him on. Mares is just too dominant for Gonzalez. Mares via UD.
Nolan Howell: Jhonny Gonzalez has a puncher's chance here. That's about all I am willing to give him. While he packs power, he doesn't pack many big-fight wins. Where he has been and lost, Abner Mares has been and won. Mares may take a few shots, which he is prone to doing, but expect him to just rip through them to a stoppage. Mares by ninth-round TKO.
WBC Junior Featherweight Championship: Victor Terrazas (c) (37-2-1) vs. Leo Santa Cruz (24-0-1)
Luke Irwin: Santa Cruz is a mega, mega prospect who was an IBF champion and one of the best in the world at bantamweight before moving up to junior feather. Santa Cruz has the hype, but Terrazas has been a fixture in the division for years, finally winning his first world title in April over Cristian Mijares. His resume isn't stellar (his best win is over Fernando Montiel), but after 40 fights, he's finally at the top of the mountain and a true top guy in the junior featherweight division. This is going to be a great fight, but I think Santa Cruz just has too much steam behind him at 122-lbs and world champion is the next step for him. Santa Cruz via R10 TKO.
Nolan Howell: While this matchup is closer than the main event, Victor Terrazas may have put it all together too late. Terrazas has struggled in his past two, with most of his wins coming on the Mexican circuit against unproven commodities. Leo Santa Cruz isn't the most proven of talents, but he is doing his part to make his way there. This match should be a showcase for the prospect to win decisively. Santa Cruz by unanimous decision.
Junior Welterweight Bout: Antonio Orozco (17-0) vs. Ivan Hernandez (29-3)
Luke Irwin: Hernandez's last two wins were over a fighter who was 19-20 and 2-16, hasn't fought in over two years, and is coming up from lightweight. This is your classic "Prospect vs. Game Club Fighter" bout for the undercard. Orozco via UD.
Heavyweight Bout: Dominic Breazeale (5-0) vs. Lenroy Thomas (16-2)
Luke Irwin: Breazeale got a late jump on the sport professionally after boxing nationally, as he's 28 and all five of his bouts have come within a year's time. All of his wins are by TKO/KO so this seems like a step up for him. Thomas hasn't fought in about three years. Ok, then. Breazeale via R4 TKO.
Junior Featherweight Bout: Enrique Quevedo (14-5-1) vs. Jesus Ruiz (29-5-5)
Luke Irwin: Ruiz is not unlike Jordan Mein, he's 23 with a shitload of fights behind him. Quevedo is a journeyman who has never put together a solid string of wins. Ruiz's best days are ahead of him, Quevedo's are behind him. Ruiz via R8 KO.