Back in June, the San Diego Padres made headlines by taking Johnny Manziel in the 28th round of the annual MLB Draft.
And while he'll never hit the diamond for the Friars, the folks at Topps have decided to take advantage of the Padres drafting the former Heisman Trophy winner and include him in their upcoming Bowman Draft baseball card set.
Silly? Maybe. But let's be honest…this isn't the first time an opportunistic baseball card company has taken advantage of another sport's flavor of the month by immortalizing them on cardboard.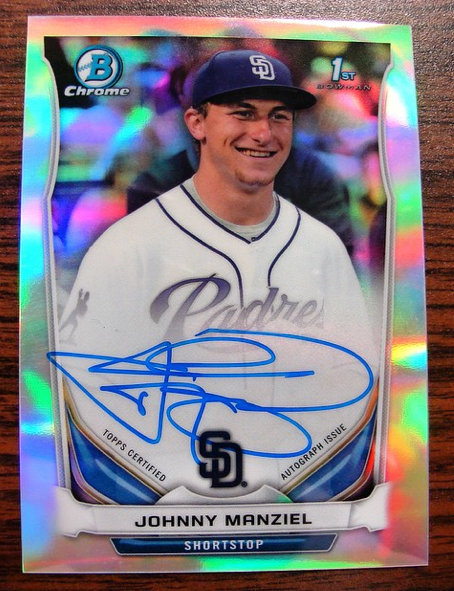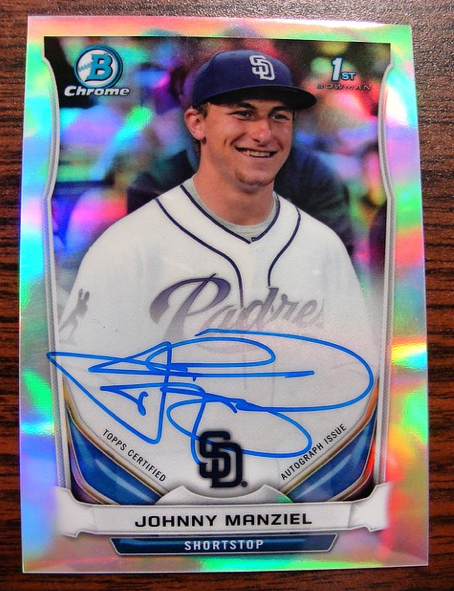 (h/t @chrisolds2009)