Happy GAMEWEEK to you, Followers.  Hope your Monday is off to a terrific start!
Prior to Pac-12 media day, I offered the faithful my season predictions about our Washington State Cougars. And in case you didn't read that post, I predicted a North Division crown for WSU in 2016.
There are three primary reasons why I have maintained my bullish stance about the 2016 Cougs.
Reason #1:  The Cougars return the second most experience in the conference, including a 1st Team All-Conference QB and several of his favorite targets.
Reason #2:  Boise State notwithstanding, the teams that we play with the best offenses (Oregon, UCLA, and UW) are teams that we play at home.  So, if the Cougars' biggest liability is on defense–as most pundits suggest–then the schedule would seem to REALLY work in our favor.
Reason #3:  Given the parity in the Pac-12 North, the team that wins the Division figures to be the team that is best poised to win close games.   And usually, those teams are the ones who return the most experience and/or have the most continuity.
Toward that end, WSU was 4-3 in games decided by a touchdown or less last year—not including the bowl game—while Stanford was 2-1, Oregon was 3-2, and UW was 1-3. What makes me especially optimistic about this team's  prospects is as follows.
First, part of the reason why WSU had so many close games last year was because we made them close. And this was due, in large part, to our own mistakes.  I mean, who can forget Priester's fumbled punt that enabled PSU to really turn the tables in that game? Who can forget the TWO kickoff/put that allowed Rutgers to regain the lead TWICE in the 4th quarter?  Who can forget Falk's critical late game interceptions against both Stanford AND UCLA?—which all occurred on drives that would have sealed the outcomes of both games.  And who can forget how a 10 point lead with 2:00 left @Arizona turned into an absolute horror show at the end?
The second reason for my confidence about WSU's ability to win the close ones is that playing in the clutch is a part of our DNA.  I mean, can you think of any other Power 5 team in the country that puts its offense (and sometimes by extension its defense) in more back-to-the-wall situations?  And truly it is the persistent regularity of those 4th and 6th plays on our own 41 that make the throws that we saw late against Oregon and UCLA commonplace for this team.
In short, if want to know the most basic reason why I think WSU is best positioned to win the Pac-12 North this year is that I see no other team who is as uniquely prepared to "Ride the Clutch."
+++++++
Followers: Because it is a presidential election year, I think it's only appropriate to make it clear to you that, although I am 100% sure that #WSU will win the Pac-12 North this year, that doesn't necessarily mean that I think that WSU will win the  Pac-12 North this year.  In other words, there are a few conditions that need to be realized in order for my prediction to bear fruit.
And the main condition is player health.  Specifically, I see now way for WSU to win the Pac-12 North if any of the following players miss significant action:  Luke Falk, Gabe Marks, Riley Sorenson, Daniel Ekuale, Robert Barber, and Peyton Pelluer.  Of that group, Falk and Sorenson are most critical in my view because, well, Falk is Falk, and because Falk won't be around long if Sorenson goes down.
Need proof?  Well, does anyone remember who was starting at Center when Halliday broke his ankle two years ago against USC?
It wasn't Riley Sorenson.
Anyone remember who was starting at Center when Falk got concussed against Colorado?
It wasn't Riley Sorenson.
And when you consider that Sorenson's back-up this year is a true freshman?
Well, that's all the indication you need that the MVP of this team may, in fact, be none other than the Wizard himself.
Also too:  If Luani is kicked off the team, our title chances go along with him….
++++++
Lastly, if you checked out America's favorite Pac-12 blog today–i.e., the ESPN Pac-12 Blog– you read an article in which their tremendous team of bloggers highlighted the 10 burning questions for this year's Pac-12 season.
And after reading that awesome piece of bloggerism, I knew that I had to respond with 10, I mean NINE, questions of my own…
Question #1:  Will the Cougs become bowl eligible in 2016?
For many, the answer to this question may seem like a given.  But the recent past suggests that gaining bowl eligibility is not a forgone conclusion. For starters, consider the fact that WSU has never started 1-0 under Mike Leach.
And given that Game 2 is a tough roadie against Boise State on the Smurf turf, a 0-2 start has to be considered a probability if WSU starts the season at 0-1.  And as the painful world of math tells us , teams that go 1-2 in non-conference need post a 5-4 league mark just to get to 6 wins.
So, after Week 1, we may not have any idea about this team's ceiling, but with a win, we should be able to locate the floor.
Question #2:  Will the Cougs be playoff eligible at season's end?
While beating the Boise State Smurfer Girls doesn't guarantee a Pac-12 title, losing to them eliminates any chance that the Cougs might have at a playoff berth at season's end (and trust me, nothing will be more lame than trying to get excited about your team contending  in the conference while hearing from the national folks that your team isn't a national contender).  Moreover, were the Cougs to win the Division but lose the Pac-12 title game, a berth in the Rose Bowl or other New Year's Six game would depend on having an unblemished mark in non-conference play.
And let me tell you, beating Boise State is no small task–especially on the road. For one, they have an offense that figures to be as good as any that we will play all year–and that is NOT an exaggeration.
For two, anyone remember the mugging that Nevada put on our WRs in 2014?  Well, those same MWC refs are gonna be on full display on September 10th.
To reiterate: If the Cougs have any shot of extending the season to 2017 or its Eve, this is one we gotta have.
Question #3.  Will the Cougs experience a "Failure to Launch?"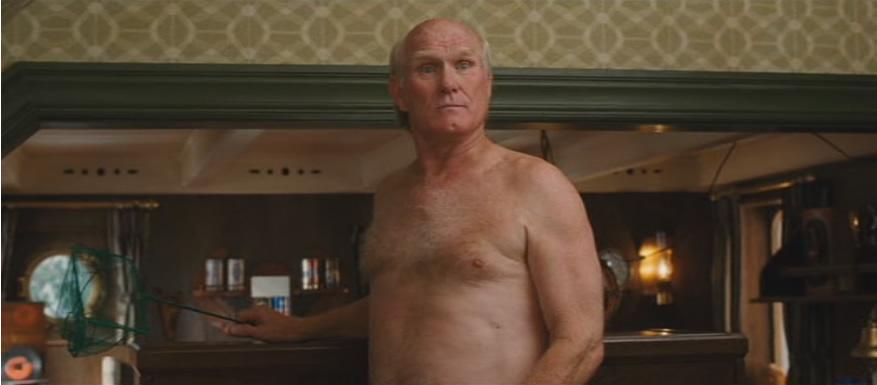 As we all know, the October 1 game against Oregon is a pretty big deal.   The Quack figure to be more than hungry following our OT victory in Eugene last year, while we should be locked and loaded following our first and only bye week of the season.  In brief, if we want to have any realistic expectation of winning the North, we have got to beat the Ducks.
The problem:  Under Leach, WSU is 1-5 following a bye week.
Question #4: What (other) team in the Pac-12 North figures to be the Big Bad Wolf?
As I noted earlier in the off-season, I expect the regular season to end in a two or three way tie for first in the Pac-12 North.  And so, winning the Pac-12's premiere division figures to come down to who has the best record in those pivotal head-to-head match-ups.
And herein lies the importance of October 1.  Because, by the time that we kickoff against Oregon, Stanford will have already played THREE Pac-12 games (against the LA schools and against the UW).  UW will have TWO (Arizona and Stanford), and Oregon will have already played Colorado.
In short, while the importance of beating Oregon is a given, the magnitude of our contests against UW and Stanford may already be crystallized by the time the clock strikes midnight on September 30th.
Question #5:  Will WSU earn a berth in a Top Tier Bowl?
In order for WSU to have a successful season in 2016, I think it needs to improve on last year's finish.  And for me, that means winning at least 9 games in the regular season and finishing the year in San Diego, San Antonio, or dare I say, Pasadena.   And if that's gonna happen, then WSU is going to have to start 3-0 and then go, at minimum, 2-2 against Oregon, Stanford, UCLA, and Arizona State.  Of course, if WSU is going to make it to 2017, then we're probably going to have to start 7-1.  And if we do that, then it's time to start saving for the holidays.
Question #6:  Which of the mighty will fall?
Every year, a team that starts off hot seems to fall by the wayside after they fail to deliver in the season's biggest moment.  Last year, California and UCLA essentially collapsed after achieving Top 15-esque status.  This year, John Wilner thinks that Washington State will be that team.
Personally, I don't think that the schedule sets up for WSU to collapse late, unless of course we succumb to the mighty injury bug.
Instead, teams like Oregon, UCLA, USC, and Washington figure to be the most likely teams to fade if they lose one of their key late season games (e.g., UW losing to Utah and/or USC, Oregon losing to Stanford and/or USC).  And in my view, who that team (or team) is/are will matter a lot for who wins this thing. For example, if USC mails it in, then Washington would benefit tremendously.  In a similar vein, no one figures to benefit more from a Oregon quit job than Stanford or USC.
In short, assuming we beat Oregon, our prospects for winning the Division figure to be greatly enhanced if USC and Oregon do not quit on their seasons–assuming that they're a bit slow to get out of the gate.
Question #7:  Who among the meek shall inherit the Earth?
Last year, USC went from 1-2 in league and 3-3 overall to win the Pac-12 South, while the Oregon Ducks took the same record and decided, "what the hell, let's go win out."
Want another example of a seemingly so-so team that became a nightmare late?  Well, how about those Washington Huskies?  They parlayed very pedestrian 4-6 start into a 7-6 finish.  And now they're positioned for another off-season Natty!
In other words, there's always a team or two that you think is down and out, but then goes on and does something to transform the conference title race late.  This year, the teams that I think are the most likely to do that are Oregon and Arizona State.  I like Oregon because I love their depth and speed at the skills and because I think that they figure to improve defensively as the season goes on.
Lastly, I like Arizona State because I think their new O-Coordinator is fantastic and because I think that those blue-chip JC guys he's recruited are going to figure it all out sometime around mid-season.
And so, if WSU heads to November with 1 or 2 conference losses, its fortunes may depend up the ability of some upstart to knock-off one of the co-contenders.  Oh yeah, and it would also be nice if Mike Mac's Colorado Buffs decide that they want to wait another year before becoming one of those teams.
Question #8:   Will "it" even matter?
Most of us can remember the nerves that accompanied the 1997 Apple Cup where we had to win in Seattle to make our first Rose Bowl in 67 years. Most of us can also remember how it was possible to escape the horror of the 2002 game by beating UCLA in Pasadena two weeks later…
Well, this year, it will be interesting to see if the Apple Cup even matters for the Pac-12 title race. My hope: the Chips fall in a way that would enable us to clinch the division the week prior.  We can dare to dream, right?
Question #9:  Will the 2016 WSU Cougars shake up the world?
The last and final question concerns whether or not this season will end in the "special" category–placing this team among the great Cougar teams of all time.  And if that happens?
Well, Luke Falk will become the second Coug to make a trip to NYC as a Heisman Finalist, and the Cougs will play either on January 1 in Pasadena or December 31 in Atlanta against the Clemson Tigers as the #4 seed in the National Playoff.
My prediction is that the Cougs are gonna finish the regular season at 10-2.  Whether that will be good enough for a Pac-12 Championship game or a New Year's 6 bowl remains to be seen.
But anyway you cut it, the 2016 campaign promises to be one heckuva fun College Football season.   And if there's one thing I am sure of, it's that I'm going to do everything I can to enjoy this special group of coaches and kids.
I'll be back Friday with a few thoughts on the opener.
All for now.  Go Cougs.