The Oilers are a winning hockey team, as of today they have won more than half of the games they have played. WOOT WOOT!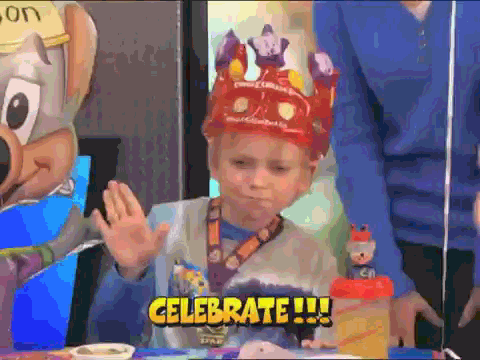 This is a massive step forward. I want to cheer for a winning hockey team, as a lifelong Oiler fan I have watched them hoist the Stanley Cup and I want to see them do this again. The end game for me is quite simple, the Edmonton Oilers win the Stanley Cup!
It is simply not enough to make the playoffs, or win a round in the playoffs. See, I want the Ultimate prize.
Everyday I go on Twitter and I see Oiler fans arguing back and forth with each other. I wont name the debates or people as they are getting enough verbiage on their own. When I see these debates, or get involved in them, most of the time it comes down to expectations to me. I think many Oilers fans just want to see them contend to win most nights, instead of just being roadkill.
It also could be that some of us see the finish line differently than others do. Do we want a team built like the LA Kings or the Pittsburgh Penguins? Perhaps we want something different completely.
I have a few main questions that persist after every win or loss.
Are the Oilers scoring enough at Even Strength?
Goals scored on the Powerplay as a representation of Total Goals
Chart is Courtesy of sportingcharts.com
Is a good powerplay an indication of a good team? A playoff team? The answer is seemingly no, it is not as half of those teams sit outside the playoff cutline today.
Too small of sample size? Last year's final four playoff teams were San Jose, St. Louis, Pittsburgh and Tampa Bay. Their regular season rank in this category was 2, 9, 24 and 25 respectively. Still not convinced? The year before, Chicago had the highest ranking in this category of the final four teams and they were just 16th overall.
Clearly, playoff success isn't predictive by powerplay success.
This means, to me, if we want the Oilers to be a good playoff team we cant be overly reliant on the powerplay. So, we need to find more goals outside of the powerplay, aka even strength. Its not a bad thing to have a good powerplay, but we just don't want to rely too heavily on it.
The Oilers sit 22nd in the League as a team at even strength scoring. I cant blame any Oiler fan for wanting more scoring depth.
Who Is Doing Our Even Strength Scoring?
I have been a faithful and avid reader of Lowetide's blog for years now. He often uses the points per 60 metric at 5 X 5, and likes when players get in that 2.00/60 range. So, lets use 1.80/60 or better. The Oilers, in this area, have 4 players.
McDavid 2.60
Pitlick 2.22
Draisaitl 1.96
Letestu 1.82
GULP! We need more than that!
More scoring from the players we have here already, players like Ryan Nugent-Hopkins, Jordan Eberle, and Milan Lucic is an absolute must. (Just so all the comments aren't about Taylor Hall, currently his points/60 at 5 x 5 is at 1.56 in New Jersey but make no mistake Hall is very good career wise).
I think, however, that we need some help from around the league
Possible Solutions
I will leave you with a few names that I have interest in:
Matt Duchene: 2.33 Points/60 at 5 x 5 from 2013-17
Craig Smith: 1.92 P/60 at 5 X 5 from 2013-17
Jakob Silfverberg: 1.69 P/60 at 5 X 5 from 2013- 17
Lee Stempniak: 1.58 P/60 at 5 x 5 from 2013 – 17
Data courtesy of Hockey Analysis
I will look into these players in more detail down the road, and list my reasons for having them here. Stay tuned for that!