Hello Followers.  Hope you are doing great!
Today, the Pac-12 released the 2017 Football Schedule for our WSU Cougars.  In the event that you haven't seen it, the schedule features a road-less September and a near homeless October and November.
But, before we get to a quick *break down* of the schedule.  Let's quickly compare it to two VERY important *Points of Reference.*
The first and most important *POR* is a comparison of the actual WSU schedule to the one I predicted last week.
The second POR is to *contextualize* our 2017 schedule by listing the team our opponents will play the previous week,
Let's get to it, shall we??????
TABLE 1. COMPARING THE REAL 2017 WSU Football Schedule to the one created by a loser who tried to guess it.
| | | |
| --- | --- | --- |
| | SUTRA'S SLATE | ACTUAL |
| Sept 2 | Mont. St. | Mont. St |
| Sept 9 | Boise | Boise |
| Sept 16 | Oregon St. | Oregon St. |
| Sept 23 | Nevada | Nevada |
| Sept 30 | @Oregon | USC |
| Oct 7 | @CAL | @Oregon |
| Oct 14 | USC | @CAL |
| Oct 21 | Bye | Colorado |
| Oct 28 | @Utah | @Arizona |
| Nov 4 | Stanford | Stanford |
| Nov 11 | @Arizona | @Utah |
| Nov 18 | Colorado | Bye |
| Nov 25 | @Washington | @Washington |
So, if you are lame enough to have actually taken the time to read this Table, you will see that I pretty much rule the *Free World.*  Am I awesome or what???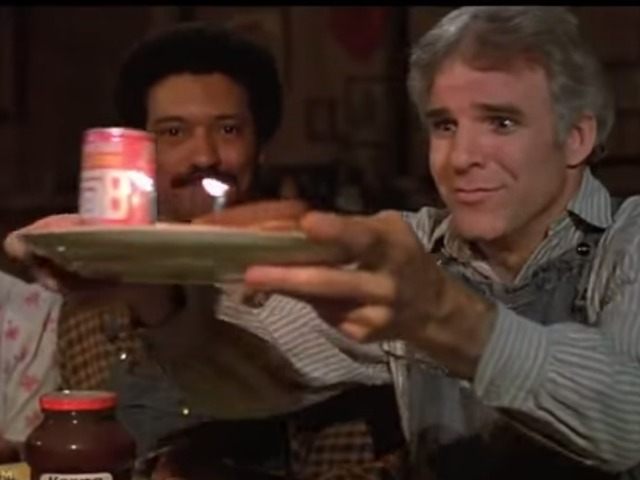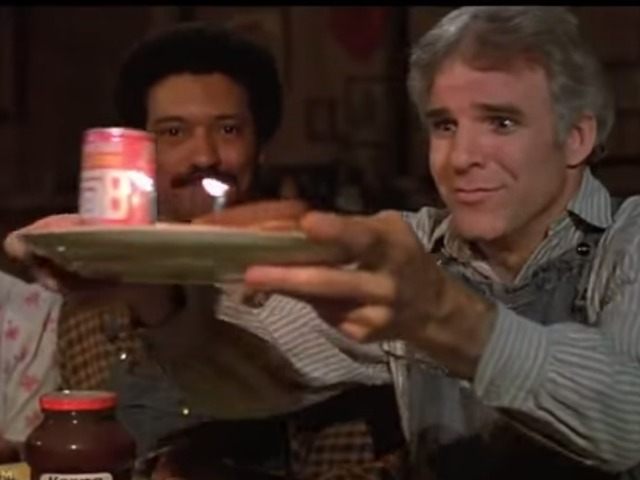 Table 2.  2017 Schedule and Opposition's Prior Game
| | | |
| --- | --- | --- |
| | 2017 Schedule | Opponent's Prior Game |
| Sept 2 | Mont. St | ———- |
| Sept 9 | Boise | Troy |
| Sept 16 | Oregon St. | Minnesota |
| Sept 23 | Nevada | Idaho State |
| Sept 30 | USC | CAL |
| Oct 7 | @Oregon | CAL |
| Oct 14 | @CAL | UW |
| Oct 21 | Colorado | Oregon State |
| Oct 28 | @Arizona | CAL |
| Nov 4 | Stanford | Oregon State |
| Nov 11 | @Utah | UCLA |
| Nov 18 | Bye | ——— |
| Nov 25 | @Washington | Utah |
So, a couple of quick observations here. First of all, I am pretty sure that the Pac-12 developed this schedule prior to the firing of one former CAL coach named Sonny Dykes.  And if that is in fact the case, then this schedule was one wise coach firing short of one of the biggest screw jobs known to the history of mankind.
I mean, seriously. what could possibly put WSU at a bigger disadvantage than playing a team who just played an Air Raid/Bear Raid the week prior?
Thankfully, the new Beau Baldwin-led Bears should have a different offensive look.  But when you think about the Bears' deficiencies on defense plus the notable losses of Webb and Hansen to graduation/the NFL draft, well, some of our opponents might find themselves a little rested by the time they hit the gridiron to play the Cougs.
OVERALL IMPRESSIONS
A couple of quick hits about the schedule overall:
SCHEDULE TAKE-AWAY #1
First, I think I like the schedule—assuming of course that we can figure out how to get out of the gate without falling.
I mean, as we've seen in years past, those that start quickly tend to be the ones who are the best positioned at season's end for the higher end bowl games.  And so, if we are able to start inside or near the Top 25, the Cougs should be favored to be at or near the top 15 by the time that USC arrives to Pullman at the end of September. And that kind of positioning should allow the Cougs to be squarely in the New Year's Six conversation in December IF they have a conference run that is similar to 2016.
SCHEDULE TAKEAWAY #2
The Cougs figure to have a fighting chance against USC on September 29 since that game figures to take place before Conquest recovers from all of their losses and defections,while also giving the Cougs 1/3 of a season to recover from the losses of Barber and Luani (but with the Trojans having a bye on November 25th, fans from all of the Washington schools should probably kiss goodbye the idea of winning the Pac-12 Championship if SC wins the South).
So, while the goal is always to win ALL the games you play, the Cougs figure to have a chance at a really special season IF they can get off to a 6-1 start.  Of course, getting to 6-1 will probably require getting to 1-0. And we know how tough that has been…..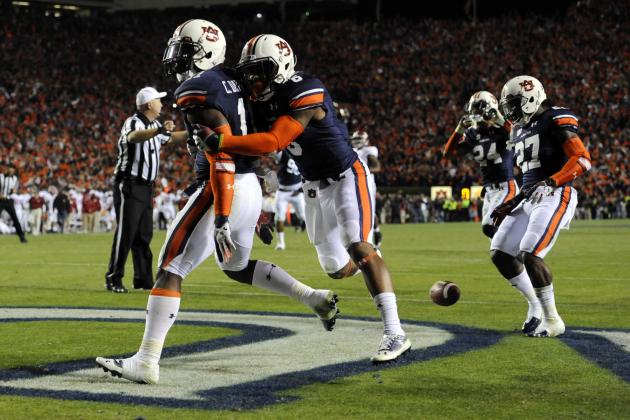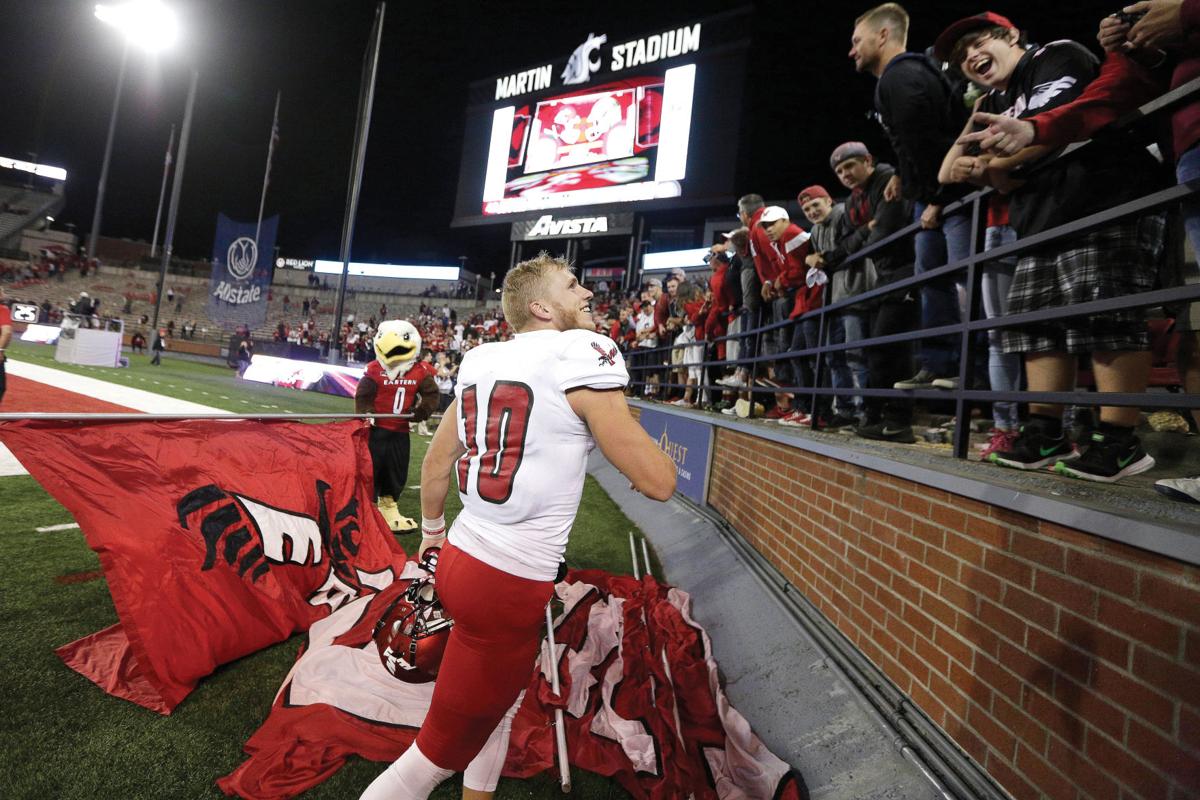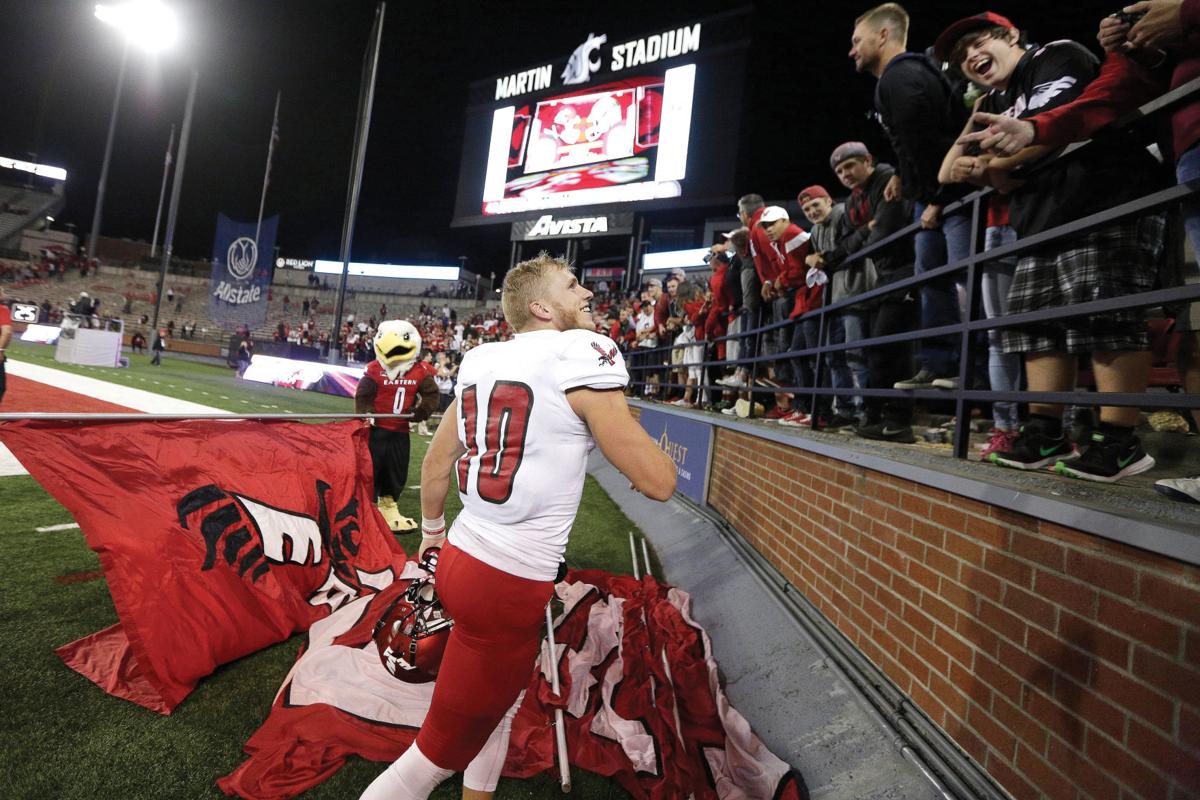 SCHEDULE TAKEAWAY #3
Washington's schedule, though not provided here, is really, really favorable.  And so, if the Cougs are going to be able to replicate the "Apple Cup for the North" type battle that we saw this past year, them we are going to have to enter the Apple Cup with no more than two conference losses. So, if the Cougs start the conference slate at say, 4-1, then we are going to have to take 3 of 4 against the likes of Colorado, Arizona, Stanford, and Utah,  And that figures to be very difficult given that we have no mid-season bye from which to regroup/recover/heal.
SCHEDULE TAKEAWAY #4
For the past three plus years our regular season has ended with the University of Washington blowing our doors off.  And because we're still 11 months from another similar onslaught, I have enough perspective (I think) right now to call a spade a spade.  And that "spade" is as follows: We now know that Washington's offense is far too multiple for our defense when they are given a few short days to prepare. And we also know that UW's defensive personnel and scheme is VERY well versed  on how to completely shut down the Air Raid.
So, even though our BYE comes about 5 weeks too late for my taste (and maybe for the viability of our thin Defensive Line as well) the fact of the matter is that having a BYE is virtually the ONLY chance we have at beating UW anywhere, let alone Seattle.
In short, if our defense has an extra week to prepare for UW's speed and trickery AND if Leach decides to take that extra week and insert a whole bunch of new looks, sets, and plays, then perhaps Luke Falk's final regular season game will end in a way that resembles the end of Alex Brink's tenure?
Final *Conclusions*
This schedule is about two things in my book:  Maturity and Depth/Health.  A mature Cougar squad will find a way to get to 6-1 after the first seven games.  And a Healthy and veteran Cougar squad will be able to weather the perils of an 11 week run and will find be able to clam their way to 9-2 headed to the Apple Cup…
Personally, I think the goal of this 2017 should be 10 wins—no matter how they come (my view 9-3 + a win in the bowl game).  And while their work is certainly cut out for them given the lack of a bye week, the fact of the matter is that 7 home games makes that kind of dream entirely possible–especially if we give Gerard Wicks the damn ball!
That's all the time I have for today.
All for now.  Go Cougs!