<![CDATA[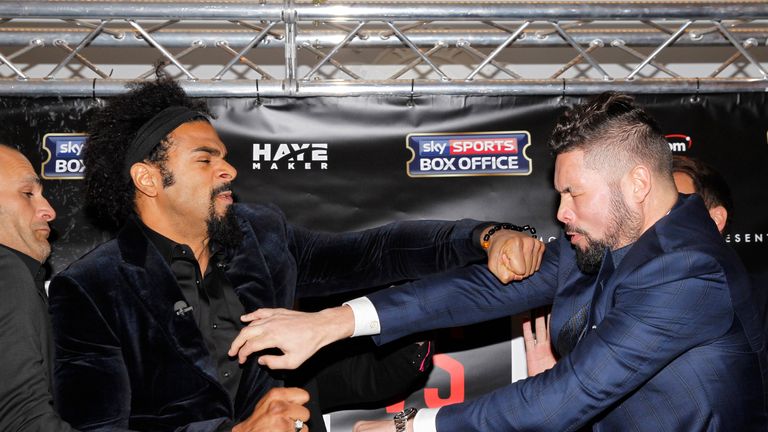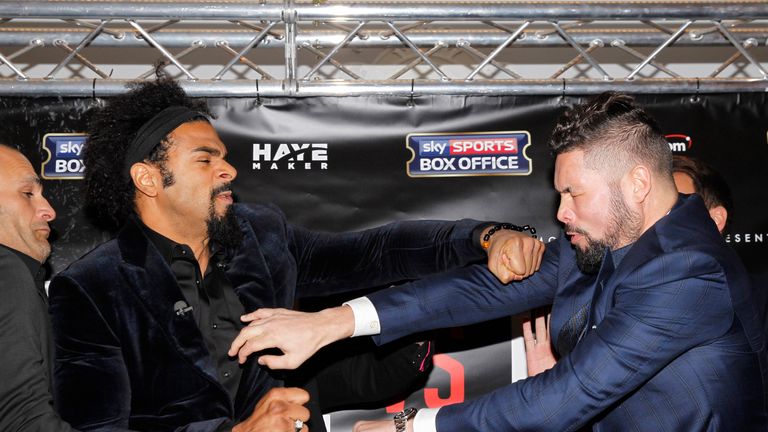 Heavyweight Bout: David Haye (28-2) vs. Tony Bellew (28-2-1)
Nolan Howell: This being at heavyweight swings it in Haye's favor and Bellew is usually at the top of a relatively shallow weight class in the cruiserweight division. While Haye is not at his prime condition, his best stacks up against Bellew's. Expect Haye to dissect Bellew early and go for the finish around the halfway point of the fight. David Haye by sixth-round TKO.
Luke Irwin: Bellew at heavyweight is a little bit troubling, at its his first foray in the division, and he's going up against someone in Haye, who, while not in his prime, is still formidable. Bellew is a championship-level fighter, and I think he still pushes Haye and steals some rounds late after being put on the canvas early. Haye via UD.
WBC International Welterweight Championship: Sam Eggington (c) (19-3) vs. Paulie Malignaggi (36-7)
Nolan: A good test for both fighters here as Malignaggi is grasping for relevance while Eggington is young and looks to get an important name on the ledger. In a battle of fledgling youth vs. fading veteran, youth is the better option and Eggington can punch a bit. Sam Eggington by unanimous decision.
Luke: The last stop for Paulie was about four stops ago. Eggington via R6 TKO.
WBC Silver Junior Welterweight Championship: Ohara Davies (c) (14-0) vs. Derry Mathews (38-22-3)
Nolan: Ohara Davies by fourth-round TKO.
Luke: Mathews is the textbook example of a hard-nosed veteran high-level gatekeeper. Unfortunately, his chin was never his best asset, and won't get any better at age 33. Davies via R7 TKO.
Featherweight Bout: Andoni Gago (16-2-2) vs. Lee Selby (23-1)
Nolan: Lee Selby by unanimous decision.
Luke: The IBF World Featherweight champion is taking a stay-busy fight that he could probably handle while reading Lincoln in The Bardo. Selby via UD.]]>