<![CDATA[*When it's time to write the preview, but I just want to play Zelda on my brand spankin' new Nintendo Switch*
Ok ok, fine, lets do this.
Tough loss the other night, but not a terrible one. Lundqvist is still good enough to steal games on his own, and that's what happened.  If the Bruins can bounce back and take two points from the Devils (which they should), I'll be ok with it.
Lets talk about the Devils for a second.  I know a decent amount about most NHL teams, but when a friend asked me who plays for New Jersey, I was stumped after Schneider, Hall, and Palmeri.  They're not good enough to be relevant, but they aren't bad enough to be relevant either.  They're like the cantaloupe of  a fruit salad.
What IS relevant (see that flawless transition??) is how close this playoff race is.  For your reference:
Note that all teams aside from Ottawa are either tied or one game behind the Bruins (Ottawa is 2 games behind).   Boston has been playing much better, but they could still miss the playoffs, they're only in a spot by 2 points.  Technically, the Bruins could still get that last Wildcard spot, but why would we want it? We'd (probably) get Washington in the first round of the playoffs, and no thanks.
I'll leave you with this…anyone remember this game??
---
HE'S ON FIRE:
Not picking an individual player here, but giving this to the Penalty Kill. We had serious questions about this team's defensive capabilities coming into the year, but they have consistently have had a solid PK.  Now, when they are most offensive than they have been in years, they are 1st in the league.
---
SET HIM ON FIRE: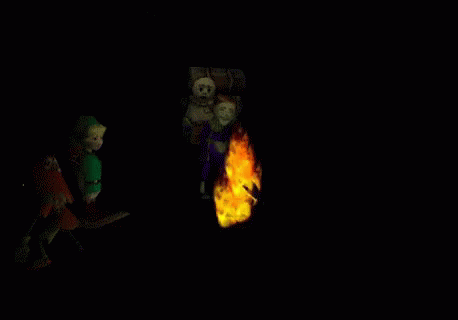 Henrik Lundqvist for his lovely performance the other night when Backes skated past him and bumped his arm.  Dumb move by Backes to be sure, "King" Henrik is a well known flopper, but Lundqvist belongs on Montreal with that shit.  Or the MLS.  Or the NBA.
Also, immolate whoever came up with "King Henrik"
---
]]>