Last night Pizz and I recorded 'The Optional Skate' podcast which will go live to all of our wonderful Patreon subscribers tomorrow at 8am (if not earlier). As we recorded the podcast, we also gave updates on the game. As we wrapped up the 40 minute recording, the game was already finished. The Bruins ended the first period up 4-0 and never. looked. back.
Why?
They're playing better under Butchy.
Do I need to expand on that? I mean, I will if you want me to. Since Butch Cassidy took over, the Bruins are 9-3-0 in 12 games under Cassidy. In that span they've scored 45 goals which equates to a 3.75 goals per game average. They've scored 3+ goals nine times which is something they struggled to do under Claude Julien. They've allowed 25 goals in these 12 games – a goals against of 2.08 and most importantly? They're still in the playoffs if the season ended today.
The team was struggling under Claude Julien and it is clear that his firing was something that had to happen. Although I understood the move, I still fucking hate the timing of it – but what are you going to do about that now?
The Bruins have pulled four points ahead of Toronto for the third spot in the Atlantic Division with a large matchup still looming 11 days away. They've also kept pace with Ottawa, who won last night in Dallas, and still play them two more times this season.
2. The Red Wings suck.
I mean, the Red Wings really suck.
They're last in the Eastern Conference and 28th overall in the NHL. The Titanic looks at their goaltending and wonders how such a disaster has occurred. Petr Mrazek is a garbage can. Jimmy Howard is a garbage can with broken wheels and a cracked lid. The kid they brought up last night is a garbage can that's been hit by a plow and put together by duct tape.
They can't score (26th overall in goals for per game at 2.37).
They can't stop anyone from scoring (26th overall in goals against per game at 3.02).
They can't win.
I'm not telling you to stop the spoogefest because the Bruins are exciting again.
Last night's game was ripe for the old Bruins to do old Bruins things which was lose and put shots directly into the chest of Jared Coreau and make him look like the second coming of Braden Holtby. Instead they did the new-age Bruins things which was score a lot of goals and win a very winnable hockey game.
It just feels…
It…
---
Gotta give Krejci his pat on the back. He was stellar tonight and has been for a week or so now. Here's goal #1:
Danny DeKeyser should be arrested for indecent exposure after being completely undressed by David Krejci on this sequence. This is the David Krejci we all want at $7.25M per year with a No Movement Clause and…oh god…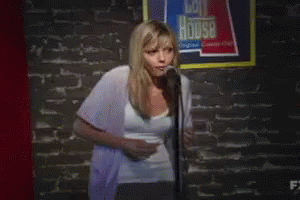 Sorry, his contract still makes me gag.
That wasn't the only showing for Krejci tonight. Slumping sophomore Dylan Larkin must have not changed his calendar from December and thought it was still Christmas.
Yikes™.
Larkin has been quite a disappointment for Detroit (and my fantasy hockey team), but this was pretty bad. Also, please refer to the #2 section of the opener for this recap.
Krejci looked fucking great last night and if the Bruins are going to continue their three lines of offense, he's going to have to a very big cog in this machine.
—
Oh my god, Brad Marchand is so elite that we need a new word for him. What's higher than elite? Should we have like a ranking system where we start to talk about metals? Brad Marchand is Topaz. How elite is topaz?
Marchand scored his 31st and 32nd goal last night and is the first Boston Bruins since Marc Savard to have 70 or more points in a season.
We're talking the 2008-2009 season. That's absurd!
Call me Colonel Rob Parker because Marchand is joining my Stud Stable.
—
Shouts to Drew Stafford on his first goal as a Boston Bruin. During last night's podcast, Pizz and I spoke about how Drew Stafford on the second line of a potential playoff team probably isn't a good thing.
Then Stafford scored and we were like:
MEEEEEEEEEEEEEEEEEMEEEEEEEEEEEEEEEEEEEEESSSSSSSSSSS!!!!!!!!
Bree had a very good write-up in her New Jersey Devils' recap of Drew Stafford. Being a Jets' fan who has seen him for a bit now, her word is important.
Drew Stafford but I'm going to need you to bear with me on this one because we're going to go places. Last night Drewnicorn had a fantastic game and should have actually had a goal of his own but it was called back for goaltender interference. He did manage to set up Ryan Spooner's tie breaking goal which was very lovely indeed.

BUT, I've seen this before. This whole "Drew Stafford on a new team comes out hard and scores goals and makes great plays" thing that we saw last night is exactly what he did when he was traded to Winnipeg from Buffalo. This version of Drew Stafford we witnessed last night hasn't been seen in Winnipeg for quite some time now but let me tell you this: he started off red hot in Winnipeg too. Goals, assists, hard hits, beautiful plays, all of it right after the trade. Now granted he did have an injury that impacted his play but at the end of his time with Winnipeg he was logging 4th line minutes and struggling to keep up. I don't want to presume to know that this is how he's going to be in Boston, but I'm cautious with Stafford..
So far, so good with Stafford and if he keeps this up, we're happy to see us be wrong. We love being wrong! We're the best at being wrong. No one is more wrong than us! No one!
MEEEEEEEEEEEEEEEEEMEEEEEEEEEEEEEEEEEEEEESSSSSSSSSSS!!!!!!!!
---
Tim Schaller got hurt and didn't return. That's some shitty beans added to the injury soup that has been the past couple of games. With Schaller potentially out for a bit and Ryan Spooner definitely missing time with a concussion, the Bruins may just have to weather the storm a bit.
Real life commitments taking me away from 'The Legend of Zelda: Breath of the Wild'.
---
WHERE IS OUR NORMAL LINGERING QUESTIONS BANNER?! WHAT THE FUCK MAN.
Why haven't you supported us on Patreon yet? It's $12 a month. Seriously.