Drew Stafford right now:
Finally there is someone willing to be our hero!
God dammit, I hate matinee games so much. I know some people love them because they get to crack a few beers at noon time and watch a Bruins game, but I fucking hate recapping a matinee game. In true form, I always have shit to do the day of an afternoon game.
So I'm sorry.
SORRY I SIGNED UP FOR THIS RECAP TO BEGIN WITH!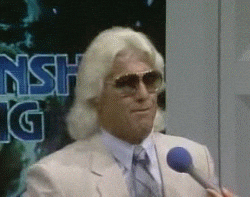 Where to begin?
After the second period, I fully thought the Bruins were reverting back to the 2011, 2012 or 2013 Bruins who fucking hated showing up for afternoon games. That was the ugliest period I've seen the Bruins play under Bruce Cassidy.
Maybe Don got the Stafford thing right?
The Flyers could be a problem if they ever got into the playoffs.
Let's start with Drew Stafford.
When Stafford was traded to the Bruins, everyone just kind of went "meh, cool." and wrote it off as a depth thing. Even Bree, our resident Jets fan, was lukewarm on the trade because of how Stafford has been playing in Winnipeg this year. In four games, Stafford has four points and two goals while mostly playing second line minutes.
In the newest 'The Optional Skate' podcast with Pizz and I, we joked about a potential playoff team having Drew Stafford playing legit second line minutes. Stafford's response?
The kid's been good in Boston and if his play continues, he could be the steal of the deadline. That may be a stretch, but when you look at the Bruins only giving up a 2018 6th round pick (or if all conditions are met a 2018 4th round pick) it is peanuts.
Stafford's goal wasn't anything amazing. It wasn't a breakaway in the closing seconds as he dekes Mason out of his pads and scores top shelf. It was putting the puck on the net and seeing what happens. You know the old addage "Good things happen when you go to the net"? Well good things can happen when you put pucks on net too.
And it also increases corsi!
If you showed up today looking for something incredible, I apologize. This recap isn't going to be up to my usual, incredible recapping standards because much like the Bruins in the second period – I just don't care.
It was a good game and was an incredibly gutsy win.
Oh and if the playoffs started today, the Bruins would play the Habs in the first round.