[youtube https://www.youtube.com/watch?v=2dAkmFkqjK0%5D
I be carvin, MC's when I'm starvin (I'm hungry)
You little chunks of punks that I dunks in my coffee
Get off me, I'm not your softie
But you will cough for your breath and phlegm, death to them
The Toronto Maple Leafs do not scare me. The Leafs are so young that they should expect tr*mp to barge into their locker room unannounced when they visit the Capitals in the first round. That youth comes with blistering team speed, yes, that thing that kills the Bruins. Speed is great in November and December, but these are the dying days of March, when the style of play shifts league-wide. The game gets tighter than Pizz's butthole (before his wife pegged him out of our fantasy hockey playoffs last night, that is).
While the Leafs have more youthful exuberance than a Teen Titans Go marathon, they have fuck all in veteran leadership. Not counting deadline acquisitions Brian Boyle and Eric Fehr (who has yet to suit up for Toronto), the Leafs' playoff experienced skaters are as follows: Milan Michalek (63 games), Roman Polak (49 games), James van Riemsdyk (46 games), Ben Smith (27 games), Matt Martin (24 games), and Matt fucking Hunwick (20 games). Combined, those six players have 229 games of playoff experience. Zdeno Chara, for comparison's sake, has 141 by himself. After that list, nobody else in Toronto has more than 7 games. We all know where they got those 7 games from, too.
You'd think that after the Bruins got dick punched in Edmonton last Thursday, I'd be down on them. Normally, you'd be right, but not today. Maybe it's because I had the weekend to get over it. Maybe it's because the night before the Bruins played a Flames team burning hotter than a piss after the #ATLOrgy. Maybe it's because the Bruins have not lost consecutive games under Bruce Cassidy. But most likely, it's because the Toronto Maple Leafs, darlings of the NHL, have not won a game against a team currently in the playoff structure since February 4th, when they ended the Claude Julien era. (Thanks, Leafs!)
It's impossible to even look back at that game to gauge tonight's contest. At the time, the Bruins were 22nd in goals for, 13th in goals against, 15th in power play and 2nd in penalty kill. Now? Goals for: 11th. Goals against: 12th. Power play: 10th. Penalty kill: 2nd. The offense has exploded like a diaper the day after turkey chili for dinner. Most importantly, they've remarkably done it without sacrificing their defensive game. This is a vastly different team that faced Toronto just six weeks ago. I'd certainly expect a different result, too.
---
HE'S ON FIRE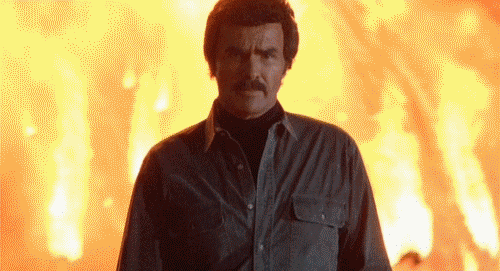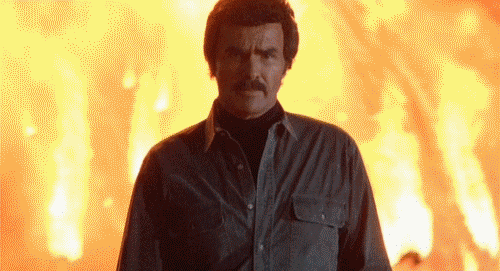 Bradley Kevin Marchand.
Brad Marchand may be the most complete player in the NHL right now. Calling this a breakout year for #63 is like saying Belle might have a thing for sloppy bears. His 37 goals and 79 points have him in the hunt for every goddamn trophy the league has. Except the Lady Byng. He has a better shot at the Vezina than that one.
He has cemented his reputation as the league's most dangerous penalty killer. Of all players with 100 minutes or more of shorthanded time-on-ice this year, Brad ranks 3rd in terms of goals for percentage with 35.7%. Essentially for every 2 powerplay goals scored against the Bruins with Marchand on the ice, they've responded with a shorthanded goal of their own.
He is once again the number 2 possession player in the league at 5-on-5, behind only Patrice Bergeron, as usual. For the better part of six seasons, the two have been the league's premier forward duo, with most fans and analysts assuming Marchand was solely a passenger, riding on the coattails of Bergeron's dominance.
This year, that narrative has been broken like my spirit trying to defeat Thunderblight Ganon in Breath of the Wild. Beware, things are about to get statistical as a motherfucker up in here. When we look at WOWY, which measures players both together and apart, things get interesting. At even strength, Marchand and Bergeron have skated together for over 821 minutes this year with a Corsi For measure of 62.1. That roughly translates to the Bruins out-possessing their opponents nearly 2 to 1 with that combination on the ice. When they're split up, things get interesting. Marchand on the ice with Bergeron off results in a 52% Corsi For, not as dominant, but still a positive for the Bruins. When Bergeron is skating without Marchand, however, that number drops to 48.9%. Brad Marchand is no longer the drunk dude in the back of Patrice Bergeon's Uber, he's Jason Statham.
---
SET HIM ON FIRE
Adam McQuaid
Listen, things have been good around here lately. We haven't had much to complain about. So don't be shocked when we go back to our old punching bags. Here's the thing, though. That Edmonton game? Yeah, Adam McQuaid was on the ice for 4 fucking goals against that night? Four. That number was made even more impressive by the fact that he did so in only 15:22 in ice time. That's a goal against for every 3:50 he was on the ice. And he's still under contract for another 2 years.
---
WHAT TO WATCH
Bergeron Watch
The only thing that concerns me right now if I'm a Boston Bruin fan, which on paper at least I am, is the health of Patrice Bergeron. All signs point to Bergeron taking some time off for maintenance. Fingers crossed that that's all it is.
---
DAYS OF Y'ORR IS ON PATREON
I wasn't gonna buy a Switch, BUT THEN:

---
GAMEDAY VIDEO