(This says OT. They didn't lose in OT but I'm too lazy to change it – fuck you)
Woof.
The next time the NHL referee are going to fuck the Boston Bruins, I can only hope that they buy the team some wine and cheese first. Holy smoke. Normally I'm not one to blame the zebras, but tonight the Maple Leafs scored two goals on some incredible questionable calls. Sandwiched in between those two really soft calls was nothing.
Sticks blades to the face (with blood)? Nothing.
Obvious interference calls? Nah.
In the end, despite those calls, it was the second best penalty kill in the NHL that did this team in. They had trouble clearing the puck on each of the Maple Leafs' real goals. You can sit there and tell me that Tuukka Rask can't win a big game, but I'm more than likely just going to zone out and think about something else. Like Margaret Thatcher naked on a cold day or the fact Tomi Lahren was suspended – not for the racist and idiotic shit she has said in the past – but because she actually believes in women's right.
Despite the referees giving the Bruins the stinky pinky, this game was fucking incredible.
It was nice to watch some playoff style hockey in Toronto. The outcome sucks, but the lead up to it was incredible. It was one of those games that was great to watch, but really hard to recap because bringing the emotion of the game into the writing is hard. Well hard for me, it's probably easy for a good writer like someone from Cup of Chowder or Ty Anderson.
But I suck at it.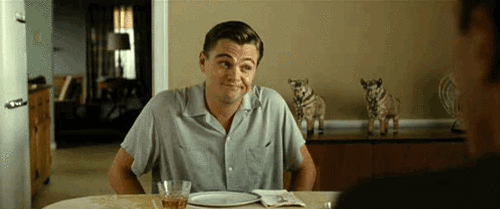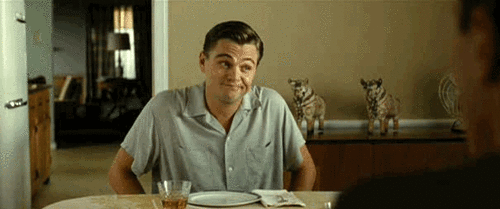 ---
Will the real David Backes please stand up? The past few games have been very good to Backes. It is probably because he's put on the same line as 'The Perfect One' and 'The Elite One'. It really doesn't matter though because Backes has been the perfect compliment to Marchand and Bergeron.
Bergerchand? Margeron?
Stop, Pez?
We're seeing shades of St. Louis Blues' David Backes. His goal tonight was completely set-up by Brad Marchand, but Backes still delivered the most crucial part of it: the bury.
oh my god, sploosh.
—
80 points.
Brad Marchand is the first Boston Bruins to hit 80 points since Marc Savard did it during the 2008-2009 season. There has been a lot of discussion of Marchand being the Hart Trophy winner. Whether he wins it or not, what we're watching this season is special.
—
People will blame Rask for this game, but I think he was relatively solid. The save before the second goal was absolutely stunning and if the Bruins learned how to clear a puck when they're north of the border, none of this happens.
Still, Rask took the L and people are going to question (again) where he can win when it matters.
Jesus Christ it's like the 2013 Eastern Conference Finals never happened.
Also, I'm pretty sure he's about to kill someone:
I don't think I've seen him that made since the milk crate incident of aught nine.
—
I'm giving Kevan Miller props. He was good tonight and since he's been used correctly this season, he's been incredibly useful. This issue last year was that Claude Julien used him in the wrong role. He's not a second pairing defenseman, he's a third pairing.
If he's used correctly, his contract and the money is fine.
THERE! I SAID IT! 
---
The refs.
The penalty kill.
Honestly, that's about it I think.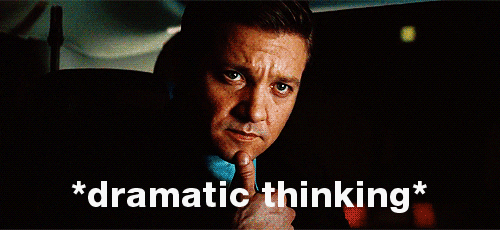 ---
Do I think the Bruins make the playoffs?
Yes.
Even if they lose tomorrow night's game, I think they still have a good chance at making it to the big dance. They're currently four points up on the Islanders and one point up on Toronto, who are all going to fighting for that second wild card spot (and Toronto, third in the division).
After tomorrow night, Boston's schedule gets a little easier with 7 of their last 9 games being at home. The problem is the competition they're going to face vary between useless bums (sup, Dallas?) and wagons.
Either way, I think Boston is playing extra hockey in April.
Not my best recap. I'll try better next time.
Or maybe I won't. What are you my mother?