Ladies and gentlemen, boys and girls, children of all ages – welcome to the 2016-2017 NHL Playoffs! The Bruins are back in for the first time since the 2013-2014 season and they have the best match-up they could have hoped for. Last night the Toronto Maple Leafs had to lose in regulation for Boston to capture the third spot in the Atlantic Division and for the first time in Toronto's season, the loser point didn't help them. Toronto fell 3-2 to the Blue Jackets in regulation and a small contingent of Southie become BJ fans.
Well, we're all BJ fans.
So now that it is official, let's do a quick Bruins/Senators primer to get you all lubed up before the puck drops on Wednesday.
First, let's start with the schedule:
Game 1: Wednesday, April 12th, 7:00pm EST
Game 2: Saturday, April 15th, 3:00pm EST
Game 3: Monday, April 17th, 7:00pm EST
Game 4: Wednesday, April 19th, 7:30pm EST
Game 5: Friday, April 21st, TBD
Game 6: Sunday, April 23rd, TBD
Game 7: Wednesday, April 26th, TBD
Because Ottawa is the second seed in the Atlantic Division, they will have home ice for this series.
Season Series
The Bruins and Senators faced each other four times this season with Ottawa winning every game. That's right folks, Boston is 0-3-1 against the Senators this season. The positive side of this is that the largest win was two goals. Tuukka Rask started all four games of the series. Here is his line:
0-3-1, 2.73 GAA and a .904 SV%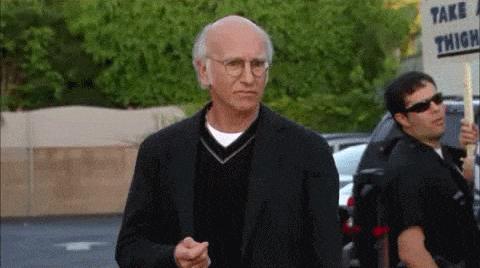 Okay, it looks bad on paper but hear me out for a second. Two of those games occurred earlier in the season when the Bruins were still trying to figure out their dumpster fire of a hockey team. Since Claude Julien was fired, the Bruins have played better and are coming into the playoffs hot under Tuukka Rask. Rask's last five starts:
4-0-1, 0.79 GAA and a .970 SV%.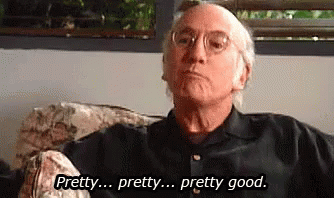 And those were big, must win games. I would expect that we'll see the Tuukka Rask who has played lights out the past couple of weeks (including a 2-1 shootout loss to the Senators on April 6th) and we don't have to worry about shootouts in the playoffs.
Boston Bruins goals for in season series: 6
Boston Bruins goals against in season series: 12
Boston Bruins power play in season series: 62% (5 goals on 8 PP chances)
Boston Bruins penalty kill in season series: 82%
Senators power play in season series: 18%
Senators penalty kill in season series: 38%
I had to look at that again. There's no way that Boston has 5 goals on 8 PP chances do they?
Yes, they do.
What To Watch For
The biggest thing to watch for is how Boston plays when they are either up a man or down a man. The 2011 Bruins had a historically low powerplay conversion rate, but were able to advance through the playoffs. These Bruins can't do that. They're not even close to the same make-up. (Also, no Kaberle, amirite?!)
Boston has had a ton of trouble scoring against the Senators when 5v5. Taking away the 5 power play goals, Boston has scored one even strength goal against Ottawa.
One.
I'll wait until you're done throwing up in your mouth.
Okay, back to our normally scheduled programming. Boston is going to have to solve this issue. Understatement of the year, obviously, but they're not going to get 10+ powerplay chances in a series. It just isn't going to happen. Boston needs to score 5v5 to beat the Senators.
Who To Watch
Well, well, well, look what came across the Twitter machine today!
Charlie McAvoy in Boston? Isn't that thought a scrumptious little ditty? I have very mixed feelings on this, but my initial reaction to to leave him in Providence and not burn a year of his Entry Level Contract.
Also, this just came across as well:
I may be the only person Aaron Ward hasn't blocked yet on Twitter.
If Charlie McAvoy can come close to what Torey Krug did in his first playoffs (6 points, 3 PPGs, 11% shooting percent), we should all be happy. That's a pretty productive line and if McAvoy can treat Anderson like Krug treated Lundqvist, Bruins will have this series.
In 34 career games vs Ottawa, Marchand has 11 goals and 10 assists (21 points) and has a shooting percent of 15.4%. If there is one person that is going to make the Bruins take this series, it is going to be Brad Marchand. The positive is that Marchand also has had two games off so he should be well rested (and probably embarrassed, which may fuel him).
What To Drink
So now that we've broken down all the riff-raff, let's talk about the important stuff. Is there anything better than enjoying a cold, adult beverage whilst watching playoff hockey? The answer is no. Even coming from a guy who doesn't drink that much, I love a good 6 pack and a playoff game. I went to our resident beer connoisseur, Pizz, and asked for some recommendations.
Awake by Night Shift
Brewed right here in Massachusetts, Awake is a coffee porter which means that you're going to get drunk and you're going to stay awake. This was really the only recommendation he made because Night Shift has such incredible beer. Also, it is local and we love your local breweries.
(Night Shift please sponsor our podcast).
Who To Read For The Senators?
Hopefully this was everything you needed to get ready for the Bruins/Senators series, but if it wasn't – we also have you covered in audio format! The Optional Skate EP 21 is all about the playoffs!