Before we get into today's contest, let's take a moment to celebrate the fact that the Montreal Canadiens just got bounced out of the first round faster than you can say "character issues."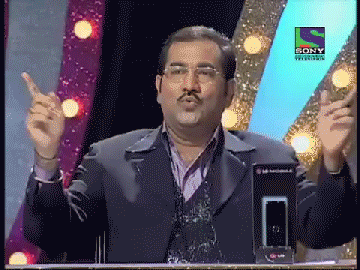 Are the Bruins right behind them in line for golf carts?
Boston is not exactly playing with a full deck of cards right now. It's not hard to imagine how a healthy Torey Krug (and Brandon Carlo, to a lesser extent) would drastically alter this series. The Bruins' powerplay, after ranking 7th best in the regular season, has gone an abysmal 2 for 14 against a bottom-tier penalty killing unit. Add in the struggles in getting through the neutral zone and it's easy to see how Krug's skill set would toss a wrench in Guy Boucher's plans.
Alas, Krug, Carlo, and David Krejci (after Chris Wideman's knee did its best impression of Tonya Harding's crowbar) remain sidelined and unlikely to see action in the remainder of the series. Same with Adam McQuaid, but at this point that's addition by subtraction. The good news is that the Bruins' plugs have stepped up to keep them alive. Charlie McAvoy, Sean Kuraly, and John-Michael Liles all have contributed to the score sheet as much as Brad Marchand.
Does this say more about Marchand's performance than the others? Probably. But I'm not Pizz, so I won't go into a diatribe about the failures of Bradley Kevin Marchand with the salt of a thousand packets of beef jerky. Instead, I'll point to something I've been quite fond of saying all season. When the Bruins have one legitimate scoring line, other teams can devote all their resources to shutting down that line and just hold on when anybody else is on the ice. With David Krejci either out of the lineup or ineffective (because he's obviously hurt), the Bruins' number 2 center becomes Ryan Spooner. Fantastic power play director, sure, but at 5-on-5, he's more well-suited to 3rd line minutes and matchups.
Much like the blue line, this team is well-constructed offensively, when everyone is healthy and playing their proper roles. When guys go down faster than Jason Demers at Cunnilingupalooza 2017, and people start getting bumped up, this team is in trouble. Mixing up the lines to try to spread the wealth around has proved disastrous as well. In Game 4 of this series, the Bruins' rolled out these lines (courtesy of LeftWingLock)
And how did that work out? A 1-0 shutout that saw the Bruins muster only 22 shots on Craig Anderson. No matter how decimated this team gets by injuries, breaking up the Pastrnak-Bergeron-Marchand line is the quickest way to ensure a Monday tee time at Granite Links. Yes, they will get keyed in on and frustrated all game, but then you'll get beauties like this:
They have been the best line in hockey this season. I don't think that's up for discussion. They got you here, ride them like grandma rides the Sybian while grandpa's playing bridge down at the VFW.
---
RANDOM MUSINGS
Sean Kuraly is destined for the Boston athlete name mispronunciation Hall of Fame. Radio callers and Pez will be butchering that poor kid's name like a cow ready to be made into delicious cheeseburgers.
Erik Karlsson is good. Very, very good. If your bias prohibits you from seeing that, go put on your Milan Lucic jersey (yes, I know you have one, you fucking honk) and suck exhaust out of your F-150 (which I also know you have).
Tuukka Rask is the #1 reason the Bruins are still playing. Shut up.
Yes, Charlie McAvoy made some mistakes, especially in the overtime. He's also eaten minutes like if he keeps doing it he'll get a t-shirt and his picture up on the wall, and looked better than anyone with zero games of NHL experience has any business looking. Try not to fuck this up, Boston fans and writers. We'd like to keep a young talent in town for once.
Bruins still aren't winning this series.