Before we get to the eulogy, I'd like thank our pallbearers Derek Stepan, Kevin Hayes, JT Miller, Marc Staal and Nick Holden for carrying the 2016-17 New York Rangers to their final resting place.
When Sam Rosen uttered his immortal "This one will last a lifetime" in 1994, little did I know that it might have to. Sadly, I'm beginning to sympathize with Rangers fans who celebrated the 1940 Stanley Cup and assumed the next one was right around the corner. 23 years and counting my friends. At this rate, the only thing that'll keep my 5-year old son from being taunted with the modern day version of the "1940" chant I was heckled with in high school is that Islander fans will likely still be clinging to their 1980s dynasty.
Alain Vigneault said this about experience during the postseason…
"I believe in this group, and we're going to rely on our experience," he said. "With experience you can see things evolving a little bit quicker, and you can focus on the right things. You can play with confidence because you've been through it before. So very confident that our leadership is going to be ready. They're going to bring it."
In 1994, guys like Messier, Graves, Leetch, Anderson, Lowe and Tikkanen used their experience to overcome a devastating late game tying goal to do this…
Unfortunately, after apparently failing to learn from their own history of blown leads, it seems as if the current core were doomed to repeat it over…
And over…
And over again…
And at the forefront of those collapses is the Rangers lack of killer instinct under Alain Vigneault which can best be summed up by the below gif…
Maybe if Vigneault was as aggressive protecting a lead as he is chewing gum the Rangers might have found themselves in the Eastern Conference Final losing to the Penguins instead of on the golf course.
But you can't completely blame AV when Jeff Gorton's prescription for the Rangers glaring need to upgrade an aging, dilapidated defense last offseason was to ship out their best possession blueliner (rhymes with handle) and replace him with Nick Holden.
No need to stress though, only three and four years left on those unmovable Girardi and Staal contracts.
Similar to men overcompensating for a small penis, expect the Rangers GM to address his unflattering defense by significantly overpaying for Kevin Shattenkirk instead of re-signing Brendan Smith at a reasonable price.
It wasn't all bad for Gorton this year, his inability to sure up the fourth line with a grinder at the trade deadline led to this…
…and his crucial game winning goal in Game 1 vs. Montreal. Sorry Mr. Nash, I'll explain what a postseason game winning goal is after the service…
I'll tell you what though, if Gorton really wants to build a Stanley Cup winner, he merely needs to find a loophole that allows him to trade current Rangers players to himself or buy out the entire team and immediately re-sign them…
While I normally don't encourage gambling, if you don't have all your money on Brassard and the Senators to win the Cup this year: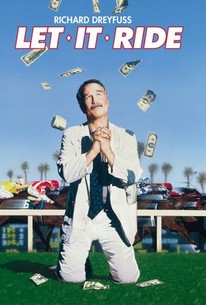 In all seriousness, one way Gordon could improve the Rangers chances of parading down the "Canyon of Heroes" would be finally finding the right formula to repair their decade long incompetence on the power play. As long as it doesn't include bringing back that bungling Mike Sullivan. Whatever happened to him?
Speaking of the Stanley Cup, let's take a live look at Henrik Lundqvist attempting to keep the Rangers Cup window open…
At this point in the eulogy, you might feel like jumping into the casket with the Rangers 2016-17 season, but it's not all doom and gloom. The Blueshirts have an exciting, young core of forwards who I'm sure Vigneault will look to ride next season. Right Pavel?
Oh c'mon Buch, you'll get plenty of playing time in 2017-18. Right Alain?
Before throwing the final shovel full of dirt on the 2016-17 Rangers, I'd like to offer some advice for next season: clone Mats Zuccarello. Scoring, playmaking, grit, toughness, determination. He truly is the perfect player. Now imagine an entire team of Zuccs. It's really the only way I foresee Lord of the Rings Stanley's Cup returning to Broadway.
Remember to follow me on Twitter, Facebook & Instagram or e-mail me at [email protected].
Read next