While searching for the final piece of what seems to be a completely new rotation down in Minnesota, plenty of names have been tossed around by the fans this summer, including a familiar one to most T-Wolves fan; Shabazz Muhammad.
It seems Tom Thibodeau agrees too:
Muhammad has been a Timberwolf his whole NBA career, after being drafted at pick 14 by the Timberwolves back in 2013.
Providing Wolves fans with countless emphatic dunks, scoring flurries, and an innate ability to be called for a charging foul.
It's been an up and down journey for 'Bazz so far, and although he is clearly better than a minimum contract player, the Timberwolves should still be avoiding his services, even at that measly price.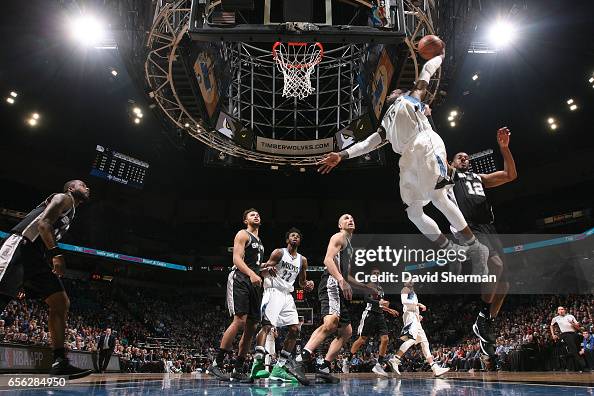 The Timberwolves are lacking sorely in particular areas; shooting and defense. The Wolves need to find a player that can provide either or both of those qualities, Shabazz Muhammad brings neither.
Muhammad shot 33.8% from behind the arc last year, actually a slight improvement from his career average (32.3), but still well below league average and well below what the Timberwolves need from their wings to try and fill the three point void left by Zach Lavine.
The Timberwolves ranked in the bottom 10 in every single three-point shooting statistic last year. Every. Single. Stat.
This team needs  capable shooters. Streaky, Inconsistent ones like Muhammad will give Thibs fits this year.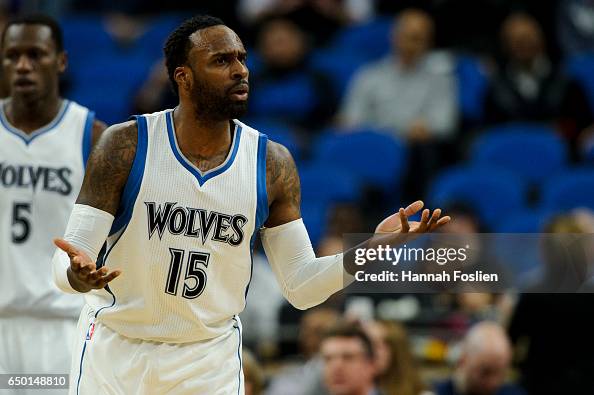 He can dominate on the low block, but his black hole type offense is not the way the Wolves want to play.
Not only is the three point shooting a weakness in Muhammad's game, his defending may actually be worse.
According to NBA Math, Muhammad was 5th worst in the league Defensive Points Saved (DPS) and 9th worst in Total Points Allowed (TPA). Ranking Shabazz Muhammad as easily one of the worst defenders in the NBA.
Muhammad doesn't seem to be becoming a lock-down defender this off-season either:
Highlights and scoring outbursts haven't been completely void in Shabazz's time in Minnesota, and his energy and hustle to score will not be forgotten by us fans if he does go.
But for this team to move forward the front office will need to bring players along who suit their game style, not players like Muhammad who don't.
– Jake's Take
Go Timberwolves! Get your howl on.
Follow us on Twitter @howlintwolf & @Twolvesblog.
This article was originally posted for 'The Howl In The Trees' blog.