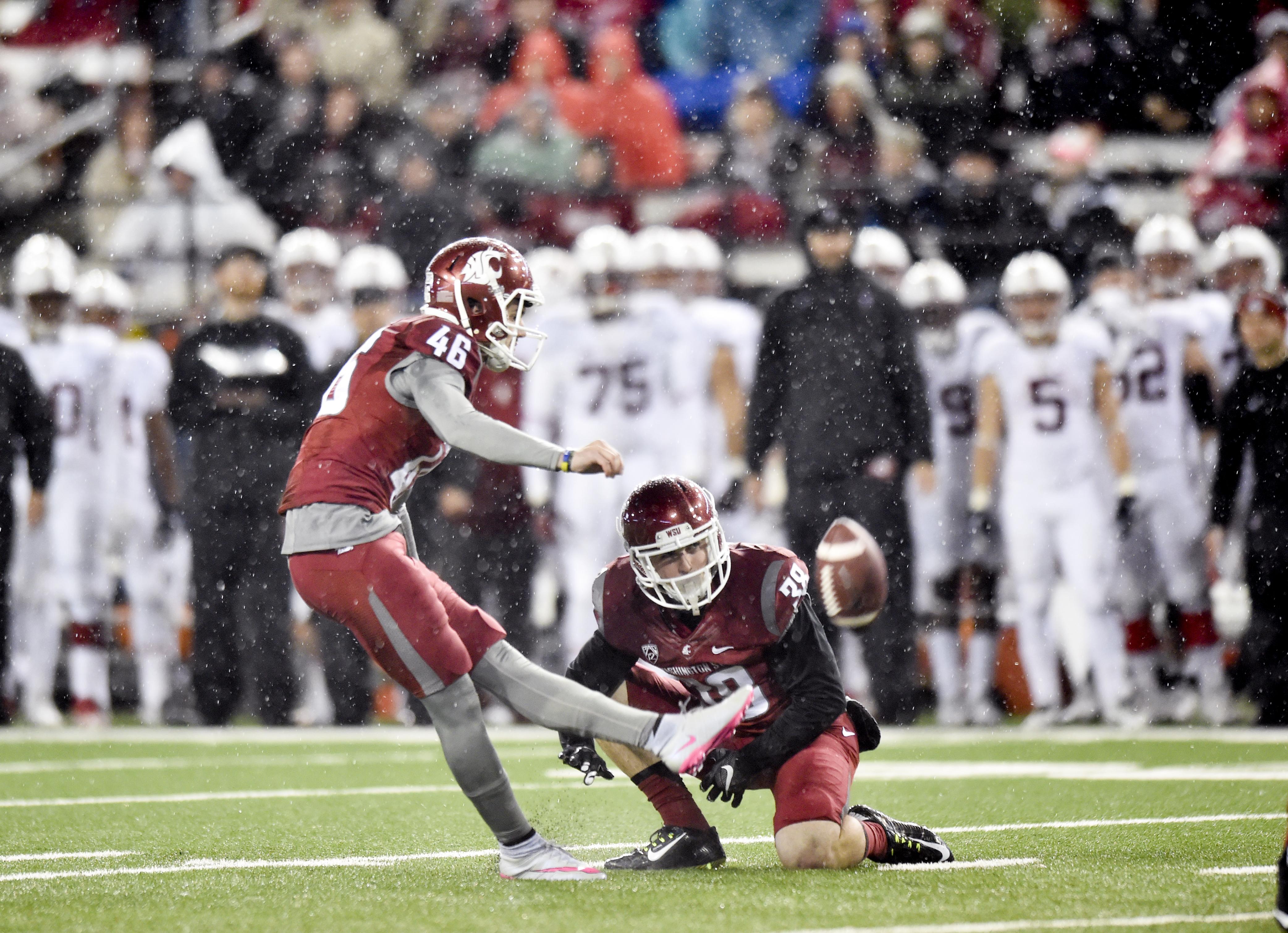 Happy Football Friday to you Followers. Hope you've had a great week!
Tomorrow night, your Washington State University  Cougars take on the mighty Broncos from Boise State University.  And while the #SMALLTIME nature of Boise State (as a university) has been well documented on this here blog, their football team is an entirely different story.  In case you haven't been keeping track, since 2014, Boise State is 6-2 versus power 5 competition, including a 4-0 record versus the Pac-12.  That, my friends, is solid.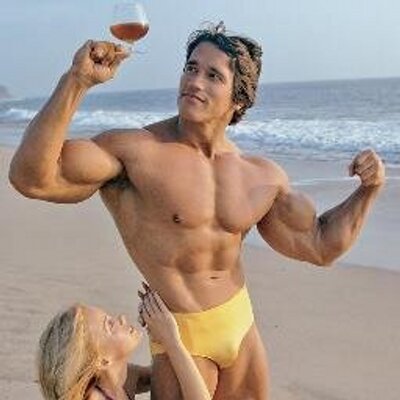 And for that reason, I have found myself getting more and more bullish about the Broncos chances to slap the Cougs around a bit on Saturday.  And that feeling became even more enhanced when I took some time last night to take a second and third glance at our performance against Montana State last weekend…
Granted, we appeared to run a whole lot of vanilla in that game—especially with respect to our formations/motion-shifts that you normally see from our offense.  But, beyond that obvious fact, it was also pretty darn evident that, more often than not, our receivers were NOT getting open down field. And because of that, you can expect to see teams like Boise State continue to rush 3 and drop 8.  Because even though #RBU slashed through Montana State to the tune of 350+ all purpose yards, Montana State's strategy of keeping the game in front of them kept the score down.
And since Boise State (says me) needs to keep this game in the sub 33 point range to have a decent chance to win, you can bet your bottom dollar that they are doing to do everything they can to keep the game in front of tehm and use their speed/anticipation at linebacker to close quickly on those RB screens and mesh routes.   In other words, if you are thinking that this game is going to be some kind of shoot-out, think again.
Overall Prediction
While I have spent this week getting the yips about the Broncos, I spent the entire off-season thinking that this game was going to be a blow out–a la last year's game with Stanford.
Of course, last year's blow-out of Stanford followed a close loss in 2015 in a game that we mostly dominated.  And the reason we lost that 2015 game was simple:  4 drives inside the redzone resulted in just 12 points.  Had we score a touchdown on just ONE of those drives, we would have won that game (as well as the Pac12 North).
And when you look at last year's game against Boise State, well, the script seems eerily similar.  For instance, we got inside the BSU 40 yard line FOUR TIMES last year and came away with ZERO points.  Get a FG on any of those lost possessions and the game goes to overtime….Get  a touch on any of them, and that game was ours!
But beyond the obvious woulda-coulda-shouldas that virtually anyone can play, last year's game had an another takeaway that I think is especially relevant to this year's game. And that takeaway is as follows:  Boise State and Washington State are, at their core, very similar teams.
Both teams feature balanced offenses that carry the potential to go off on any given week. At the same time, both teams also have the potential to get frustrated offensively if the quarterback is consistently pressured and the vertical stuff is taken away. Moreover, both teams feature opportunistic defenses that are more often solid than not, but have secondaries that tend to be rendered vulnerable when their opponents are able to run the ball.
Anyhow, when you take an objective look at last year's game—which occurred in Week 2 of the season—a good case can be made that Boise State was simply better at MOST positions when that game was played.  For instance, Falk (who threw a pick 6 on the first drive) and Rypien (who made crucial mistakes late) were more or less a wash in that game. Meanwhile, BSU was MUCH better in the running and deep passing games, while Boise State's linebackers played better than ours, as did their young secondary.
Now, fast forward to this year. As of this writing, WSU is considerably better at the QB and RB positions as well as the offensive line.  WSU is also better along the defensive line, while the rest of the position groups feel like more or less of a wash to me.
So, given WSU's superiority both in the running game and in the trenches, you have to think that if the WRs show up  and Luke doesn't make any big mistakes, this game will tilt our way because we are the better team AND we are playing at home.
The Keys to Winning
Will Luke Falk throw for 400 or more yards? 
No.  But I expect for him to have another highly efficient night a la last week against the Bobcats.  So, let's pencil him in for around 310 with a couple of touchdowns.
Will WSU rush for more than 100 yards?
Yes.  I expect that we will see Boobie run for close to 80 yards , and I also think Mr. Wicks is going to get close to 50. All in all, I think that #RBU is going to amass close to 250 all-purpose yards with about 130 of them coming on the ground.
Will WSU score more than 35 points?
NO
Will WSU be +1 or better in turnover margin?
YES.  Boise State's offensive line is young and while Troy is certainly better than most people might think, I think our D-Line will be able to get to Rypien early and often. The result will be a couple of picks or fumbles—which could break open what would have otherwise been a close game.
Ultimately, I think we wind up being +1, with Luke committing at least one major mistake.  If we're better than that, then we run away with this one.
FINAL SCORE
All season long, I had this one at 45-17 and it could certainly get there if we are able to pressure Rypien and if our receivers play the way we all want them to.
Unfortunately, I think this WR might be slighly more than a work-in-progress, and so I am thinking this one is going to be a dog fight—albeit one that we'll pull out in the end thanks to some nice FB kicking by Erik Powell.
Call it 27-20 #WSU.
Other games.
Stanford 24 USC 23.  The Trees seem to have the Trojans' number and it doesn't help USC that Stanford has had a couple of weeks to prepare.
Auburn 28  Clemson 22.  This is the game that will decide whether or not Clemson is back in the playoff. People down here have been really high on Auburn, so I'm going with my gut.  BUT, if I had a Top25 vote, Clemson would have been my #3 heading into this week.
Oklahoma 31  Ohio State 30.  Last year, Ohio State showed their superiority at every position on the field. And while it wouldn't surprise me to see them light up the Okeys—and I hope they do—I have ZERO confidence in JT Barrett's ability to lead that offense against any defense with a pulse.
Notre Dame 28  Georgia 20.  Fighting Irish take care of business against Georgia QB that is just not ready for a game like this.
Oregon 44  Nebraska 17. This just in—Oregon is better than people thought.  Meanwhile, Nebraska is MUCH WORSE than people thought.
Golden Gophers 28 Beavs 24.  Spend every day this fall being grateful that Mike Leach is our coach. Winning is fun!
Enjoy the games this weekend, Coug fans.  I'll be at Bryant Denny watching on Saturday watching the Tide take on Fresno State, so it should be a really fun weekend of friends, family, and football.
All for now. Go Cougs.