Uhg, even I don't feel good about that pun.
Normally I wouldn't be happy for an Arizona Coyotes game, but the Coyotes suck worse than the Bruins have the past couple games.  I'd like to see this game as a jumping off point for Boston to build some confidence and momentum.
Sadly, signs are pointing to Bergeron not returning tonight, which means this will be another game where I weep into my #37 jersey with Sarah McLachlan playing in the background.
---
Record:
Boston: 1-2-0
Arizona: 0-3-1
---
Leading Scorers:
Boston: Brad Marchand (2G, 3Pts) & David Krejci (0G, 3Pts)
Arizona: Clayton Keller (3G, 4Pts) & Max Domi (1G, 4Pts)
---
Injuries:
Boston:
P. Bergeron (LBI) 😦
D. Backes: (Diverticulitis) 😮
N. Acciari:  (Finger Fracture) 
Arizona:
J. Chychrun (Knee)
K. Connauton (LBI)
A. Raanta (LBI)
---
Where To Watch:
TV: NESN (BOS), FS-A (ARI)
Radio: 98.5 The Sports Hub (BOS), Arizona Sports 98.7 (ARI)
Streaming: There's a few places online where you can find games, but /r/puckstreams and /r/nhlstreams are your best places.
---
Random Thoughts:
Shane Doan was overrated.
---
It being October and me being about as basic and white as they come, lets talk about: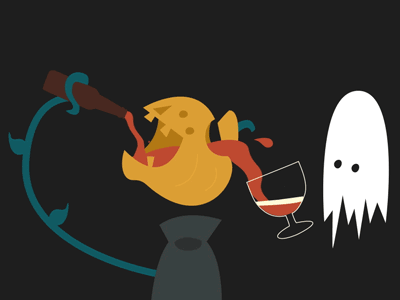 I love pumpkin beers, which has earned me a black spot with more than a couple beer snobs.  The one popular pumpkin beer I DON'T love is everyone's go-to: Shipyard Pumpkin.
HOWEVER
Toss a shot of vanilla vodka in that bad boy though and it's delicious.  Add on a cinnamon + sugar rim too.