PITTSBURGH PENGUINS VS  NEW YORK RANGERS
Madison Square Garden. Manhattan, NY
7:00 PM EST. ATTSN
---
The Penguins head into the Big Apple following a win against Florida, the Rangers head into this game with one win on the season. Luckily for me I wrote an entire season standings prediction piece where  I wisely said the Rangers looked like a team that could win the division. I have to revise that piece to say the Rangers look like a team that can compete for the lottery. Their sole win of the season came against the 1-3-1 Montreal Canadiens, a match-up that shows what happens when teams spend 10 million per year on a goalie. The Rangers latest effort resulted in a 3-2 loss to the Devils marking it their narrowest margin of defeat this season.
TLDR: The Rangers have completely sucked so far.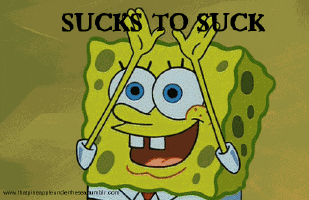 So what could the problem be?
Strength of schedule and competition?
The Rangers have lost to 5 teams with a combined record of 20-7 so you could make that argument. Two of their losses came to the Avalanche and Devils, respectively. I know the Devils are 4-1 and are making some early noise, but veteran teams with championship aspirations that have started 1-4 don't overlook the Devils or the Avalanche. Not buying the strength of schedule argument.
Maybe the window for King Henny is closed?
There are a few players that we've watched through the salary cap era that I wouldn't mind winning a cup if the Penguins couldn't, for example during the Bylsma years I would pick a  team that had a player that I felt I could support. Lundqvist would be one of those guys. He is a world class talent that hitched his trailer to the wrong truck. The 35 year old is still the obvious go to man for the Rangers in net, which is good for them since they are paying him $8.5 million for four more years; this my friends is also known as a bad contract. According to http://www.corsica.hockey Lundqvist currently has a 91.96 save percentage with a 90.91 expected save percentage, which means he is playing slightly better than expected. Of course this will always be a memory for the Penguins:
Maybe their offense is just a basic bitch?
In their 6 games, they have scored 13 goals (2.16/gm) and given up 21 (3.5/gm), in 5v5 play they are being outscored 12-6. With an expected goals for of 19.93 (3.32/gm, currently 1.16/gm below this pace) and an expected goals against of 3.23 (3.87/gm, currently 0.3/gm better than this pace) the defense (see: Lundqvist) is doing what they/he can, but the offense over all is just not performing for the team. The team currently has a 6.7% shooting percentage and a 95.24 PDO.  They are almost perfectly splitting up their zone starts (38% offensive zone, 32% defensive zone, 30% neutral zone), but if you can't do anything with the puck it doesn't matter where you start.
The bottom line is the Rangers are spending nearly to the cap for a bunch of players that aren't getting the job done and  8 of their 13 forwards on the pro roster are in the last year of their contracts (3 RFA, 5 UFA). Though we are only 6 games into the year it's safe to say that the only thing not making the seat under head coach Alain Vigneault hot is the fact that the Yankees are in the playoffs again so nobody has really paid any attention to them anyways.
Starting Lineups
Mike Sullivan is a progressive tinkerer when it comes to his lines and getting the right combination for his star players. Evgeni Malkin is currently averaging just north of 17 minutes/game, which would be the lowest he's ever recorded. In an attempt to get him going Sullivan experimented with Hagelin and Kessel on his sides but he has moved on. Bryan Rust has had a very good start to the season and was moved back with Malkin last game. The third line of Hagelin-McKegg-Hornqvist is an interesting one and thwarts any attempts of having another nicknamed line (Sheary-McKegg-Hornqvist were being called the SMH line), which like Penguins players ego Twitter accounts, we have too many of. Ian Cole has had over a week to recover from his broken face, no official word as of this writing but he's a tough guy so he could go.
Who to watch:
For Pittsburgh: Evgeni Malkin
It is no secret Malkin has struggled a bit in the early going of the season, but I don't think I'm going to go all 2013 Mark Madden on you and tell you the only chance the pens have at ever winning again is by trading Malkin #holyshitwhatabadtake. Malkins Current pace of 54 points is most likely going to increase. His current 1 goal in 5v5 play is most likely going to increase. The only reason I am featuring him in this section is because Geno is notorious for getting into his head and not thinking clearly. With the new confusion about what a slash actually is, this is when a struggling Evgeni Malkin needs to play smart and not hinder his team by spending time in the penalty box. The offensive production will come, that is not a worry for a player of his caliber. The head must stay in the game when the production isn't there.
For New York: Mika Zibanejad
Zibanejad has done his part to help the Rangers so far by notching 5 goals in 6 games. The problem is, as with all Rangers right now he is only doing one thing right. 5 goals, 0 assists, – 4. 4 of the 5 goals were powerplay goals too. Regardless the dude is currently sporting a 21.7% shooting percentage and should be kept in check by the Penguins, especially on the powerplay.
---
Since Mike Sullivan took over the Penguins have turned the tables against the Rangers and haven't looked back, tonight would be a good time to continue that trend. There is no point in helping out a team that can't help themselves.