PITTSBURGH PENGUINS VS WINNIPEG JETS
BELL MTS PLACE – WINNIPEG, CA
7:00 PM EST. AT&T SN PITTSBURGH
The early season back to backs just keep rolling along. The Pens lost last night, 2-1 in Minnesota, and HCMS was pretty pissed off.
Well, Mike Sullivan had some things to say. I've seen him more angry. But I'd expect a good effort in Winnipeg tomorrow. Wasn't happy at all

— Josh Yohe (@JoshYohe_PGH) October 29, 2017
The Pens have traditionally responded pretty well to early season, get your shit together, ass chewings from Sullivan. Safe to say tonight should at least be an inspired effort one would assume.
The NHL continues to give the Pens the middle finger though. The Jets were idle last night, meaning again the defending champs walk in on a back to back to face a ready and rested team. If the NHL was a halfway competent organization I would be pretty mad about this. But, it's not so there's no reason to get pissed off.
I mean we are talking about the same league who thought these were a good idea.
Lava Balls. Lol.
Lines:
Pittsburgh:
Guentzel-Crosby-Sheary
Rust-Malkin-Kessel
Hagelin-Sheahan-Kuhnhackl
Kuhnhackl-McKegg-Reaves
Dumoulin-Letang
Maatta-Rooweedle
Cole-guy
Desmith-Murray
Jets:
Connor-Scheifele-Wheeler
Ehlers-Little-Laine
Tanev-Copp-Matthias
Lemieux-Hendricks-Dano
Morrissey-Trouba
Enstrom-Buff
Kulikov-Myers
Hellebuyck-Mason
Another weird schedule quirk, these two teams just played each other like a couple hours ago. Pens won 2-1.
The Jets are young and fast and generally pretty fun. Wheeler is underrated, Laine feels like if Patrick Kane were finnish and not gross. Big Buff is great, Ehlers is a fun little player. Hendricks is still an asshole though so there's that at least.
Stat: On the 2nd half of back to backs this year the Pens are 0-3 and have been outscored 22-6.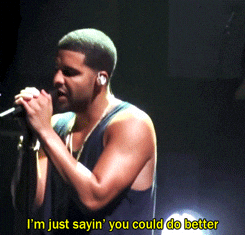 Go Pens
Read next