An open letter to the Penguins community
Hi all,
This has been quite the ride, this blog started 11 years ago and though we've experienced staff turnover and slight change of directions we are very proud of what we've created. It has been a complete thrill. We've been here through 4 head coaches, 2 GMs, and 3 Stanley Cups. We cheered for our generations rendition of "the save" in '09 and still complain about Briere being 12 feet offsides in '12. We've covered amazing talent and we've been a little too hard on that talent from time to time. We've also been hard on players that suck too, but that was intentional. 11th year man, that makes this the 800th regular season gameday covered by us. Even if I was only around for 95 of those that's pretty incredible.
It's with that information that we must make the following announcement, and it is not easy. We've loved doing this, bringing you content that you hopefully find bearable, hopefully making you laugh when the real world is a little too much, and maybe teaching you along the way. We've always tried to relish in the fact that we can say a player played like dick and anything else we want unlike "proper" journalism. The journalism market has been an interesting one in Pittsburgh and that brings us to the next point.
You may have read during the last few days that the Penguins have been struggling. It's true. You have probably heard that their shooting percentage is about the same as DKs IQ, that's also true. According to many in the know the Penguins have mailed it in so far this season. Is that a bad thing? That's for each to decide for themselves. We thought about it, and we too have decided the time has come. We are taking the rest of the season off. We know this comes as a shock but honestly the Penguins horrible 7-5-1 came as a shock to us. Since we've been blogging we have only covered teams with Stanley Cup ambitions, which we can clearly see this team does not have.
13 games in October have been played, and that's all we need to tell you this isn't a championship team. We know a thing or two about championship teams, you see. The Penguins are currently one point off of the division lead, which is most likely an insurmountable deficit at this point in the year. In my opinion you can save yourself a lot of misery by ignoring all of the articles trying to pinpoint the Penguins problems and just give up on them like us. It makes more sense, just give up. Sure the team lost half of its centers in the off-season and is still working on chemistry but we don't have time for science class. It's November now, after all, and the window is closing. Remember last year when Montréal went 8-0-1 in October to secure their first Stanley Cup in over a decade?
I'm sorry Penguins fans, but this is the time to admit that the team is done. Sidney Crosby is a goon now, Evgeni Malkin somehow lost his ability to score after becoming a dad, Kris Letang is suddenly human and showing signs of fatigue, Matt Murray sucks when playing on back-to-back nights. It's over. Why put ourselves through this? We deserve better. We are tired of blogging for a bunch of deadbeats with no heart, grit or care. Honestly, the Penguins thinking they can take a night off while playing underneath of the American flag is downright offensive to what that flag means.
For those of you that are still sane and haven't completely given up hope on a team that is throwing away games in Rochester here is a brief game day:
Pittsburgh Penguins (7-5-1) @ Edmonton Oilers 3-6-1
Rogers Place. Edmonton, Alberta. 8:30 PM EST. ATTSN
Tonight the Penguins lace them up for another game against Edmonton, it should be nationally televised but it isn't because nbcsn is doing a great job with their broadcasting rights. How many Lebron vs Curry matchups does the NBA casually not televise? What about Manning vs Brady when Peyton was still playing? Those leagues get it. The NHL thinks you should pay for nhl.tv  in order to see the best players, what a concept, but give you a free game on the site every night usually featuring two teams you forgot exist. The Flyers vs Chicago and Nashville vs San Jose are the televised games tonight, for what it's worth, lol, and there isn't a free game. If you want to drive people to your online product then this game tonight should be free and available to everyone, instead you've made people actively search for the illegal streams you're trying to shutdown. Great thinking.
Starting Lineups
The Penguins moved Kessel to the third line, Hagelin to the fourth yesterday in practice. Most likely a Halloween scare from Sullivan but if it results in 5v5 scoring then the trick is on us. Last time these two faced the goalies stood on their heads. Tonight the Penguins are coming in after a few days to collect their thoughts and the Oilers are still trying to figure out their life. Tonight will probably be the game NHL Twitter will be talking about tomorrow telling you shame on you for missing it.
Who to watch:
Yourself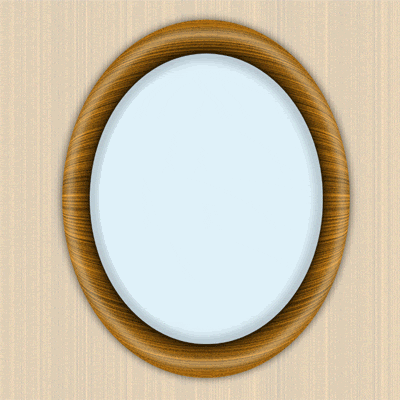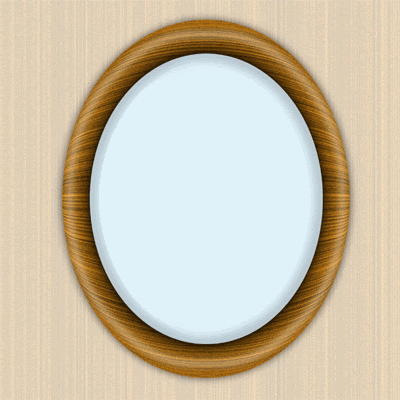 How creepy would it be if your face would've appeared there? If you're one of those people over analyzing the beginning of this season, stop. The Penguins have won 2 championships in a row. The pressure in these games is exponentially less, and they know it. So do yourself a favor and just relax. It's okay. The team is performing below expectations so far, but they also just did something every expert in the league deemed impossible when Letangs injury was announced. The truth is we're completely spoiled. As fans we've become used to success, so much so that a 7-3-1 record was being analyzed for inconsistency. Now at 7-5-1 every aspect is being looked at and fingers are starting to point. Please remember that the Stanley Cup is only won in October in Toronto. The Pens are fine. You are fine. I love you. Smile. It's all good.
For Edmonton:
Fuck 'em.
---
Thanks for reading, sorry for the scare but we have to come to terms with reality sometimes, and that reality is it is way too early to care.
Personal shoutout: I just realized last week that I have a little green number telling me I have comments on my posts, so even though this is wayyyyyy late I want to say thanks to everyone that commented last year, especially Steven L., your words were very kind and much appreciated, if I am ever in the same city as you I will take you up for that beer offer!
Thanks for reading everyone, go Pens, fuck the Flyers.