Pittsburgh Penguins VS Arizona Coyotes
The Paint Can. Pittsburgh, PA. 
7:00 PM EST. ATTSN. NHL.TV Free Game
---
The Penguins are finally back home after dragging through their Canadian road trip + Minnesota, a trip that saw the Pens go 1-3-1 as they continued to baffle statisticians everywhere with such a low shooting percentage. Here are the all situation shooting percentages during the 5 game road trip: Minnesota (3.3%), Winnipeg (3.1%), Edmonton (10% and a win), Calgary (2.2%), Vancouver (5%). In the 5 games the Penguins took 175 shots and scored 8 goals… a solid 4.5% shooting percentage. On the season in all situations the Penguins have a 7.37 shooting percentage, a percentage that falls to 4.46% in 5v5 play.The Penguins currently have 19 even strength goals with an expected 5v5 GF of 31.78, it's laughable at this point, there isn't any other way to look at it. In all situations the Penguins have 42 goals scored with an expected GF of 50.7. It's easy to look at these numbers and wonder what is going wrong and when the puck will start going in, and it is reassuring knowing that a 4.5% shooting percentage is not sustainable and it will eventually go up, leaving when as the only question.
The answer to the question of when could be tonight because I'm not sure there is a better opportunity for the Penguins to completely curb stomp an opponent than tonight. Ladies and gentlemen, the Arizona Coyotes: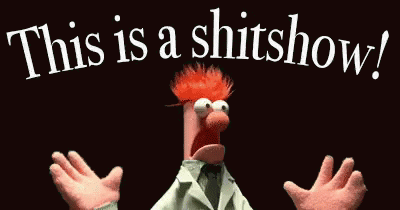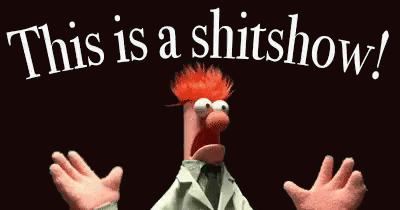 The Coyotes are so bad you can literally use every synonym in the thesaurus for "bad" to describe some aspect of the team:
Slipshod is the perfect word for the organization as a whole.
All this said they probably beat the Pens 15-2 tonight.
Arizona played Washington last night and will be a tired group as they face a Penguins team that has rested since Saturday, how nice it is to have the tables turned for once. The Coyotes were dealt a major gift when Shane Doan, who still sucks, retired this offseason after the team he devoted his entire pointless career to didn't offer him an extension. In perhaps the most Arizona Coyotes move of the offseason they didn't offer Oliver Ekman-Larrson the Captaincy and instead listed 5 leaders, coincidentally the same amount of roster players that have played more than 100 NHL games. Not sure if that tidbit is true, but it's Arizona so I know you don't feel like fact checking me.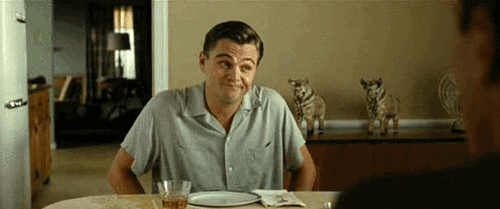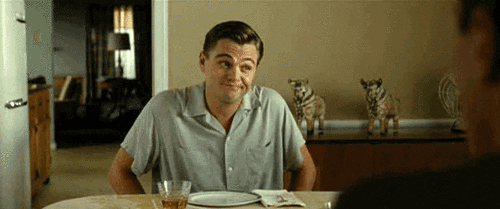 Arizona is lead by rookie Clayton Kellers 10 goals and 6 assists, after Keller the next closest in goals is a three-way tie for second with 3. Yes, the second highest goal scorer for Arizona has 3 goals. Kellers 16 points leads the team as well, followed by Max Domi's 10 (1 goal, 9 assists) and those are the only two players with double digit points at the moment for Arizona. So with all of these name drops I guess it's a good time to drop in the rosters:
STARTING LINEUPS
It's with a heavy heart that I must tell you the Tom Kuhnhackl as a second line winger experiment has been postponed. Both Matt Hunwick and Justin Schultz practiced in full contact jerseys yesterday, it was the first time for both players since they've been out with their respective concussions. Sullivan said that both players felt good afterwards and they will be reevaluated early today to see if either or both are ready to go tonight. Sullivan has continued to tinker with his lines, now trying to jumpstart Evgeni Malkin by flanking him with Guentzel, while giving Riley Sheahan Carl Hagelin and Bryan Rust.
The return of Rick Tocchet may result in some mind games when it comes to match-ups between Sullivan and his old assistant considering Tocchet knows a thing or two about the Penguins system. Wedgewood played last night against the Capitals so it looks like it will be Antti Raanta tonight, a goalie named Antti starting the second of a back-to-back just gave me Vietnam flashbacks…
Who To Watch
For Pittsburgh:     The Pittsburgh Penguins
The Penguins have had sprinkles of brilliance on top of a whole lot of what the fuck thus far this year, but when the game/scenario calls for it they step it up. Following a rough road-trip and knowing they have an intense back-to-back coming up this weekend (at Washington Friday, at Nashville Saturday), you have to think this is a game the Penguins show up for. Sure there are trap games, and if the Penguins were 13-3 I would definitely call this a trap game, but in my mind Mike Sullivan has made it very clear that this is a must-win game. With that in mind I am looking to see how the entire team plays tonight, but I have a feeling we are going to see a very tight-checking defense with the offense making sure they drop back and cover up defensively eliminating the all-too-often occurring wide open opposing forward.
For Arizona:
The bright spot for Arizona this year has been rookie Clayton Keller, who as of this writing has already scored in the game against Washington bringing his season total to 11 goals in 16 games. Outside of him the team is made up of some once highly ranked prospects that are looking for the right guidance to help them reach their potential. Arizona believes Rick Tocchet is the man that can do that, and so far this season it isn't working out but it is early.
---
Bottom Line:
The Coyotes played last night but will still want to gear up to play the defending champs and win one for their new coach against his old team. The Penguins have finally rested, may be getting 2 of their defenders back, and need a strong game tonight before going into Washington and Nashville. Regardless of adrenaline and want, if the Penguins play the way we've seen the Penguins play in important games this one shouldn't even be close.
This game is the free game of the night on nhl.tv. Last nights Washington-Arizona game was also a free game… this means the NHL has let it's viewers watch the Coyotes for free two nights in a row but not McCrosby… Best sport, worst league.