I guess I used to, but now I have a son and have become that crotchety old man that frowns at kids when they play on his lawn
After last night and a look at the past few games, I think a certain silly ol' bear said it best…
Last time the Bruins faced L.A was on October 28th.  Since then the Bruins only have 2 wins.  That said, LA has trailed off with only has 3 wins in that time.
---
Record:
Boston: 6-7-4
Los Angeles: 11-5-2
---
Leading Scorers:
Boston: David Pastrnak (10G, 17Pts)
Los Angeles: Anze Kopitar (9G, 22Pts)
---
Injuries:
Boston: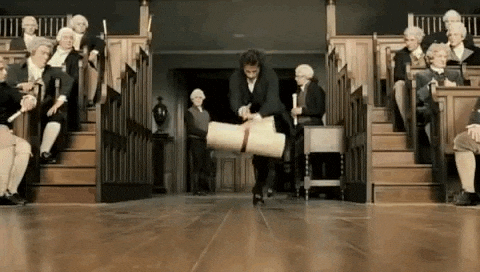 R. Spooner: Groin (IR)
A. McQuaid: Broken Fibula (IR)
D. Krejci: UBI (IR)
D. Backes: Colon Surgery (IR)
A. Bjork: Undisclosed (IR)
B. Marchand: Undisclosed (DTD)
Los Angeles:
M. Gaborik: Knee (IR)
K. Clifford: UBI (IR)
J. Carter: Ankle (IR)
---
Where To Watch:
TV: NESN (BOS), FS-W (LAK)
Radio: 98.5 The Sports Hub (BOS), 790 KABC (LAK)
Streaming: There's a few places online where you can find games, but /r/puckstreams and /r/nhlstreams are your best places.
---
Random Thoughts:
Seriously? Who stays up for these??
And does anyone else miss the purple, blue, and gold colors of the Kings? The original colors were chosen because they were associated with royalty.  There is a disappointing lack of diversity in the NHL colors now compared to decades ago.
---
I'm to level with you, I've been sick as a dog lately, and I don't usually drink when I'm sick.  One (rare) exception I make is Guinness, there is something about that beer, and ONLY that beer that makes me feel better.
People who don't drink it always ask me "how can you drink that? It's SO heavy".  Well, it's not.  I'm sure people think that due to it's color and creamy, foamy, head (tee-hee) but really it's a pretty light beer, especially for a stout.  It's been a go-to beer for me since my younger days and with it's low 4.2% ABV, it's easy to crush a few.
I've heard that the Guinness here doesn't hold a candle to how it tastes in Ireland.  I haven't been lucky enough to visit the Emerald Isle yet, but it's on my bucket list.