Every morning, we compile the links of the day and dump them here… highlighting the big story line. Because there's nothing quite as satisfying as a good morning dump.
But injuries like Hayward's are often felt most acutely not in the bones but in the brain.

…

Hayward may be onto something. Perhaps the most effective way to get over the mental wounds is to go to an alternate world. Believe it or not, the secret to rehabbing from a traumatic injury might lie in video games and virtual reality.

The Celtics are secretly trying to find out.  

…

It's a hobby the Celtics are eager to leverage for his health. In December, the team decided to incorporate video games into his rehab and open up competitions with his teammates and staff. They're in the exploratory stage.

The Celtics are tight-lipped about Hayward's video game "project," as he and Celtics head coach Brad Stevens call it. The team signed non-disclosure agreements with a video game company and is prohibited from speaking about the particulars.
Really solid piece from Tom Haberstroh–a deep dive into Hayward's recovery process along with conversations with several other basketball players that have had serious injuries.
Hayward is satisfying his competitive urges by playing Destiny 2 for a couple hours every night.
So I looked up Destiny 2.
Players assume the role of a Guardian, protectors of Earth's last safe city as they wield a power called Light to protect the Last City from different alien races. One of these races, the Cabal, led by the warlord Dominus Ghaul, infiltrate the Last City and strips all Guardians of their Light. The player sets out on a journey to regain their Light and find a way to defeat Ghaul and his Red Legion army and take back the Last City.
I have to say, that seems a lot more exciting than the computer games I played as a kid: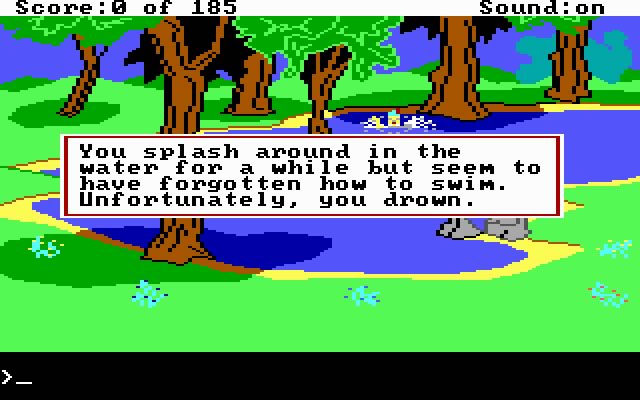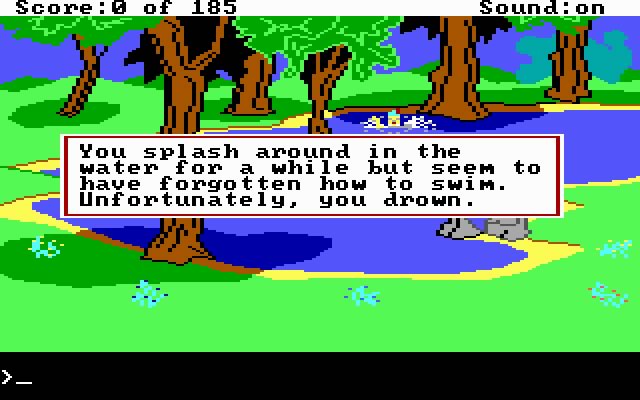 No. Seriously. That's an actual scene from the game. King's Quest II.
Periodically the computer would beep and you'd have to put in a different floppy disk.
Page 2: Cornbread loses his mind
Tomek is no stranger to Red's Army. Mike profiled him last year for Fan Friday
Also, some NBA redditor synced up KG's reactions to the TNT feed:
It's pretty cool. But not incoherent Cedric Maxwell cool.
Finally: We don't really know any of these guys, do we?
Former Boston Celtics guard Avery Bradley paid a civil settlement earlier this year to a woman who accused him of sexually assaulting her in Cleveland, the gossip website TMZ reported Friday.

The site posted a story that said the accuser, identified as a "reality star,'' alleged that Bradley "sexually assaulted her while she was passed out drunk'' on May 23. Bradley was in Cleveland at the time, playing with the Celtics in the NBA Eastern Conference Finals.

Bradley paid out a settlement for an undisclosed sum, TMZ reported, with negotiations at one point reaching as high as $400,000.
I'm not going to post the link to the TMZ story because, well, I don't like TMZ.
In any event, and without speculating on what happened, I'm just gonna say this: If you've put yourself in a position where an accusation like this can stick, you've already screwed up.
I hate ending the dump on a sour note like this, but circumstances required it.
The rest of the links
Boston Herald: Bulpett: Tatum continues to impress in rookie season
NBC Sports Boston: C's getting key contributions from young guns