PITTSBURGH PENGUINS VS  LA KINGS
STAPLES CENTER – PITTSBURGH, PA
10:00 PM EST. NBCSN
Welcome to the one time a year where TPB resident west-coaster (me) gets to shine. A back to back in the Pacific time zone means I'm probably the only one excited for tonight's game and won't be asleep on the couch by the end of the first period.
The Pens lost last night because they gave up 4,000 breakaways. Sprong got benched for not trying. It was a pretty fun game to watch besides the 2nd period which was super not fun to watch.
I mentioned on Sunday that this road trip would tell us quite a bit about this team. Last night it was a valiant effort to battle back from being down 4-1. An effort, that as encouraging as it was, still serves to highlight the teams problems. It was a cliche at one point, but wingerz for Sid is a real problem all of a sudden.
The lineup juggling and search for consistency would be alright if the Pens hadn't spent the first half of the season shitting the bed. Bottom line is they need to continue stacking W's. Hopefully they get back on that track tonight.
Oh and LA is a shithole. Don't go there. Go to like….shit I don't know. Most of California is actually bad. We don't discuss this enough as a nation.
Lines:
All lined up and ready to go. #PITvsANA pic.twitter.com/7K8ApajfnW

— Pittsburgh Penguins (@penguins) January 18, 2018
Not sure what to expect with Sprong after last night's debacle. Probably Jarry again.
Kings:
Kempe-Kopitar-Brown
Pearson-Lewis-Toffoli
Clifford-Amadio-Brodzinski
Gaborik-Shore-Mitchell
Gravel-Doughty
Macdermid-Martinez
Forbort-Folin
Quick-Kuemper
Carter and Muzzin both still out for LA.
Usually I think momentum is bullshit, but the Pens gotta bring that juice in the first 20.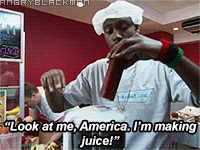 Go Pens
Read next