Ruthless.
Any other word to describe the Penguins last night is wrong and incorrect.
Because for the first time in recent memory, a subset of the population ruthlessly ripped everything away from a group of misguided Senators who wanted nothing more than to upset and dismantle.
More so than the 6-3 scoreline was how the Penguins went about getting to that point.  By and large, the got somewhat outplayed in the first 30 or so minutes of the game.  Ottawa, to their credit, attempted 43 shots at even strength in the first two periods of play, while the Penguins attempted 33.  Not a terribly bad margin outside of the first period (21-11 Sens), but coupled with the fact that the Sens outshot the Pens on goal 25-11 in total and had 27 scoring chances to the Pens 12, it looked lopsided as all hell.
But….
Even after the Penguins went up 4-1 and went into a defensive shell towards the end of the 2nd, and even after they gave up a late goal to make it 4-2, something during the 2nd intermission just clicked for them.
That's when the ruthlessness took hold.
Following that second break, the Penguins dummied the Sens for 20 minutes of play as if the Senators weren't even there.  The evened the possession metrics, going 25-17 in attempted shots in the final frame, while also going 14-9 in scoring chances.  They even had more shots on goal in the 3rd (17) than they had all of the first 40 minutes.
It's almost as if pinning a bad team back in their own zone is a better defensive strategy than letting them have the puck and come at you.  This may be just a blog and not a collective NHL coach, but that seems good.
---
LINEUP
Still no Teddy Blueger NHL debut as Carter Rowney was deemed fit enough to play.  No other real changes, with Murr going head to head with former Penguin Mike Condom.
GOALS
PIT – 1st Pd./4:07 – PPG – Guentzel; A: Schultz, Malkin– 1-0
On the first Penguins chance of the game, Hagelin and Phil! steamed ahead on a 2v1 on a play that ended with Hags saucing a sweet little feed to Phil!, only to see Mike Hoffman hook up the Hot Dog vendor and put the league's best powerplay on the ice for their first opportunity.
If giving the Penguins a PP isn't a nightmare enough as it is, the Senators did themselves no favors on two separate clearing attempts by putting them right on the tape of Run the Jultz at the point.  The second one was where the Pens punished them more than a Sasha Grey video with Gene putting the puck on a tee for Jultz to step in and blast, getting a high slot tip from Bake to put it home.
OTT – 2nd Pd./4:18 – Brassard; A: Stone, Borowiecki– 1-1
Both teams would go a whole 20+ minutes before netting another goal, but it'd be the Sens to do it.  After spending a chunk of time in their own zone, the Crosby unit ended up getting caught on a rough change, turning the Sens loose on a quick transition into the Pens zone.  Brassard would end up catching Jultz on the back foot on a Stone feed, gripping and wripping a clapper slightly off the outreached Schultz twig and through Murr to even the score.
PIT – 2nd Pd./5:10 – Guentzel; A: Phil!, Sheahan– 2-1
But much like traditional slump busting, it lasted just under a minute. The Pens 3rd line wingers of Guentzel and Sheary got some shit started before being joined by Sheahan in double teaming Dion Phaneuf.  Sheary would go for a change and got replaced by Phil!, who went into search and destroy mode.  Phil! would end up latching on to a blocked down point shot coming from Phaneuf's sloppy seconds eventual giveaway, throwing it at the cage for Guentzel to cash in on the rebound in front.
Turns out, getting ethered would be the last thing Phaneuf would do in this game and basically as a Senator.
PIT – 2nd Pd./10:01 – Malkin; A: Hagelin, Schultz– 3-1
As of course is tradition, a monster save at one end of the ice turned into a goal at the other end.  Following that aforementioned monster save from Murr on Ceci, the Penguanos would head down the other way immediately to go up 2.
Malkin and Hagelin collected the transition feed from Schultz to attack on a 2v2.  Gene dumped it off to Hags coming with a ton of speed to enter the zone, but while Hagelin got shut off at the near post, he poked a hole in Condon's brain, dizzying him into not tracking the backhander to Malkin hanging out to sweep a backhander of his own home.
PIT – 2nd Pd./11:22 – Aston-Reese; A: Crosby, Sheary – 4-1
Just over a minute later and the rout looked like it was on.  ZAR teamed with Oleksiak in the neutral zone to force a turnover that came to Sheary at the red line to draw in a d-man and find 87.  Sid lifted a little feed through to ZAR streaking into the zone for a clean look at the net that Condon decided he was anti-saving, letting it through him for Aston-Reese to net his first career NHL goal on the Pens 9th shot of the game to chase Condon.  Four goals.  Nine shots.  Not great!
OTT – 2nd Pd./17:18 – White; A: McCormick, Pyatt – 4-2
But the thing about Senators is that they just don't go away.  Just as they did on their first goal, they were able to pin the Pens in their own end, eventually turning the puck over to Tom Pyatt to send the puck down low to Kenny McCormick.  With the Pens in straights chasing the puck, Colin White was able to get to the net and get body position to cut the lead in half.
PIT – 3rd Pd./10:09 – Letang; A: Dumoulin, Crosby– 5-2
All it took for the Pens to go back ahead by 3 in the 3rd was a Crosby-won faceoff and a Letang point blast.  They got both and though Anderson made the save, he lost the puck somewhere between "Moby" and "you can get stomped by Obie," kicking the puck into his own goal.
OTT – 3rd Pd./14:21 – PPG – Duchene; A: Hoffman, Karlsson – 5-3
With powerplay chances being a near nonexistent thing for the discipline Penguins to give up, Bryan Rust would go on to get rung up for a hooking penalty with 6 minutes to play to give the Sens their first and only PP of the night.  In turn, they wasted just 21 seconds before cutting the lead back to 2.
After a mad scramble in front of Murr where about 7 players were fishing and bashing for control of the loose puck, Dumoulin would end up sweeping it away from the pack, only as far as Mark Stone to throw it up high to Karlsson.  It got the Penguins running around a bit as Hagelin jump to pressure 65.  As he eased that pressure by finding Mike Hoffman, Sheahan didn't step up, choosing to stay on Brassard in the high slot.  This caused Letang to have to leave his post to try to block off Hoffman from getting a clean blast on net, but it was too late as Duchene was all alone in front to tip home the bomb.
PIT – 3rd Pd./18:55- ENG  – Aston-Reese; A: Dumoulin, Crosby – 6-3
But that'd be the last whimper out of the Sens as they'd pull Anderson for the extra skater, only to have Crosby and Co. clean up the D zone, finding ZAR cheating up ice for his 2nd.
Ian Cole would end up having a spirited bout with Max McCormick with 24 seconds left before the final buzzer for McCormick taking a shot at him or some shit.  Big boy scrap to end it.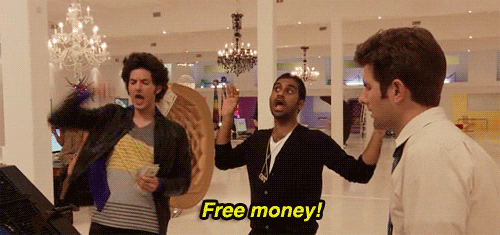 Game.
NOTES
What a moment for ZAR to net his first, which would eventually go down as the game winner.  The kid spoke after the game like a seasoned vet, potentially giving some massive advice to any player that may find themselves alongside Crosby.
Hard to think of 18 goals on the season as being a downer, but perhaps no one needed a 2 goal game more than Jake Guentzel.  He seems to have had some luck dry up of late, having now scored just 7 goals in his last 32 dating back to December 1st.
With Crosby, Malkin, and Phil all notching points yet again, they're inching closer and closer to the top 3 spots in the scoring race.  Kucherov, Gaudreau, McDavid, Giroux, Stamkos, and the rest of the league should be pissing themselves.
Pens play hosts again on Thursday night as the LA Kings come to town.  Pretty convenient for the Pens, who may get the chance to dunk on Dion Phaneuf two games in a row.  LGP.