Let's not mince words or pull any punches here on this Thursday morning.  The Penguins blew it last night.
I know it.  You know it.  They know it.  You mom knows it.  Everybody knows it.
When you dominate the hell out of a very bad team for 40 minutes and take a 2-0 lead into the final period, you have to finish them off.  In this league, even if you let bad teams hang around in games, they will find a way to punish you more than Sasha Grey.
This blogger couldn't have said it any better.  Through the first two period, the Penguins registered 27 of their 40 shots on goal.  At even strength during that stretch, they attempted 8 more shots than the Rags (38-30) while generating 20 scoring chances to the Rangers 15, including 13-6 (!!!) from high danger areas.  But by the time the 3rd rolled around, the dominant play of the Pens subsided and turned more into a 50/50 affair across the board.  When you couple that with the Pens PK having a worse night than that first time you drank rum (killing just 1 of 3 penalties), it spelled the number 2.
But here's the upside: The Penguins still picked up a point, bringing them level with the Caps (who have 2 games in hand).  They still made the Rangers, in tank mode, work for the win.  And, aside from the OT goal, Casey DeSmith had himself a pretty good night, making some high end, DeCent saves.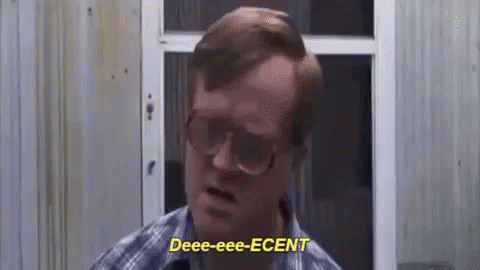 But moreover, the Penguins are self-aware.  They know they fucked up and, boy, I for one would not want to be the Canadiens tonight if they show up with a vendetta against themselves.  The Bell Centre may be ashes after tonight.
---
LINEUP
Rust returning from a concussion in the Flyera game meant that Josh Jooris, the emergency recall, was sent back down to prevent him from counting against the 4 recalls the Penguins have remaining the rest of the way.  Probably not the last you'll see of him.  He played well enough to stick in a 4L role.  DeSmith vs.  Georgio in the net as King Henrik recovers from Penguin Traumatic Stress Disorder, while Susan Sarandon was paired with "Pierre" between the benches for the first period for some reason.
GOALS
PIT – 2nd Pd./1:53  – Rust; A: Brassard – 1-0
After a first period in which the Penguins fully dominated the Rangers from start to finish only to be overshadowed by the existence of Susan Sarandon moaning between the benches (not a euphemism), the Penguanos, after levying 14 shots on goal in the first (and doubling the Rags in attempted shots 20-10), broke the deadlock on their 16th shot 1:53 into the 2nd frame.
Coming from Ruhwedel holding it in at the point, he immediately shipped it back down to Rust in the corner, only to have to returnee look and miss Brassards to start the cycle.  Brassers was wearing his sexy underwear all night long and jacked the puck off Namestnikov to roll back up from below the goal line and find Rust hiding out in that soft little area, asking for snipe approval.  Approval granted, baby.
PIT – 2nd Pd./2:48  – Sheahan; A: Letang, Rowney – 2-0
Just 55 seconds later, the lead was doubled on the very next shot coming from the Pens 4th line running roughshod all over the Blue Shirts, again building out of the right wing corner.
This time, it was Sheahan doing the Dance of the Damage, embarrassing David Desharnais worse than that time he got confused for David Legwand in fantasy, driving the net and forcing Georgio to poke it away to a supporting O'Gara.  Carter Fucking Rowney, a distant relative of Craig Fucking Adams, had other plans, forcing O'Gara into the boards and allowing Sheahan to swoop in and pick the puck and look to start the cycle with CFR.  He circled back up from behind the net, throwing a pass into the slot as Sheahan went straight to the net.  Elite dummy from Lionel KuhnMessi to let the feed through to Letang to step into a half clap that deflected past Georgia off Sheahan.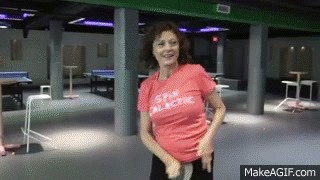 NYR – 3rd Pd./8:42 – PPG  – Kreider; A: Buchnevich, Pionk – 2-1
The Pens were a rockin' and a rollin', but a phantom slashing call on Hornqvist put the Rangers on their 2nd PP of the game, giving them a primo chance to both get back into it and break DeSmith's shutout bid.  As they worked the perimeter, a hard end-around was not corralled by Sheahan behind the net and instead was wrangled in by Zibanejad to work up to some guy named Pionk at the point.  The Rangers have a guy named Boo, too, so at this stage it seems like they're just making names up.  Change my mind.
Anyway, as Pionk took the feed, he put it on a platter for Buchnevich to launch one at DeSmith from Malkin Street only to have Kreider on Hornqvist Circle to bang home the rebound.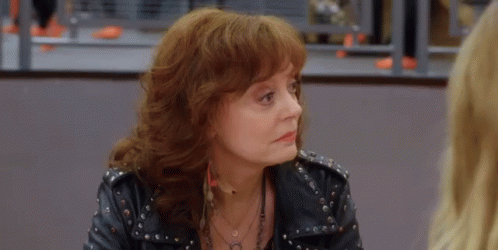 NYR – 3rd Pd./14:28  – Fast; A: Staal, Kreider – 2-2
The Pens managed to last under 6 minutes before pushing rope again.  Despite having a pretty good game to this point, the 4th line of Kuhnhackl-Rowney-Sheary for the Pens got their shit kicked in.  You might be asking yourself, "gee, why is Sheary on the 4th line when he started with Sid and Guentzel?"  Well, reader, I regret to inform you that Bad Conor Sheary, who may have never actually left, was back in full swing last night.  HCMS ended up only playing him 2 shifts in the 3rd and, spoiler alert, this was his last one.
After Rowney couldn't latch on to a bouncing puck in the slot, Jesper Fast (another made up name), was able to chip it back to O'Gara in support.  The Penguins watched as he circled over to the faceoff dot to rip a shot in at DeSmith.  It took a nasty deflection, coming to the near wall for Marc Staal to lurch his way in.  Sheary was slow to react and close the puck down, giving The_Worst_Staal a free look to find Fast's stick for an easy deflection home.  Lazy, bad, shit ass defending.  Game on.
PIT – 3rd Pd./15:41  – Hagelin; A: Maatta – 3-2
However, this is where the action really started to pick up.  Just 1:13 following the Fast equalizer, the Pens were back on top after a monster shift from Hagelin-Malkin-Hornqvist, the best Pens line of the night.  But this goal doesn't happen without the play Maatta made pinching down the boards and getting the biscuit to Hagelin behind the net, despite Olli being surrounded by 2 Blue Shirts, making Ryan Sproul wish he was back in Detroit.  Hags was buzzing all night, getting the reward he deserved on a hard-nosed wraparound effort.
NYR – 3rd Pd./16:43 – PPG  – Zibanejad; A: Kreider, Pionk – 3-3
But the Penguins weren't done getting in their own way as Ruhwedel went off just about 30 seconds later for tripping Jimmy Vesey.  The Rags needed just 21 seconds to pull back level as Kreider took a breakout pass at his own blue line, smoked Rowney and Letang, and fed Zibanejad crashing in on the back stick as no one was able to match Kreider's or Zibby's speed coming in, including Dumoulin on the back post (who was never really set and ready for the pass).  Three goals in 2:15.
But just as overtime looked like a foregone conclusion (it was), the Pens were handed a lifeline from Georgiev in the form of him going full Lundqvist by knocking the goal off its pegs with 10 seconds to play.  Everybody knows you never go full Lundqvist, man.  Worth noting that on the broadcast, Mike Milbury didn't think it should be a penalty, presumably because Georgiev elbowed the goal post in the head.
Because we were in the last 2 minutes or whatever, it meant penalty shot city with EverGene stepping up to the plate.  It was cringeworthy.
NYR – OT/2:53  – Zibanejad; A: Kreider, Pionk – 4-3
So on to OT we went and you just knew the Rangers were gonna find a way to pull this out of their collective asses.  Just over halfway through the OT frame, they did just that with Kreider once again playing the part of architect.  Once again, he took a Pionk feed to drive deep into the Pens zone.  After stopping up on Jultz with Phil! hanging around in support, Brady Skjei jumped in to take Sheahan's attention.  Zibanejad also came late off the bench with no one picking him up, easily taking Kreider's pass and having a free lane to walk straight in on Sheahan, swooping wide and throwing what should've been a harmless shot short side on DeSmith.  This time, Casey was not on the case to bail the Pens out of their defensive mishaps, giving up a softie on his only mistake of the game.  Them's the breaks.
https://gfycat.com/gifs/detail/SoftVacantDikkops
Game.
NOTES
Pens now drop to 20-0-2 when leading after 2 periods of play.  Pissing games like this suck ass, but they'll respond.
Cannot understate how much Bryan Rust helps lines just click.  He was feeling it last night in his return and really meshed well with Brassard and Phil!  Together, they were ~60% in terms of even strength shot attempt share, combining for 8 individual scoring chances.  Rust himself had 5 shot attempts (all on goal) and 4 scoring chances at evens.
For as good as the Rust-Brassers-Phil! line was, the Hagelin-Malkin-Hornqvist line was perhaps better (as they have been lately).  Similarly, they took ~60% of the even strength shot attempt share.  Hagelin and Hornqvist each attempted 5 shots at even strength and both had 4 individual scoring chances at evens.  Hornqvist himself had 4 chances in the high danger zone compared to that of Hagelin's 3.
At the other end of the spectrum, Guentzel, Crosby, Sheary, Jultz, and Oleksiak all had pretty rough nights.  They were the only Pens players under 50% in the shot attempt share and, in fact, were all under 40%.  That under 40% held true across almost all even strength shot/scoring chance metrics.
Pens head to Montreal to take on the Habs in like 12 minutes before getting a couple of days off again.  LGP.