Hello.  This is a segment that will run for the remainder of the season after every game the Penguins win following a loss in which the masses collectively light themselves on fire.  Regular season losses are simply unacceptable.  Only 82-0-0 is allowed.
It's called The Penguins Are Good Again.
The Penguins are good again because, unlike against the Rangers, they scored more goals than their opponent scored.
The Penguins are good again because, unlike against the Rangers, they made a mediocre goalie look mediocre.
The Penguins are good again because, unlike against the Rangers, they put away a bad hockey team.
The Penguins are good again because, unlike against the Rangers, they won the game while their opponent did not win the game.
This concludes The Penguins Are Good Again, brought to you by a process based analyst that doesn't think the process stinks.
Despite the Penguins being Good Again, last night's win against the Habs did not come easy early on.  By no means did they not have to work for it, particularly after putting themselves in a 2-0 hole just 6:31 into the game.
That, dear friends, was about the last time that the Canadiens had any semblance of a hold on the game.
It feels like we've been saying it relentlessly for the last 2 years, probably because it's true as shit, but when this Penguins team gets going, they are hard to stop.  Last night's game flow was a microcosm of that.  Back in October, going down 2 on the road in the second of a back-to-back would've been enough to sink these guys.
But it's March, baby.
They woke up and stormed the gates of the Bell Centre like it was D-Day 2018, wrestling control of the ice hockey match and tilting the ice entirely back in their favor.  But nothing illustrates it more than after the Habs pulled level at 3-3.  That landslide back towards the words "Pittsburgh Penguins" above was the last we saw of Montreal. It is no longer a city that exists and we are all better for it.
With that, the Pens stay on pace with the Caps (winners of their last 3, still with 2 games in hand) on 87 points atop the Metro.  The Flyers are in a freefall, having gone 3-6-1 in their last 10, on 81 points.  CBJ is creeping back in after winning 6 straight (81 points), while the Devils sit in the 2nd Wild Card slot on 80 points with a game in hand.  Very real chance the Pens get Columbus to open the playoffs again.  Very real chance the Flyers miss the playoffs altogether.
---
LINEUP
No changes to the lineup that fell to the Rangers on Wednesday Night Rivalry, save for Jarry in the cage against old pal Antti Niemi.
GOALS
MTL – 1st Pd./3:15  – Lehkonen; A: Reilly, Galchenyuk – 1-0
In a game that was supposed to be a perfect matchup for the Pens to bounce back after shitting on their own dicks the night before, they instead decided it would be better to go down 1-0 just 3:15 into the game by shitting on their own dicks again in their own zone.
It was all pretty innocuous to start.  The Habs caught the Pens going for a change, but Letang did well to step up on Galchenyuk trying to enter the zone and stifle it.  Lehkonen would hit the zone with speed, beating both Dumoulin and Guentzel to the soft dump in as the latter 2 jumped off the bench.  Guentzel found himself in no-man's land in front of the net as Letang and Dumo locked down the corner and forced Galchenyuk to throw the puck to the opposite corner.  Sheary, much like against the Rangers, took some time to get over to Mike Reilly, allowing him to throw a stick-seeking shot towards Jarry for Lehkonen to get a free tip.
Another free tip: Don't run around like assholes in your own zone.
MTL – 1st Pd./6:31 – PPG  – Byron; A: Gallagher, Galchenyuk – 2-0
Just under 3 minutes later, the Pens would take their one and only penalty on the night as Oleksiak went off for holding up Nic Deslauriers.  The Penguins Penalty Kill woes continued for a second straight game as they struggled to match the speed of a forward hitting their blue line with more speed than a freshman on adderall.  He swooped wide on Dumoulin and burned him, but Dumo was able to recover enough to get a big chunk of Galchenyuk's cross ice feed.  Despite that, the Penguins still managed to shit all over their dicks again trying to clear the airborne biscuit only to have Brenden Gallagher out-grit them all, knocking the puck into Jarry's pads for Byron to bang home from the doorstep.
PIT – 1st Pd./10:05  – Phil!; A: Rust, Brassers – 2-1
But going out with a whimper, the Habs' lead would be cut in half under 4 minutes later.  After the Penguins forced a turnover in their own zone, they successfully hit an outlet and were off.  A rough pass in the neutral zone from Hornqvist at the end of his shift got caught in the feet of Brassard and ended up back with the Canadiens for about a single second.  Brassard sealed off the passing lane, forced a turnover, and slipped a feed to Rust jumping in off the bench in support with Phil!  BFR sold shot the whole way, sucked Reilly in enough to slip a feed to Phil! on the back post to finish in behind Niemi like it was October all over again.
PIT – 1st Pd./14:33  – Hornqvist; A: Malkin, Letang – 2-2
Another roughly 4 minutes.  Another Penguins goal.  This time, they were able to lock the Habs into their own half of the ice after a turnover just inside their defensive blue line.  Nowhere for Lehkonen to go with it, so he just dumped it straight to Dumoulin and felt his job was done.  Two passes later and it was right back down Montreal's throat as Letang hit Malkin with a stretch pass that he tipped into the path of Hornqvist hitting the line with speed.  Horny was able to give Jeff Petry Edmonton flashbacks, smoking him and desperately directing the puck in the direction of Hags, only to have Paul Byron direct it in behind Niemi like it was October all over again.
PIT – 2nd Pd./10:30 – PPG  – Malkin; A: Letang, Crosby – 3-2
We would end up going without another goal until the midway point of the 2nd frame as Petry, in the box for interfering with Hagelin, put the Pens on their 2nd and final PP of the night. This time, the top unit was absolutely clinical in dissecting the Habs as Malkin lugged the mail through the NZ to gain the zone, slipping a pass to 87 just inside the blue line.  Everyone lost track of EverGene as Crosby fed Letang on the near side with some movement from Phil! PHILtered in to mix things up.  Tang put it on a tee for Gene to bomb one, his 40th of the year, in behind Niemi like it was October all over again.
PIT – 2nd Pd./12:57  – Deslauriers; A: Carr, Drouin – 3-3
Despite the Pens leading (again) and dominating (again), they were insistent on making things interesting (again).  Hagelin, with Oleksiak's support, was able to overpower Drouin in the near corner of the Pens zone to turn the puck over on a chip and chase.  But that was the last good thing Hagelin would do on this shift.  As he worked it to a freed up Letang behind the net for the breakout that never happened, Letang stopped up instead of slipping a feed to Malkin and looked to reset.  No problems with that because the Canadiens were moving their feet to try to take that pass away.  Fine.  But as those guys went to the bench, Drouin did not.  He singlehandedly kept the forecheck alive, putting Letang under duress.  Still, 58 got it to Hagelin along the boards.  But instead of HagDaddy keeping the puck going in that direction, he tried to jam it back the way that it came, where two Habs players were locking Letang down.  It ended up kicking off Drouin's skate to Daniel Carr jumping in, who was able to easily find Deslauriers all alone in front of Jarry for the 1T.
Absolute total fucking shitshow of a play.
PIT – 3rd Pd./12:24  – Hornqvist; A: Hagelin, Dumoulin – 4-3
As it turns out, and as mentioned above, the Penguins responded.  This is wholly because The Penguins are Good Again.
That's an insane shift in power dynamics.
Despite that shift, they weren't able to find the back of the net again until over halfway through the final 20 minutes on the second straight powerful, dynamic shift from the Hagelin-Malkin-Hornqvist trio.
Once more, their ability to just decimate teams by locking them in their own zone like they were a feral child in the 50s was on full display.  As they worked from low to high and D to D, Hags found himself blocking down Dumoulin's shot attempt in the high slot, turning and spinning and throwing a hopeful shot towards the cage where Hornqvist and Malkin were posted up being nuisances.  Unreal tip by Hornqvist, his 400th career point, in behind Niemi like it was October all over again.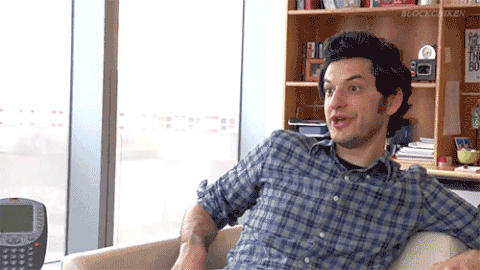 PIT – 3rd Pd./18:07 – ENG  – Rust; A: Hornqvist, Oleksiak – 5-3
The Pens would go on to spend most of the remaining 7+ minutes living in the Habs zone before Niemi was pulled 2 minutes left to play like it was October all over again.  Dump in was easily dealt with by Oleksiak to hit Hornqvist on the left wing wall for the area pass to Rust in the neutral zone for the gimme.  Bang.
Game.
NOTES
Patric Hornqvist was probably the best Penguin player on the ice with his two goals on 10 (!!!!!!!!) shots.  Ten shots.  In a single game.  Batshit.  He also individually had 7 even strength scoring chances to go along with them.  All this while having a 50% even strength shot share (Hagelin sat at 51.52% and Malkin at 43.24%).
Said it after the Rangers game but it bears repeating: Bryan Rust completes that Brassard-Phil! tandem.  Once again, that threesome was brilliant.  They dominated in possession (Rust – 58.33%, Brassard – 72.22%, Phil! – 78.95%, a team best).  Phil! and Brassard alone were on the ice for just 2 scoring chances again, too.  Phil! (3), Brassers (3), and Rust (2) combined for 8 individual shot attempts at evens as well as 5 scoring chances.
Jarry was fine last night.  Seemed to drift a little bit more, but made the saves he needed to make.  Can't find much fault in the 3 goals against.
Very much not sure what to make of Conor Sheary anymore.  At times, he absolutely fucking sucks.  At other times, he contributes in pushing the puck in a positive direction.
Pens are off until Tuesday night when they travel to New York to take on the Islanders before getting the Canadiens again on the back end of a back-to-back, this time in Pittsburgh.  Four games in 6 nights next week.  LGP.