PITTSBURGH PENGUINS VS OTTAWA SENATORS
THE PAINT CAN. PITTSBURGH, PA
7:30 PM EST ATTSN, NHL.COM Free Game
Following last nights heroic effort by the Penguins and Phil Kessel the team returned home to complete their 19th and final back-to-back of the regular season tonight against the Senators. Ottawa has 2 games remaining in their pointless season meaning that their year won't be ending in Pittsburgh for the second consecutive season. They have also been complete trash this year meaning they would love to spoil the shirts off our backs night and clenching second place celebration the Penguins are trying to have.
By going to overtime last night the Pens made the final game of the season a little more interesting and it is simple, win tonight and forget the rest. Columbus plays Nashville, Washington plays New Jersey, Philly plays the Rangers, all three of those games take place tomorrow. You have to expect Nashville to not give a damn and rest so Columbus should win. You also have to expect Washington to play lights out against New Jersey because they don't want the Pens to become their first round opponent. Philly, who cares. Again it is simple, the Pens can't fall into the trap (literally) tonight, just win and be done with it.
According to dailyfaceoff Erik Karlsson isn't in the lineup but I didn't realize that until after the graphic was made. If he is it will most likely be the last time we see him in an Ottawa jersey. For the Pens I wouldn't expect any changes considering the two injured players (Brassard/Rowney) haven't skated yet. DeSmith may get the nod but Sullivan might play Murray again to make sure he has adequate reps and confidence heading into the dance.
WHO TO WATCH
FOR PITTSBURGH:     PITTSBURGH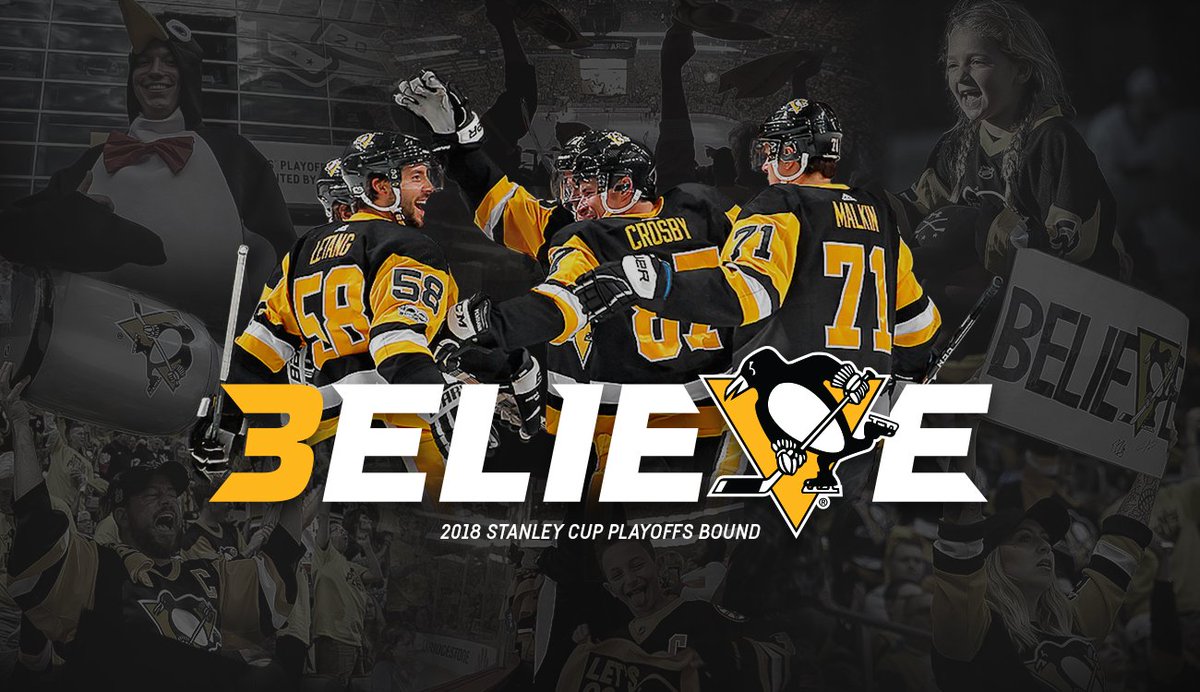 This team has gone from a 10-1 blow out in game 2 to never looking like they would win the second half of a back-to-back to a sub .500 record and one point of of the Metro at Christmas to the playoffs in one year. Most teams take 4 years to pull off the type of turmoil the Pens have this year. Tonight just soak it up baby, because the next time the lights go up at The Paint Can it will be the beginning of the quest.
FOR OTTAWA:     KARLSSON OR NOBODY
If Karlsson plays obviously he is the man to watch. If he doesn't play then refer to the above paragraph. The Senators learned the hard way that a regular season built on sympathy points to boost your standings isn't sustainable. One year after missing the Finals by one goal they rest above just Buffalo in the East. Life comes at you fast when the OT/SO isn't going your way, eh?
FINAL WORD
JUST WIN.