Let us put this negativity to rest immediately, but in doing so we must first face the music. Several major network pundits are singing this song in July: "The Eagles Won't Land in 2018." The song is currently charting in the WNFL Top 40 with a bullet. I'd like to tell the songwriters where they could put that bullet.
Perhaps the loudest of the singers of this particular dirge is CBS Sports' Will Brinson, a guy we've featured here a few times over the years in a more positive vein: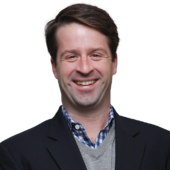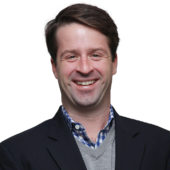 Welp anyway, Brinson says not only are the Eagles not going to repeat as Super Bowl champs, but also they are unlikely to even make the NFC playoffs!
I get the Super Bowl repeat doubt, he's just reciting the mathematical odds against anyone repeating as Super Bowl winners. Frankly, we should feel flattered to be even a part of such a conversation.
But where he (and his many followers) really go overboard is doubting the Eagles' chances at making the playoffs.
You can link to Brinson's complete article here:
Eagles lead list of five teams that could take a step back, miss NFL playoffs
I'll just sum up his main points for you. He says the reigning Super Bowl champions are a team to watch in terms of missing the playoffs next year:
Eagles 2017 Record: 13-3
2017 Expected Wins Was: 11.8
"Overview: HEY NOW, JUST A SECOND, PLEASE PUT THOSE BURNING PITCHFORKS DOWN. The Super Bowl champion Philadelphia Eagles are listed here and it feels weird for me to do it, because they looked like the second coming of an NFL dynasty during their run to the title. They lost their franchise quarterback and still won the damn Super Bowl. That doesn't happen often. And there's nothing in this offseason, at least from a roster-movement perspective, that would indicate the Eagles won't be good again in 2018. Carson Wentz is coming back, Nick Foles is there as insurance, Haloti Ngata was added to shore up the defensive line and Mike Wallace is a nice upgrade over Torrey Smith at receiver. LeGarrette Blount is a sneaky loss in the running back department, but Jay Ajayi should be able to step up and be a feature back. I love what Howie Roseman has done and think the Eagles could easily win the Super Bowl a second year in a row. I firmly believe they are the favorites to win the division again, but that's what people said about the Cowboys before 2017 too."
BUT, says Brinson:
"Why They Won't Make the Playoffs: One of the biggest reasons involves the team's biggest strength: the quarterback position. Wentz is coming from an ACL injury and Foles is notoriously streaky. Wentz failing to recover, or dealing with a setback of some kind, doesn't automatically mean Foles comes in and wins MVP. This is a team that lost its offensive coordinator (Frank Reich) and quarterbacks coach (John DeFillipo). There are a slew of other injuries to monitor as well. Jason Peters is returning from an ACL injury at the age of 36. Darren Sproles is coming back from a broken arm and a torn ACL. Jordan Hicks is coming back from an Achilles tear. Alshon Jeffery is returning from shoulder surgery after battling through to play the entire year. Timmy Jernigan is suddenly dealing with back issues, no easy issue for a big man who battles in the middle. Philadelphia was 13th in adjusted games lost to injury last year, so it's not like it dealt with tons of injury issues overall. And the NFC is going to be really tough this year. Every single division has at least one legitimate Super Bowl contender and most of them have two. Someone could win 10 games and miss the postseason in this conference."
What Brinson seems to be saying is we better win at least 11 games in the regular season or we will be almost guaranteed an early exit home in January. He's not real sure we can pull off 11 wins.
To be fair, Brinson got so much grief from Philly fans over this song, he released a follow-up single which goes like this:
"Why They Might Make the Playoffs: Because Roseman's built a really deep and talented roster, one clearly capable of overcoming attrition to win a lot of games and make a deep playoff run. The Foles thing has been a hot-take topic this offseason, but the reason the Eagles don't want to trade him is a fear of Wentz not being healthy and the importance of the quarterback position. Doug Pederson is a good enough coach where the Eagles can keep right on cruising despite some injuries. He proved as much last year. It's difficult to find an area of weakness for the Eagles and it's fair to assume the secondary (don't forget about Sidney Jones) and receivers (Mack Hollins, ahem) could continue to only get better. Wentz will be going into his third season — expectations will be huge and he has managed to meet them every step of the way. This is, by far, the weakest NFC division in my opinion. The Eagles could steamroll everyone again. [BUT] We thought the Cowboys would do the same last year too."
Give Brinson two steps, mister, after that last ditty and at least give him a chance to get out the door.
(By the way, he also crushed the dreams of the Titans, the Bills, the Chieves and the Panthers in the same album…I mean, article.)