Bellator Featherweight Championship: Patricio Freire (c) (26-4) vs. Daniel Weichel (39-9)
Nolan Howell: While both are coming off more than year-long layoffs, Weichel didn't look as impressive in his last few outings and he has already lost to Pitbull. Pitbull can be beaten by bigger wrestlers who can bully him in the likes of Daniel Straus or Ben Henderson, but Weichel doesn't have that ability and relies more on catching submissions. Simply put, there's not enough improvement from Weichel to close the gap that was there before. Patricio "Pitbull" Freire by first-round TKO.
Light Heavyweight Bout: Alessio Sakara (19-12) vs. Jamie Sloane (8-4)
Nolan: Sloane seems like a tailor-made brawl for Sakara to win in Italy, barring some extreme lapse from Sakara, which is always a possibility. Alessio Sakara by first-round TKO.
Welterweight Bout: Andrey Koreshkov (20-2) vs. Vaso Bakocevic (33-17-1)
Nolan: The MMA card suggests that the kickboxing card is the meat of this and has a few showcase fights. This is one of those. Andrey Koreshkov by second-round TKO.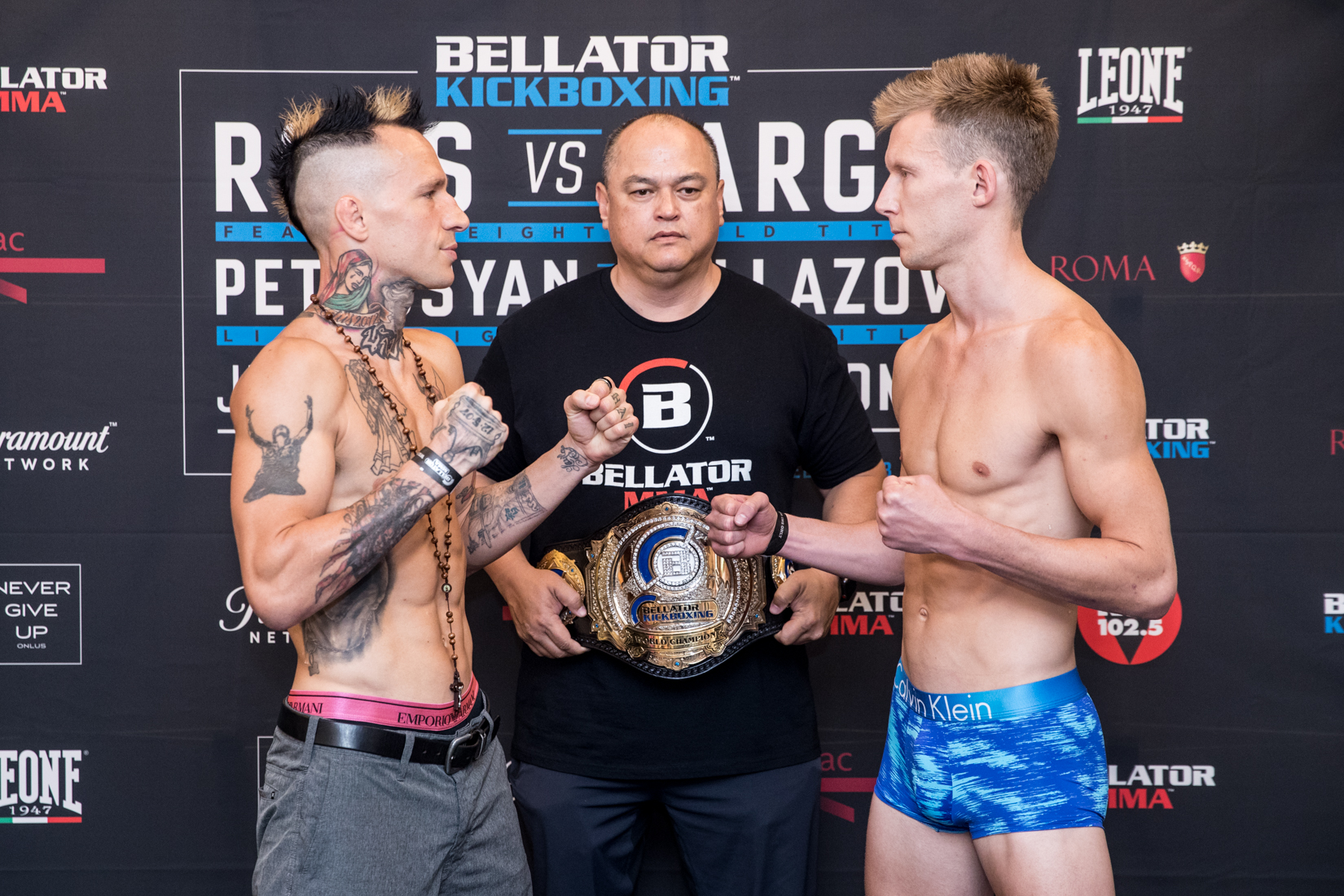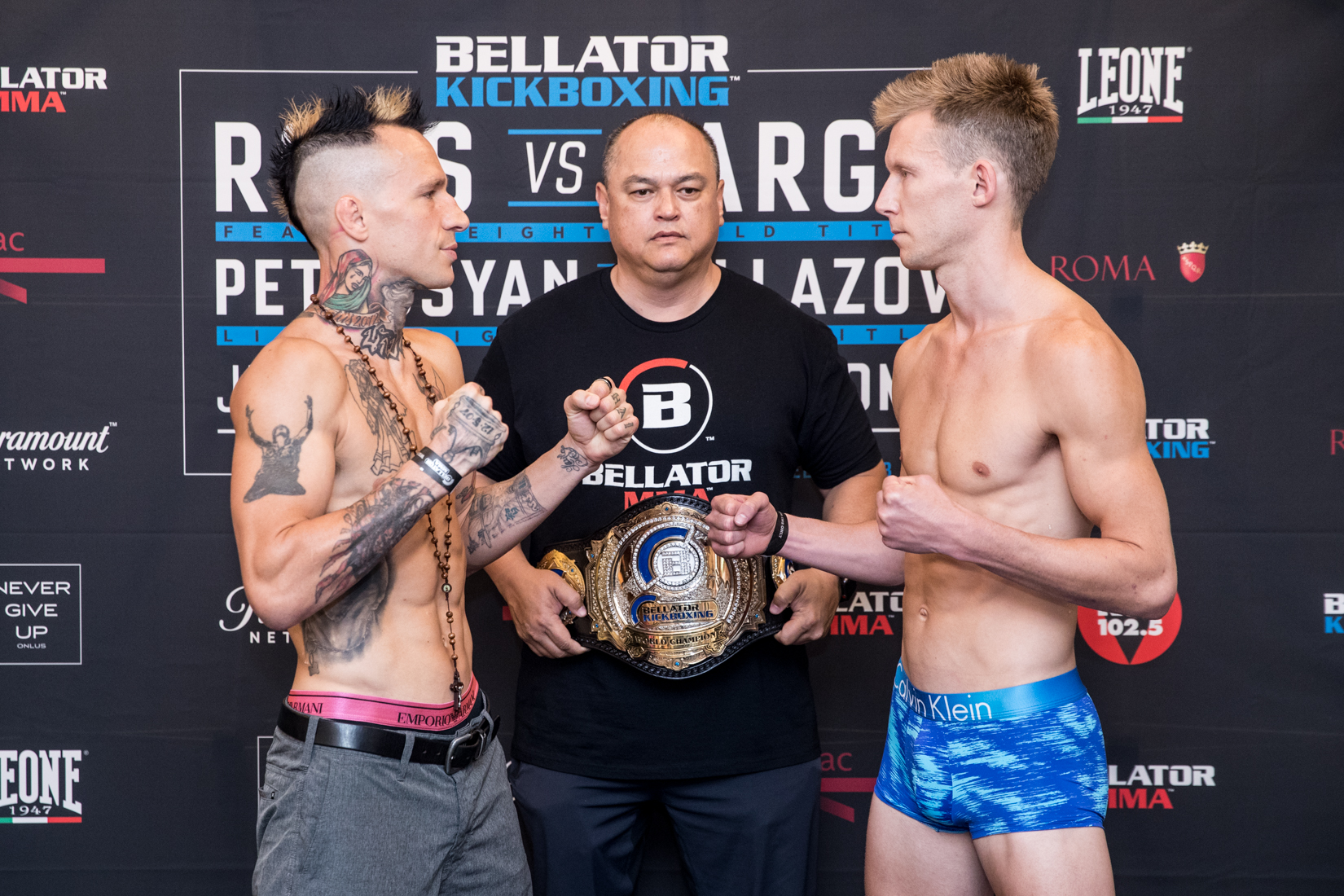 Bellator Kickboxing Featherweight Championship: Kevin Ross (c) (45-13) vs. Gabriel Varga (15-6)
Nolan: Ross is much too big of a step for someone like Varga. Despite Varga's karate background, he doesn't have the knockout power to take advantage of the more powerful, brawling American Muay Thai style from Ross and should be cornered or stopped from fighting on the move relatively early on. Kevin Ross by second-round TKO.
Inaugural Bellator Kickboxing Lightweight Championship: Chingiz Allazov (54-2) vs. Giorgio Petrosyan (87-2-2)
Nolan: It is hard to pick against Petrosyan in any case, given his only loss in the last ten years looked like an anomaly in a combination of a lethargic performance against an unorthodox fighter using a pressuring, unusual gameplan. While Allazov has some power and has showed that off in his last two, it isn't enough to rattle Petrosyan off his game. Giorgio Petrosyan by unanimous decision.