The first full-attendance training camp session for the Eagles is coming up on July 26. Now is as good a time as any to take a peek around the Division and assess how our team's offense compares to the star power personnel rankings of our NFC East competition.
It's all theoretical at this stage, of course, as unexpected things are bound to happen to all four teams in the division. But deciding what players you think deserve to be All-NFC-East honorees might spark some entertaining late summer conversation.
Just to kick it off, here is a section of a recent sportswriters poll taken by 24-7 Sports—  I've left out the All-Defense team and focused only on the Offense. You can look at their All-Defense poll results here if you wish.
QB: Carson Wentz (Philadelphia Eagles)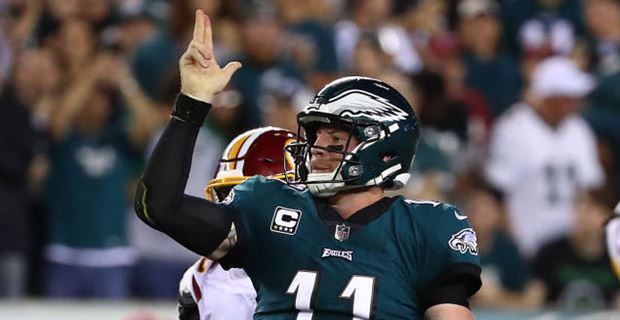 Remember the debate surrounding Carson Wentz and Dak Prescott? Wentz has taken a commanding lead after an amazing sophomore season.
Second Team: Alex Smith (Washington Redskins)
RB: Ezekiel Elliott (Dallas Cowboys)