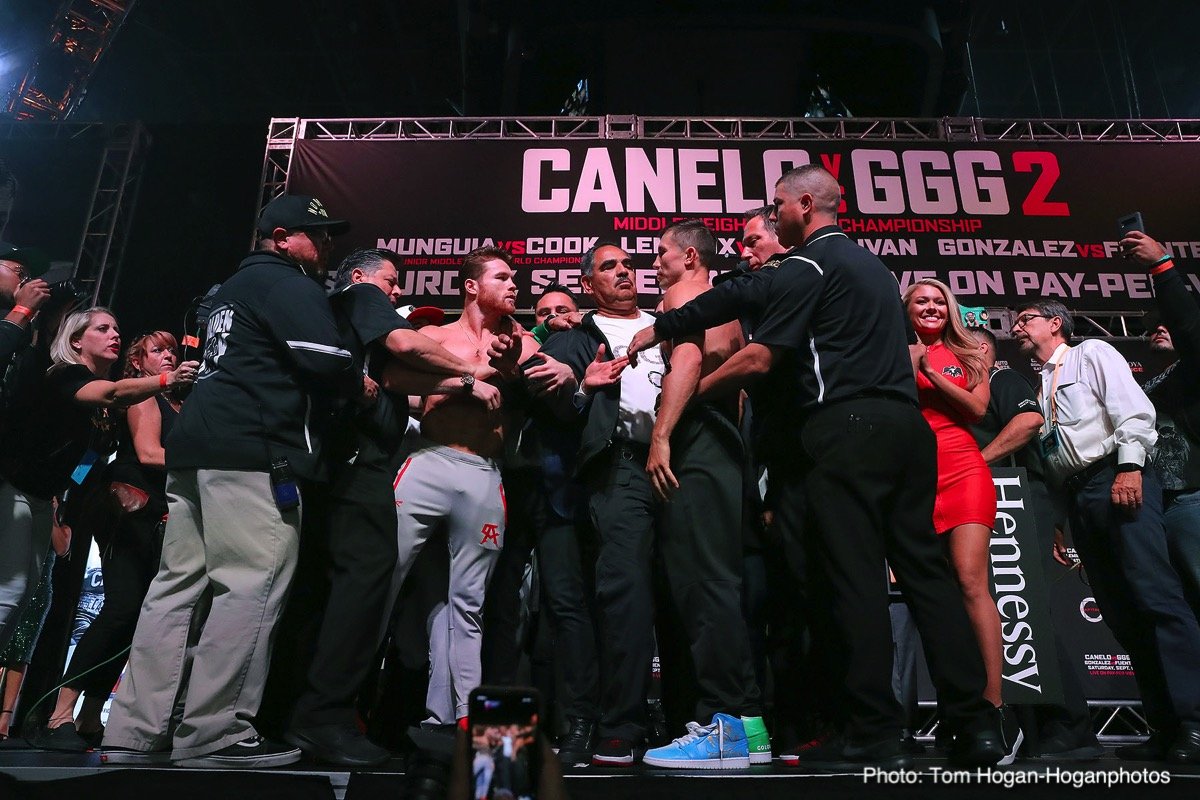 IBO/WBC/WBA Super World Middleweight Championship: Gennady Golovkin (c) (38-0-1) vs. Saul Alvarez (49-1-2)
Nolan Howell: With Golovkin, the footwork and jab will get you where he needs you to be every time and Canelo doesn't really have a style that will keep going and going to keep him active enough and off the ropes long enough to avoid another loss. While Golovkin has seemingly fought off aging and there have been no signs that it will hit him anytime soon, that's always something to be considered against a younger fighter. Still, having fought through and figured out Canelo one time before, this should be Golovkin's fight to lose barring another judging disaster. Gennady Golovkin by unanimous decision.
Luke Irwin: I had GGG winning the first fight and I wouldn't be surprised if he takes this one, but two things make me pick Canelo, here. Firstly, when fights are this tight, I'll go with the underdog because it pays better, and secondly, age comes for every fighter, and it'll hit Gennady, whether it'll be this fight or another one down the road. Alvarez via SD.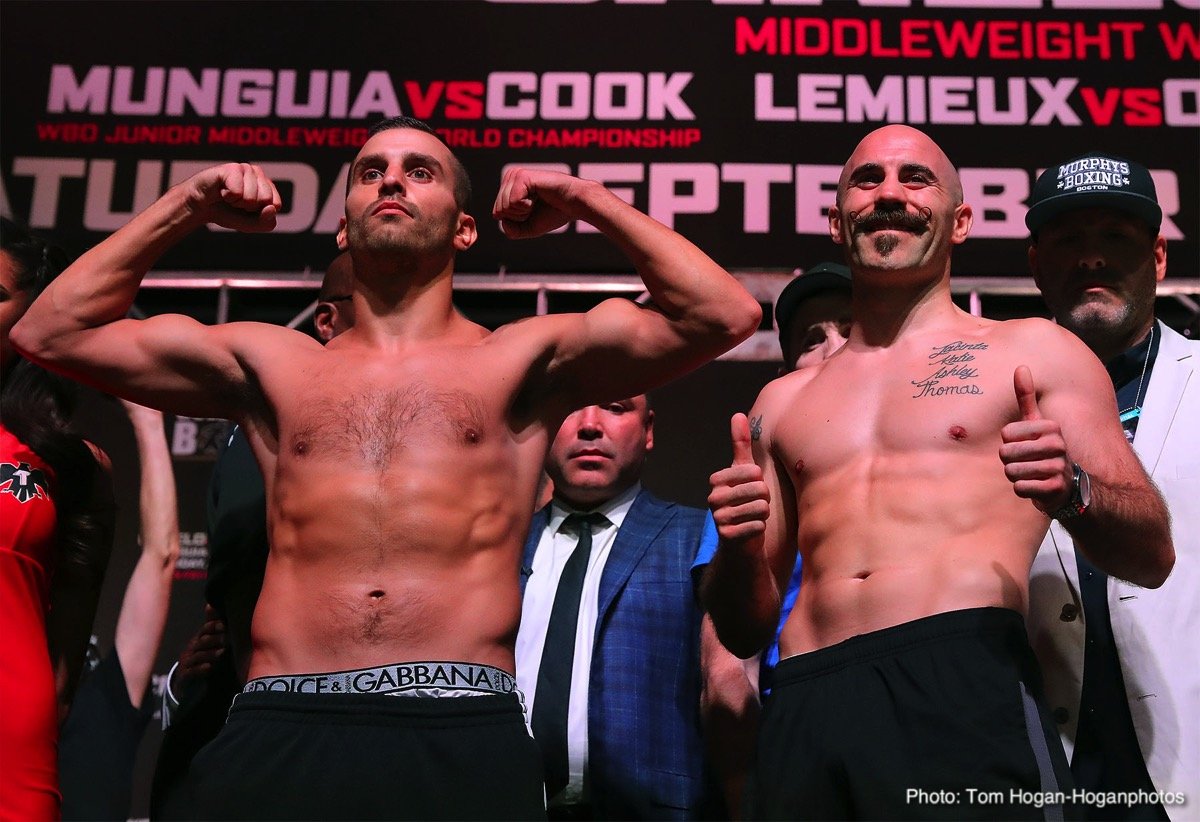 Middleweight Bout: David Lemieux (39-4) vs. Gary O'Sullivan (28-2)
Luke: Lemieux is a fantastic gatekeeper at middleweight, and if it gets into a slugfest, I like his odds. Lemieux via UD.
Nolan: O'Sullivan hasn't really ever struck me as an upper-tier fighter just yet, while Lemieux has faced much tougher competition at a younger age. O'Sullivan will be a tough out though. David Lemieux by unanimous decision.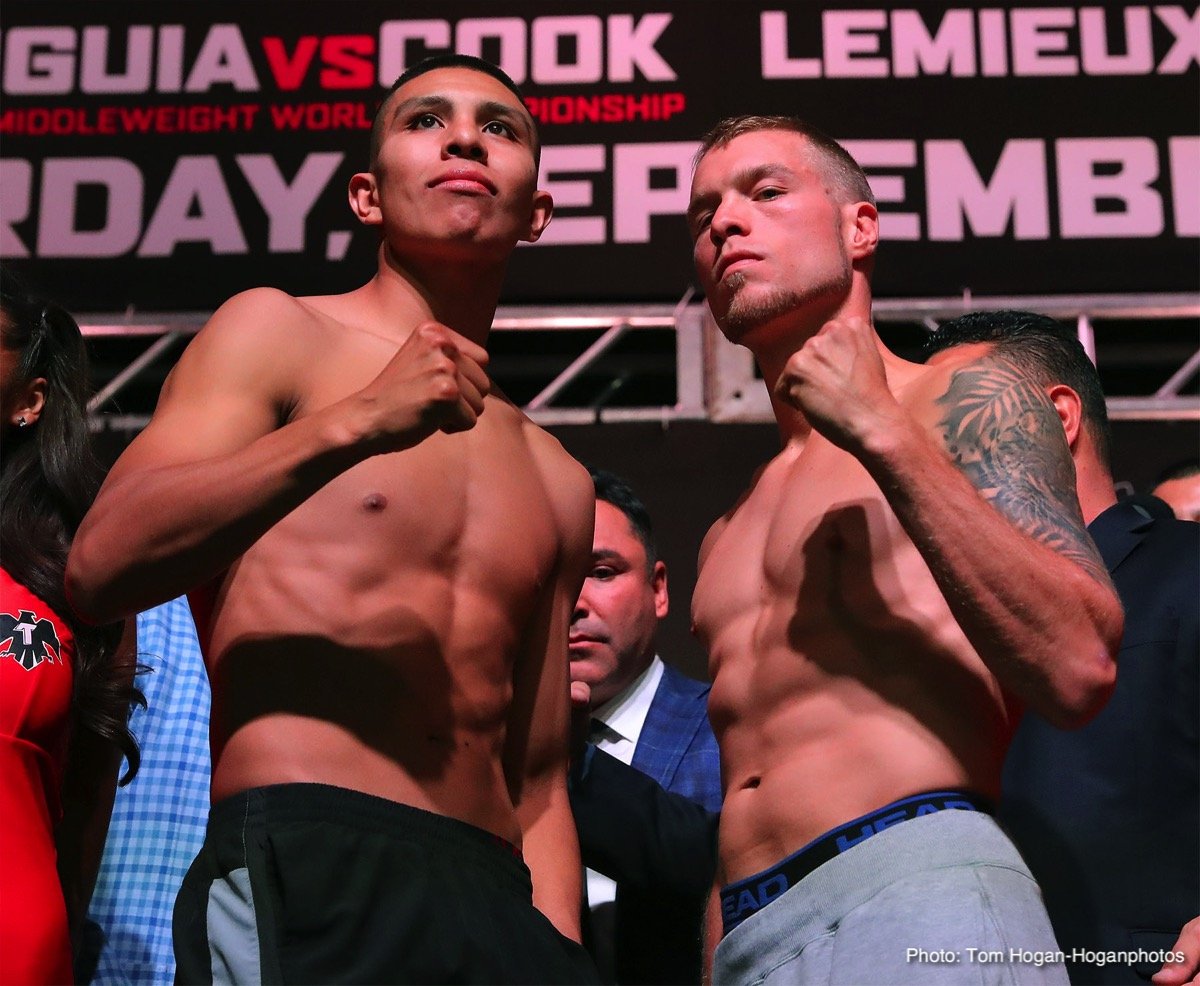 WBO World Junior Middleweight Championship: Jaime Munguia (c) (30-0) vs. Brandon Cook (20-1)
Luke: Cook is a secondary-title hopeful, who's never even fought in the States and only once outside of Canada, a loss. He shouldn't be fighting for a world title on the biggest card of the year. Munguia via R3 KO.
Nolan: After defeating Sadam Ali and Liam Smith, Munguia's taking a bit of a breather competition wise here against Cook. Should be highlight reel material on the undercard though. Jaime Munguia by fifth-round TKO.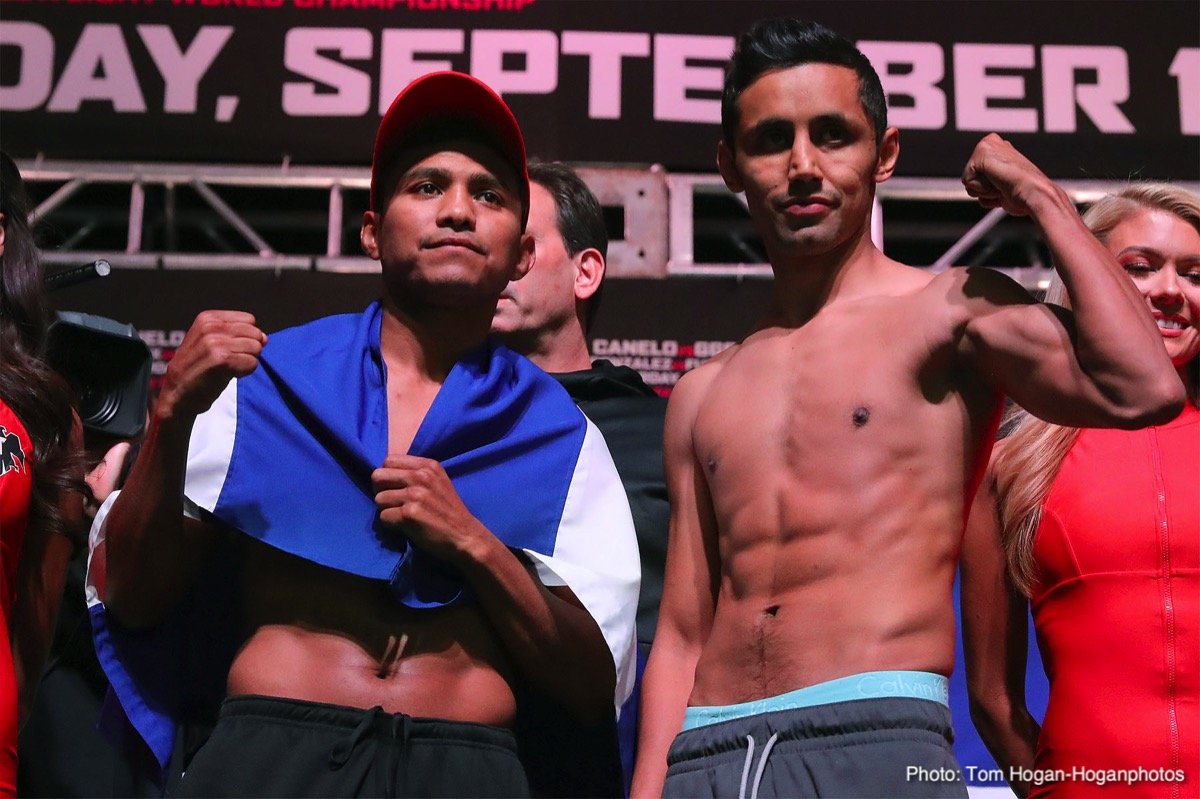 Junior Bantamweight Bout: Moises Fuentes (25-5-1) vs. Roman Gonzalez (46-2)
Luke: Rebound bout for Chocolatito to gain some momentum back. Fuentes is a gamer, but Gonzalez can take him. Gonzalez via UD.
Nolan: The return fight for Chocolatito seems geared to him getting a comeback win, with Fuentes being a good fighter moving up for the showcase which gives puts him at an even bigger disadvantage. Roman "Chocolatito" Gonzalez by seventh-round TKO.