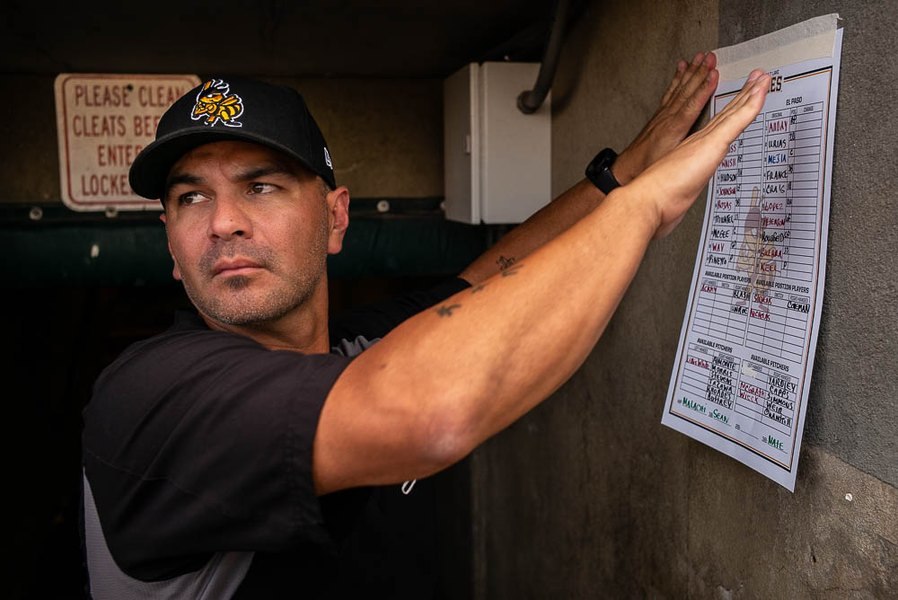 Point/Counterpoint – Handicapping the Next Angels' Manager
By Nate Trop and Glen McKee, Unprofessional Gamblers
For the first time since before I (Glen) started shaving my head, the Angels are looking for a new manager.  That's a long time. Think about it: when Scioscia became manager of the Angels, Bill Clinton was still in office. Y2K was still a thing.  Pamela and Tommy divorced. "South Park: Bigger, Longer, Uncut" was released. You get the picture. Now, the Angels have to find a new manager, and next season I'll finally get my wish of having somebody else to be angry at after the Angels lose.  As I mentioned somewhere on the board earlier, it will probably be somebody I'll have to google as soon as he is announced because I'll have no idea who he is. However, that won't stop Nate and Me from handicapping the odds of who will be at the helm as we head into the second-to-last season of the Pujols decade.  
Eric Chavez: (+250 trips to the DL) Billy Eppler made him a favorite (not the favorite, a favorite) by giving him a big promotion near the end of this season, shortly after it was hinted that Scioscia would be stepping down (aka not getting a contract offer after his current contract expired).  His history with the DL should give him an edge with the Angels, who have more time on the DL than, well, somebody who really likes to keep things on the DL.
Dino Ebel (+200 windmills)  Dino is not a favorite as Eppler has indicated he is looking outside the organization, but we wanted to take a moment to appreciate Ebel's years of fluid arm movements, as it appears he will not be back.  Godspeed, and take care of that rotator cuff.
Josh Paul (+FU Eddings)  There would be some slight irony if Josh was to take the reins.  
Brad Ausmus (-100 mehs)  Possibly the safest choice.  There isn't much exciting about him, and he's named "Brad."  He prefers to go by "B-Rad" because "Brad" is his slave name.  
Mickey Hatcher (+500 false walks)  Don't sleep on the chances of the Joe Biden of Scioscia's coaching teams to take the helm.  Ah, go ahead and sleep. We could all use some more sleep and the jokester supreme won't take over.
"Sike Mcioscia" (+??)  We only have one picture of this mysterious candidate: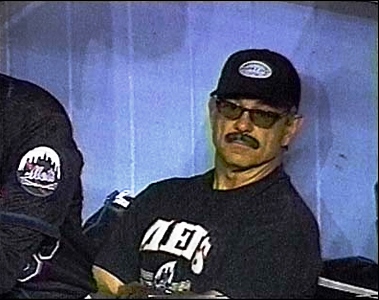 Albert Pujols (+374 GIDPs)  Some people have posited the idea, hopefully jokingly, of Pujols being a player/manager with the overwhelming emphasis on "manager."  To quote George Carlin: "Some people are really fucking stupid." We like Pujols as a person. As a player, well…you know.
Juan Rivera (+50 bat sniffs)  Hey, he needs a job. (Glen) I don't know about you guys, but I sorta miss him.  Maybe we could make him co-manager along with Yunel Escobar. That would be a dugout worth watching.
Erick Aybar (-25 IQ points) His on-the-field career is over, and he would be even better in the dugout that the Rivera/Escobar tandem.  Hide your hotdog buns, we have a manager that will keep things loose and fun!
Joe Espada (+1000 reality) Joe has emerged as the current favorite, which means absolutely nothing.  However, he checks a lot of boxes (which sounds like a crude job description of a gynecologist) (sorry, to the handful of women two women random woman that reads this): outside the organization, comes from a winning team, brown, has a lot of vowels in his name…dude has it all.  
Terry Collins (+100 NOOOOO!) He is available, has Angels connections, and almost certainly would be a trainwreck, which is exactly why he will get the job.
Old Hoss Radbourn (+1 great nicknames) This guy has a great nickname, and whoever runs his Twitter account is brilliant.  He is also dead, but you can't get any worse than Scioscia.
Joe Girardi (+more lasagna) He is italian, a former catcher, and an old school type of manager.  Where have I heard that before? This would probably be my worst nightmare.
Angelswin.com (+162 sick lineups) What could possibly go wrong with the board managing the team?  Man, imagine the fights every single day.
Danny Glover (+1 Tony Danza)  Only mentioned because of the movie I won't name, but imagine him after every loss doing the facepalm and saying "I'm getting too old for this shit."  That would make the losses at least a bit more tolerable.
I'm sure there are more on Eppler's list that we haven't covered, but really…
Read next
Bellator 207: Mitrione vs Bader Results
Bellator 207: Mitrione vs Bader Oct 11th, 2018 Mohegan Sun Arena Uncasville, Connecticut Bellator 207: Mitrione vs Bader Results Main Card (Paramount, DAZN – 9:00...