Welcome everyone from far and near to the very first weekly installment of our Friday Mailbag, where we take your questions and  launch them into the sun answer them earnestly with exactly zero sarcastic intent.
Join us on this journey, won't you?
---
1. Our very first question for this weekly B came from emailer Sean, who fired his question off within about 2 hours of the introductory post going live and for that, we're eternally grateful:
Hi guys,

Longtime reader and big fan. I'm not even kidding; when I first read the article title, I thought you guys were jokingly advertising a Pens-themed mailbag or duffle bag or something to poke fun at them for the number of times they just "mail it in" for regular season games. At any rate, that's what my question pertains to. Do you guys think the Pens taking nights off can be fixed? Because it seems not even Sully can motivate them for "low-stakes" games against mediocre opponents. They seem hard-pressed to "get up" for virtually any game unless it's against a big rival. Don't get me wrong here, I'm not pushing the panic button this early into the season. I'm fully aware they'll more than likely be fine, get into the playoffs, and have a good chance at making a run. But this problem is clearly not going away. It has seemingly been an issue since they won it all in 2016. This year was supposed to be different and they were supposed to be "refreshed" and "hungry" and whatever else…but that game against the Habs was a fish we've seen before, as the great Mike Lange would say.

So can it be fixed? Does it need to be fixed? What do you guys think? Thanks for your time.

-Sean
Generally speaking, we aren't sure how much this actually needs fixed and, if it does, we're not too concerned.  We look at it this way: we all have real life jobs and in our real life jobs, going to work and caring about shit that doesn't matter is hard.  Pointless games against teams like Montreal or Ottawa in October or November aren't ever really going to matter in the grand scheme of things.  Those teams will eventually flame out once December/January/February roll around, making them basically the TPS reports of professional hockey.  Sometimes they get done on tome, sometimes they lead to an emotional breakdown where you embezzle thousands of dollars from your employer.  Even if they weren't forced to take nights off as a function of the calendar (can't play 82 games in 82 days like they tried to make them play last October/November.  It's a logistical nightmare that would kill players from exhaustion, fatigue, or probably dysentary), this is a team that's always been able to turn it on when it actually matters.  We're less concerned about phoning games in early in the season so long as they're able to peak at the right time in the run up to the playoffs as you alluded to.
2. Next, "Zackery" chimes in without an H in his name.
Which fictional hockey player would stand the best chance of filling a spot on the Penguin Roster? I vote Dean Youngblood. Svelte build, quick skates, finish, and can play Center and Wing.
Sackery, it's John Biebe from Mystery, Alaska, which is also the best hockey film.  And if it's not Biebe (because Russell goddamn Crowe), then it's Stevie Weeks, even if he finished early with Birdie's sister.
Why?  Because Biebe had no wheels and with Maatta and Johnson already occupying the "too fucking slow" quota on this team, they can't afford to get slower.
Editor's Note: This brought about a very heated debate here at TPB HQ.  I have not seen Mystery, Alaska yet.  I know, I know.  Bearing that in mind, my money, Xavier LaFlamme from Goon is an obvious choice.  He's a mercurial, enigmatic, speedy and insanely skilled player who, by some people's definition, would be classified as "injury-prone" after his two concussions, making him the perfect player to fit in on Malkin's wing before getting run out of town for being "soft."
3. From emailer honolulupenguinfan, whomst apparently lives in paradise while we're all perpetually getting rained on and shit:
How come if its "The Andy Griffith show" starring Andy Griffith, why is his character name is Andy Taylor?
Is that the whistling show that's also racist?  We're millennials and simply cannot possibly understand exactly what you're taking about.  Why do you drive on a parkway and park in a driveway?  Why was Tim Allen's character in the critically-acclaimed, biographical documentary "Home Improvement" called Tim Taylor?  Just one of life's unsolvable mysteries, we suppose.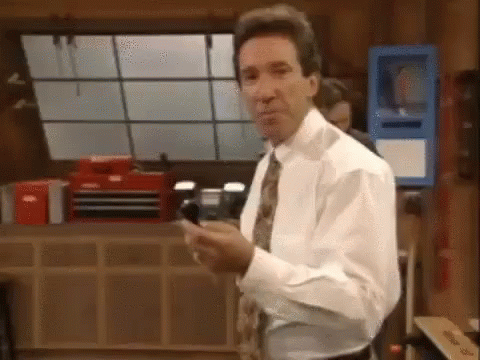 4. From Rad, who had to tweet at us to circumvent our spam filter:
Should pens Trade brassard and Maatta for lundqvist!!!????,,,,,
The only way to really answer this is to give you a peak behind the curtain.
Josh: No.
Rez: Ah, the time honored tradition where Pens fans pretend other teams want Olli Maatta and especially want him more when he's playing like a road cone (Editor's note: Whoa boy!  Insulting road cones like this will not be tolerated!)
Pat: Do you mean Verne Lundqvist? The voice of golf on CBS?
G: Yeah.  Give me Verne all day.  I'll trade every pick for the next 3 years for Verne.
Josh: Oh fuck we're talking about Verne? Then definitely yes.
5. From VoltronBeatsPowerRangers:
Would you like to Party Hard? Or Party on 5th Ave? Or party on 5th Ave…Hard?
This shit is deep.  But to answer your question: yes, yes, and also yes.
6. From Andrew:
Will Matt Murray ever play in 50+ games? Discuss
He's played in 113 games, which, based on what we know about Normal Numbers, 113 is greater than 50.
If we're talking about singular season appearances, it's tough to say.  You can't predict player longevity in any given season, either, especially considering the fluky nature of some of his injuries (like breaking his hand on the World Cup of Hockey) or just injuries in general (concussions, for instance).  The official stance of this blog is that Matt Murray is good and we don't like good players getting hurt because then it means they can't play and be good.  Should Matt Murray play more games?  Yes.  Is it his fault he's not?  No.
We figure a range of 50-60 games is probably a nice little area for him to find himself in.  It has nothing to do with injury or injury-prohibition and everything to do with not playing the wheels off your goaltenders.  The most recent example is Cam Talbot in 2016-17. In his second year in Edmonton, the Oilers played him and started him in 73 (!!!!!) games, where he posted a .919 SV% and 7 shutouts in the regular season (with an average of 29 shots against per game) on top of another 13 starts in the playoffs (.924 SV% with 2 shutouts, just under 34 shots against per game).  That's a lot of action.  Unsurprisingly, both he and the Oilers came crashing back down to Earth last year, where they still started him 67 games, averaging about 30 shots against per game, garnering a .908 SV% and just 1 shutout.  You can probably make the case of exhaustion for Talbot there (or the Oilers being shit…or both!), but there's probably something to be said about not riding your starter to death if you can avoid it and, for the time being and over the next few years, the Penguins can probably get away with not burying him in more than 60 starts to prolong his career to give the Pens a fighting chance when the likes of Crosby, Malkin, Phil! and Letang ride off into the sunset.
So, to answer your question: Probably.
---
Tune in next week for more Mailbag hijinks and as always, either tweet them at us (@pensblog, @G_off817, or @SynonymForWet) or email us at tpb.mailbag@gmail.com!