If the Penguins ever needed a game to show the rest of the league exactly how devastating they are in transition and on the counter, they need only show replays of 6 of the 9 (nice) goals from last night.
Frankly, we all knew the Peng were capable of stringing together a 60 minute game where they beat the fucking wheels off some poor Canadian team, but we all probably expected it to come against some scrub team like Toronto or Edmonton, not Calgary.
Diving down into it, the Pens were a lot better last night than maybe they have been all season, save for that Toronto game, in limiting great looks.  While they still gave up 38 shots on goal (largely due to scoring effects), they prevented the Flames from getting looks in front of Matt Murray.
The less-distinct nature of the high danger blob above is indicative of that.  In fact, Matt Murray, at 5v5 last night, saw just 4 high danger shots against, a huge difference from the 13 he faced against Edmonton.  They call this progress.
That defending- keeping the Flames to the outside/low/mid-danger areas- allowed the Pens the freedom to stretch the Flames and burn them with their speed and transition play.
Plus, it never doesn't suck to mushroom stamp James Neal either, right?
---
LINEUP
No Sprong in the lineup and the absence of a real 3rd line center on the Flames meant Brassard was re-elevated back to Crosby's wing, allowing Grant to slot into his natural center role on the 3rd line.  Hornqvist, who has gotten that 4th line to show signs of life when Sprong has been stapled to the bench, set up shop down there, while Ruhwedel came into the lineup for Riikola, despite Johnson being on ice for 5 goals against in Edmonton (more on that way down below).
GOALS
PIT – 1st Pd./4:23 – Crosby; A: Letang, Brassard – 1-0
As mentioned above, Calgary really didn't have too many clean, 10-bell looks.  But when they did come knocking, Matt The Murray had the answers.  And early in the opening frame, he was called to action as the Pens got caught running around their own zone, leaving Neal all alone on the back post to take a pass through the seam and have a yawning goal looking right at his cold, dead eyes.  He couldn't/wouldn't one time it, settling it down long enough to allow Murr to launch himself over to rob the former Penguin of his standard goal against the Pens.
Neal didn't open up the scoring, presumably because PaulMart didn't make him scrambled eggs or some shit, so naturally Crosby would.
With Guentzel collecting the puck in his own zone and Calgary having 3 forwards committed down low, Bake was free to move it out of the zone to Brassard at the blue line.  Letang came screaming up the middle, seeing his chance to release and join the transition.  He drove right at the heart of the Flames D, committing both defenders to him before slipping a backhand feed to 87 in support.  Crosby drove wide, didn't have a whole lot of space to work with as Smith sealed off his post, but that doesn't mean shit to a Crosby.
Floodgates: Open.  To elevate the puck from that tight in, on the backhand, and still go short side?  Get the fuck outta here.
PIT – 1st Pd./14:19 – PPG – Hornqvist; A: Crosby, Malkin – 2-0
At the 13:07 mark of the period, Mark Jankowski, who is apparently not Stevie Janowski, found himself in the box for hooking up Oleksiak to give the Pens their first of 2 powerplays on the night.
Phil! led the charge in getting back into the zone at the halfway point of the PP, burrowing down low before giving and going with 87.  Phil! circled back out from below the goal line, opening up a lane in the PK box to zip a pass cross-ice to Gene.  Frolik started heading that way, but peeled off to take away the pass to Letang at the point.  Malkin was cool with that, instead whipping a wrister towards the net where Hornqvist and Crosby were posted up waving at it, connecting with Hornqvist's big dick playa shaft and hitting the back of the net.
PIT – 1st Pd./19:08 – Rust; A: Simon, Oleksiak – 3-0
By the time the first 19 minutes of the game had been played, the rout was about to be on.  Once again, the Pens were able to collect the puck in their own zone through Maatta and hit the Flames in transition.  Maatta's deference to Oleksiak in their own zone started it all off, shifting the Flames over to the right side of the ice.  With all 3 forwards pinching over, Oleksiak picked his head up and hit Dom Simon circling back to the blueline with speed, beating the 3rd forward and marching in on a 3v2.  By driving wide on Hanifin, it created a mini 2v1 situation for Hamonic to handle as Rust came through the middle.  Hanifin's gap, coupled with Simon slowing up just enough, gave Dom the passing lane to hit Rust for the shot-rebound-goal.
PIT – 2nd Pd./1:17 – Phil!; A: Malkin, Brassard – 4-0
And if scoring a goal with under a minute to play wasn't enough to extinguish the Flames, a goal just over a minute into the 2nd would be.  Again, coming in transition, the Pens were able to stifle Calgary before Brassard collected a touch pass, gained center red and dumped it into an area where only Malkin was going to be able to get it, beating Brodie and circling the wagons to find Phil! jumping off the wall and into the faceoff circle for a shot.  With Stone tied up with Hagelin jumping in off the bench and crashing the net, Phil! two stepped his way to collect his own rebound and bury a 4th by Smith.
PIT – 2nd Pd./6:28 – Hornqvist; A: Sheahan, Dumoulin – 5-0
Then, just over 5 minutes later, the Pens would leave no doubt.  On a dump in, Letang and Cullen did Dumoulin some favors by running a little interference on Bennett and Janowski, allowing Dumo to collect the loose puck and move it back north without getting smashed by a forecheck.  Sheahan was the recipient and with Calgary having overloaded that side of the zone, Sheahan was able to get a little touch pass of his own around the pinching D to a supporting Hornqvist to streak in on a long 2v1 with Cullen.
Big Dick Playa swinging down below his knees looked off Cullen and caught Smith cheating a bit, wiring his wrister through Smith (who got a big piece of it).  Soft goal from a soft goalie.
PIT – 2nd Pd./9:19 – Phil!; A: Letang, Rust – 6-0
And under 3 minutes later, Smith's night would end.  Following the Flames 2nd of 3 PP opportunities on the night, which saw Phil! in the box for slashing Rasmus Andersson, and the Pens PK doing its job, they were able to catch the Flames with a brutal counter as Phil! was released from the sin bin.  Murr made the save on the last shot on the PP, directing it to the corner and up to the half wall.  Rust put on his work boots to get over and force a turnover.  Cannot stress enough how elite of a pass it was from Letang to have the precision and wherewithal to hit Phil! streaking out of the box with a picture perfect pass to spring him on a breakaway, leaving Mike Smith (not that one) with no chance at all.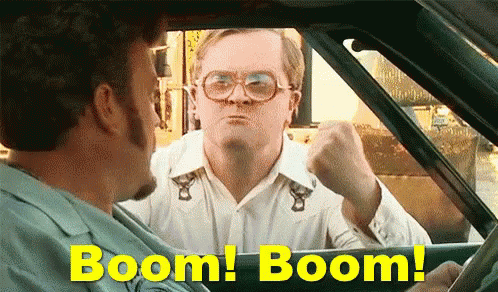 PIT – 2nd Pd./19:39 – PPG – Johnson; A: Brassard, Maatta – 7-0
Over the next 10 minutes, the Pens were very welcoming in easing David Rittich into the game until Stone went off for tripping Derek Grant late in the period.  As the penalty started to tick down into the dying embers seconds and the Pens 2nd PP unit on the ice working some magic, Johnson and Simon combined on the far wall to open up some space to work.  Simon, instead of just throwing it down low, showed some finesse in pulling out of the faceoff circle and moving it to Maatta at the point.  Maatta looked primed to tee one up and let it rip, pulling the 2 PK forwards out towards him in shot block mode.  Freezing them, he fed Brassers to do the exact same thing, selling shot hard as he walked in from the top of the circle.  Brodie bought what he was selling, opening up a huge lane for him to hit Johnson on the far side again, giving him all damn day to dust it off, grip it and rip it.
First goal as a Penguin for Coach Steve Johnson
Someone will surely post a grainy screenshot picture of their TV taken with a Motorola Razr at some point today of this exact image in an effort to say that Jack Johnson is Actually Good instead of just admitting that he/she showed his/her whole ass regarding JJ since June.
PIT – 3rd Pd./13:55 – Guentzel; A: Crosby – 8-0
As the Pens started to settle down and try to coast through the final 20 minutes, they started to give up a few more chances (12 scoring chances in total at 5v5 in the third, 4 fewer than the first 40 minutes combined).
That brings our story back to Matt The Murray, showing back up to deny Sam Bennett on a breakaway just under 10 minutes into the period to try to preserve his shutout after Coach Steve was unable and unwilling to hold the puck in at the blue line.
Nevertheless, the Pens persisted and about 4+ minutes later, they hit 8.  Led on a rush by Kris The Tang, he was surrounded on his own by 4 Flames players.  Stopping up and turning back towards the point, his attempt to move it to the corner to Rust failed, but only as far as the Flames clearing attempt being held in at the point by Crosby.  At this point, Guentzel was in the zone and sneaking behind the entire Flames team as they watched Crosby at the point.  Still not sure if Sid was looking for Guentzel here or just trying to get it to the net (maybe both!), but it was Bake that he found reaching for the puck, one-handedly backhandedly tipping the puck over Rittich's glove.
Backhand nastiness must be sexually transmitted because holy shit.
CGY – 3rd Pd./18:00 – Neal; A: Monahan, Dube – 8-1
However, after 58 minutes of shutout hockey, the Flames were able to break the bagel with 2 minutes to play.  This time, the Pens got a taste of their own transitional medicine with Hanifin hitting Dube with a stretch pass.
Dube, not doobie, felt Ruhwedel pinching and redirected the pass over to Monahan in the middle of the ice.  Ruhwedel recovered because he's not a literal iceberg on the ice, maintaining decent position as Monahan came in on Johnson with Neal jumping off the bench.  Johnson's gap was, in a word, pissfuckingpoor, giving Monahan all the time and space in the world to feed Neal despite Neal eating alone.  The pass was a little behind him, but Neal was able to dig it out with the sand wedge, throwing off Murray's timing and tracking as the dinker looped in over him.  What are you gonna do?
PIT – 3rd Pd./18:34 – Cullen; A: Simon – 9-1
Not to be outdone, the Pens extended their lead back to 8 just 34 seconds later.
If you want to know why Dom Simon sticks in the lineup over, say, Daniel Sprong, this is probably a microcosm of that.  Up 7 with 90 seconds left, Simon keeps working his dick off, bodying up on Mark Giordano (a top probably 10 d-man in the league for those keeping score at home), stealing the puck and hitting Dad for the one-timer as he joined in to the fun.  No chance for Rittich on the bomb.
Game.
NOTES
Lord Crosby has risen.  Another 3 points and now has 3 goals in 2 games.  The chances were never going away, but now the goals are there, bringing him to 3-7-10 on the year.  Look out, Auston.  He's coming.
Can't stress it enough, but the Pens transition game last night was dong on titties.  Calgary just couldn't hang.
Just a cool 38 saves again for Matt Murray.  Not a big deal to him.
Kris Letang is kinda dope and this article about him and Paul Coffey is worth your time and consideration.
Jack Johnson was on the ice for another goal against last night, bringing his total to 6 in the last two games.  There's no secrets here that I wasn't a fan of the signing at the time and still aren't and will never be.  He sucks.  But here's the thing (and this is not a defense of keeping him in the lineup, but some spit-balling and perspective as to why he'll likely remain in the lineup, and why it's important not to get too jammed up about Riikola coming out of the lineup in the 8th game of the season and not Johnson.  Optically, it'd be a bad, bad look.  GMJR, rightly or wrongly, went out and got this piece that he thought would make the team better, much like he did with Reaves last season.  It's the job of the coach to try to make that work and to expend his resources trying new and different things to try to make it work.  Again, he did the same thing with Reaves last season.  Sitting the only real free agent signing GMJR made this offseason 8 games into the year quite simply is not a good look.  It's not a good look for HCMS.  It's not a good look for GMJR.  It's not a good look for Jack Johnson.  That's why you'll likely see him continue to get game action.  Because at the end of the day, HCMS is still trying to figure out what he has in this team just as many of us still are too.  He's still trying to find his optimal lineup and it isn't until HCMS exhausts all of his options that he'll get to that point.  It's the same as him trying different things on Crosby/Guentzel's wing.  He's still figuring out who to pair JJ with and how to deploy him to get the best out of him (and the rest of his players), and last night, Johnson started 5 shifts in the neutral zone to try to mitigate how much he started in the D-zone (that's a good first step).  When December/January/February hit, he'll know what he has as he always does and that may or may not mean Jack Johnson remains in the lineup.  Let's all agree to collectively pump the brakes on calling for him to be sat, even if he does continually and perpetually suck ass.
With that win, both Sullivan and Rutherford move into 3rd all time in their respective positions among the franchise best.  Seems good.
The Canadian road trip wraps up Saturday night as the Pens travel to Vancouver for a late one on the east coast.  Do it.