Penguins @ Capitals
Capital One Arena – Washington, DC
7:30PM Eastern – NBCSN
The Penguins look to break out of their funk as they travel to an all too familiar foe's barn in the nation's capitol for a post-Election Day showdown with Alexander Ovechkin and the defending Cup Champion Washington Capitals.
Last time against the Capitals: Penguins outlast Capitals 7-6
The Penguins have dropped 4 consecutive tilts, most recently a disappointing 5-1 stumble against the New Jersey Devils at home on Monday evening that saw cancer survivor Brian Boyle celebrate his first career hat trick in style on Hockey Fights Cancer night at PPG.
Good for him. Bad for the Pens, who just can't seem to put the right combination of players together to spark their offense. The Penguins have managed just 1 goal in their past two games and 1 points in their past 4 games.
The Penguins made some roster shuffles in hopes of addressing their scoring woes, sending Derek Grant back to Wilkes Barre and recalling Garrett Wilson and Zach Aston-Reese. ZAR makes his return to NHL ice against the team where he played his last NHL game before Tom Wilson put him in a feeding tube for a few weeks. Perhaps not at all coincidentally, Wilson won't be playing tonight as he continues to serve his suspension for being a general shitlord.
The Penguins shook up their lines beyond the one-to-one sub-out of ZAR for Grant, as well as adjusting their power play configurations.
DeSmith will mind the net for the Penguins this evening.
Simon – Crosby – Rust
Hagelin – Malkin – Hornqvist
Guentzel – Sheahan – Kessel
Aston-Reese – Cullen – Sprong
Johnson – Letang
Dumoulin – Riikola
Oleksiak – Maatta
DeSmith
The Capitals will host a ceremony pregame for Nicklas Backstrom, who recorded his 600th career assist (along with 3 more which by the laws of mathematics is equivalent to very large values of 603), good for 4th all-time among active NHL players.
We know it's in vogue to hate the Caps, but what a fucking player.
For all the tales of the Penguins' rough start and recent cold streak, the Capitals have had an Ovi-sized hangover from the Cup as well, and even after having to kick the Cup out of bed, the smell of ugly is all over them as well… they've got an identical 6-4-3 record across their first 13 games, actually allowing MOAR GOALZ than the Penguins across that span.
Next thing you Murray haters are going to tell us, Holtby sucks too. Then again, Holtby was a backup goaltender in the Stanley Cup Playoffs last year.
Ovechkin – Kuznetsov – Jaskin
Stephenson – Backstrom – Oshie
Burakovsky – Eller – Connolly
Vrana – Boyd – Smith-Pelly
Orlov – Niskanen
Kempny – Carlson
Djoos – Bowey
Filibuster the Capitals.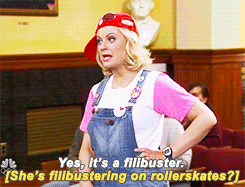 Go Pens.