The current state of the Pittsburgh Penguins is causing great concern among the local riff raff.  Just 17 games into the season, the Penguins sit dead last in the Eastern Conference with 17 points.  They're 1-6-1 in their last 8 games and have been nothing short of assblood on home ice, a place that has traditionally been a fortress for the Peng, as they've gone 3-5-1 at PPG this season.  Last season, they went 30-9-2 and the year before, 31-6-4.  We're just over a month into the season and they have nearly as many losses already on home ice as they've had in each of the last two seasons.  That sucks ass.
However…
As it stands today, November 16th, 2018, only 7 points separate 1st place Columbus and last place Penguins in the Metro.  The Pens have played 2 fewer games than the Jackets and Rangers, the latter of which sit in 3rd in the Metro on 20 points.  For some additional perspective:
Reminder: The Penguins overcame and made the playoffs last season.  Few remember this.
So while the Peng have been less than good for big portions of this season, they're still right in the thick of things, far from cooked, and very far from being the Dan Bylsma Penguins.
They're not without their flaws.  Their inability to keep teams from scoring goals and their lack of scoring from lines not centered by Sidney Crosby or Evgeni Malkin are very well documented and very glaring issues, some of which may be fixed with healthy Derick Brassards and Justin Schultzes.
Some of them may be fixed with a big dick energy promise from the big dick playa, too.
If things go according to plan, the entire city of Ottawa may not be standing when these guys are done with it.  Literally no envy can be thrown on the Ottawa Senators.  It may be a bloodbath.
---
LINEUP
With Crosby out of the lineup with an undisclosed, not-a-concussion upper body injury, Derek Grant was recalled to fill the void between Rust and Simon.  Tanner Pearson made his Penguanos debut, directly inserting into the lineup where Hags left off on Malkin's left flank.  D pairings stayed the same as they were in Jersey, this time in front of Matt The Murr on Mario Lemieux Foundation Night.
first period
Just 7:04 into the game, the ruts to the penalty box started getting cut as the Pens went to the man-advantage when Kucherov went off for tripping Oleksiak.  Crosby's omission from the lineup meant Guentzel took his spot on PP1.  That top unit was buzzing and had it not been for an unrealistic save out of Ryan McDonagh, the Pens open the scoring on this first chance.
But 21 seconds after they killed off the Kucherov minor, the Bolts were shorthanded again as Stamkos was caught for hooking up Garrett Wilson.
The Pens were not to be stifled this time.
After lugging the puck back into the zone and getting set up, Phil!, Letang, and Gene worked the top of the umbrella, moving the puck to move the penalty killers and open up a lane.  Tampa was so compact in trying to keep both Letang and Malkin from firing a point shot in that when Letang worked it over to Phil!, he had the time and space to walk in and fire one on net.  Kessel's threat of a shot and Guentzel finding space in the slot meant no one was in front tying up Hornqvist, who was free to peel out to the side of Domingue and play a little Just The Tip on the Kessel snapper.
PIT – 1st Pd./10:33 – PPG – Hornqvist; A: Phil!, Letang – 1-0
Shortly after the goal, Matt Murray was called to action for the first real time in the game, absolutely robbing Kucherov with a flashy glove save that was missing just one thing: a smile at the end.  Nobody blames him for this loss if he just smiles there.
Penalty Fest, a Warped Tour Production, continued right after as Oleksiak and Paquette got into it, getting matching roughing minors to give us a little 4v4 hockey.  Nine seconds into that, Sergachev joined Paquette in the box for throwing the puck over the glass.  As the Pens got going a minute into their 4v3, Callahan got his stick up high on Letang, causing 58 to lose his shit and take  a matching high-sticking penalty.
So the 4v3 would continue without the quarterback.  Tampa shut shit down for most of the penalty, but following a clearance and Phil! retrieving and entering the zone, Tampa would give up their 2nd goal of the game.
First off, this zone entry is dope.  There's always going to be a lot of space when so many players are off the ice, but just take a look at how Maatta runs interference so Phil! can cleanly get in.  The way the Bolts have the triangle set up at the blue line makes it tough for Phil! to do anything other than just dump and chase.  Maatta sees this and takes away Cirelli at the top of the triangle by just being an option for Phil! to pass to.  As soon as it's realized Maatta isn't getting the puck, it's too little too late and Phil! is in the zone.
He sucks two guys over to him, opening up the space to feed it back towards Maatta and Malkin and allows the Pens to get set up.
Once they do, they get the Bolts chasing.  Hornqvist is eventually able to take a short pass from 71 and drive straight to the net, trying to punch the puck to the moon and beat Domingue.  Malkin jumps in, getting a shot of his own before hitting Phil! all alone in the high slot to quickly rip one off Girardi's stick and in behind Domingue.
PIT – 1st Pd./13:49 – PPG – Phil!; A: Malkin, Hornqvist – 2-0
But that's the last real high Point.  Because with 22.1 seconds left, Phil! got called for slashing Killorn and as the Pens were looking to try to get possession and get the whistle, Malkin got hit for tripping Cernak to give the Bolts a full 2 minutes on a 5v3.  Ten seconds into the PP, Cullen got rung up for tripping JT Miller as he tried to prevent the Pittsburgh native from shooting.
Off the ensuing faceoff, Murr made a big stop off the shaft off his stick from a Kucherov howitzer, but Johnson (not that one) was first to react (obviously not that one), latching onto the puck as it rimmed around the boards.  He took Sheahan out of the play with a quick reverse backhander back down the wall to Brayden Point to Kessel Walk in and absolutely snipe Murr.
TBL – 1st Pd./19:57 – PPG – Point; A: Johnson (not that one), Kucherov – 2-1
Literally the only place he could hit the back of the net was putting it in the part of the net where the upright and crossbar meet.  You could put 8 goalies in net and they won't stop that.  What a shot.
Second period
By scoring so quickly and with the stacked penalties, the Bolts were always going to open the 2nd with a fresh sheet of ice o play 5v3 hockey.  They also sent 5 forwards out for the 2-man advantage to start the period because they have an embarrassment of riches and can do that shit.
Those riches ran a perfect 5v3, too.  Stamkos, from the center point, and Johnson (not that one) as the puck carrier/rover wasted no time pinching down low to the top of the faceoff dots, which is exactly what you want to do on a 5v3: get as close to the goal as possible with as many of your players and shrink the size of the PK structure so you can bomb shots from close range.
As they quickly moved the puck around and as Stamkos crept in from the center point, Kucherov put a pass on a platter for Stammer to hammer, freezing the Pens.  With Wilson jumping over to try to get in the shooting lane, Sheahan already in position to block it, and Murr set for the shot, all Stamkos had left to do was slip it back down to Point on the other side of the net to bury it behind a helpless Murray, who still nearly got over quick enough to make the save.  Nothing he can do there, either.
TBL – 2nd Pd./0:41 – PPG – Point; A: Stamkos, Kucherov – 2-2
Then, with only Matt Cullen left in the box and a 5v4 PP for the Bolts to work with, their top unit kept their knife to the Pens throat.  Again, it was quick passing from Tampa that, this time, spread the Pens penalty killers out.  They got to chasing the puck, trying to shadow Kucherov on one half wall and Stamkos on the other.
Dumo had the honors of trying to keep Kucherov from shooting, which he did, but as he pulled himself out to do so, it opened up JT Miller moving out from the net front area to make himself available for Kuch, taking the pass and quickly hitting Point in the soft area between the hash marks to rifle one by Murr.  Again, what can Murray do there besides hope Point misfires?
TBL – 2nd Pd./1:28 – PPG – Point; A: Miller, Kucherov – 3-2
Three goals in a total of 91 seconds for Point.  That's neat and totally normal.
But just 3 minutes later, the Pens were back level at 3.  Prior to this, both teams had some issues keeping hold of the puck, playing a little neutral zone tennis before a Murphy Dump was collected by Dumo and eventually kicked out to Pearson circling down to get the rush started.
Hornqvist did what he do, dumping it in and chasing after it with ferocity.  Bearing down on Domingue, he forced the netminder to piss the puck away to Geno jumping in.  Get it to the net and good things happen and that's exactly what 71 did for Hornqvist to fish it out and bang it home.
PIT – 2nd Pd./4:29 – Hornqvist; A: Malkin – 3-3
Two minutes later, though, the Pens found themselves shorthanded once again.  This time, it was Garrett Wilson going off for interfering with Domingue as their skates got tied up together.  Wilson was trying to get out of the way, but thems the breaks.
Just over a minute into the PP, the Bolts second unit struck Pittsburgh gold as the Pens overloaded on Erne and Killorn when the former pinned the puck to the wall with Dumo on top of him.  ZAR and Letang jumped in to try to dig it out, but it was Killorn who came away with it and worked it up high to Sergachev at the point.  As Cullen and ZAR scrambled to try to get back in position and prevent a pass to Johnson (not that one) on the other half wall, Sergachev took the puck to the center point, putting all of the focus on him and away from both TJ and Gourde, reversing the play back to Gourde for a one-timer that could not have been placed any more perfectly, off the post and in.  Murr was square to it, but those one-timers that go to the side of the net where you just came from are always so damn hard to stop.
TBL – 2nd Pd./7:56 – PPG – Gourde; A: Sergachev, Killorn – 4-3
Malkin then got called for another penalty a little over 3 minutes later, but the Pens were able to finally get their first killed penalty of the night before going back to the powerplay themselves a little over a minute after the kill with 5:27 to play, which was also killed off.  Just as Mathieu Joseph was released from the box, he got boarded by Oleksiak to the box with 3:08 left to play to set the stage for the Pens to get their 2nd kill of the night, largely because Kris Letang is superhuman.
You hear all the time about how lethal the Lightning powerplay is, but seeing how clinical they are at moving the puck first hand is insane.  That's what happens when you have that dual shooting threat on both half-walls.
THIRD PERIOD
On positive takeaway is that the Pens didn't take a penalty in the third period until there were 7 seconds left on the clock.  Another takeaway was ZAR making Norris Trophy Winner Victor Hedman look like Not Norris Trophy Winner Josef Melichar, taking a breakout pass from Ruhwedel, chipping it by Hedman and burning in on a breakaway.
One negative takeaway is that ZAR did the hard part, but couldn't beat Domingue.  Kudos to Joseph on getting back to prevent ZAR from going to the backhand.
With about 2 minutes left, Murr was removed for the extra skater, but the Pens weren't able to find the equalizer and that was that.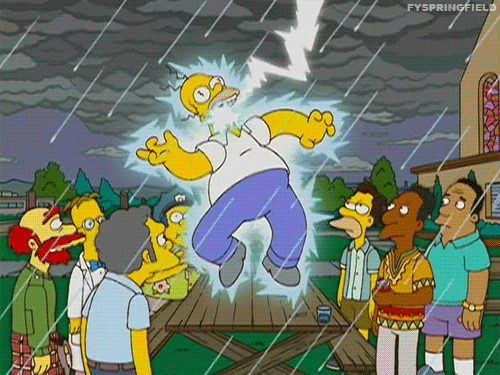 Game.
NOTES
In 42:40 of 5v5 time, Matt Murray was very good.  He faced 17 shots, stopping all 17.  Six of those came from the high danger area, just 2 were mid-danger shots, and 8 were low danger, while one came from a rebound. As usual, people will do anything to lay the 4 powerplay goals at the feet of Matt Murray instead of the bullshit, bad penalties and worse penalty killing, but to them:

Tanner Pearson's first game as a Penguin wasn't bad.  In 13:43 of ice time (1:38 on the PP), he had himself a hit and was on the ice, taking a body away for Hornqvist to cash in on his 2nd goal.  He was effective playing with Malkin and Hornqvist and in 11:34 of 5v5 TOI, he was on the ice for a 58.33% share of shot attempts, 66.67% share of unblocked attempts, 62.5% share of shots on goal, and 60% share of scoring chances.  Once he settles in and gets acclimated with the system and coaching staff, he's gonna make everyone forget about Hagelin and his dreaminess.
Kris Letang is so goddamn good.  It felt like he was everywhere last night and a goal would've brought the house down.  But again, he's no miracle worker.  In 11:22 of his 5v5 time (15:07 in total), he and Johnson (yes, that one) were on the ice for a 30.77% share of shot attempts (4 for, 9 against).  In the 3+ minutes away from him, admittedly a very short period of time, Letang had a 75% share of attempts (3-1).  The fact that Letang was basically more effective in 8+ fewer minutes of ice time away from JJ73 than he was in 11+ with him with just 1 fewer shot attempt for and 1 more scoring chance for speaks volumes.
You can make the case that at 5v5, the Pens were the better team.  Via Corsica, the Pens led the Bolts 2.71 to 2.38 in expected goals at all strengths and 1.67-1.12 at 5v5.  Via Natural Stat Trick, the Pens controlled the shot attempt share in the 1st and 3rd, but Tampa's edge in the 2nd brought us to an even 33-33 split.  Otherwise, the Pens had an edge 25-22 in unblocked shot attempts, 19-17 in shots on goal, 15-12 in scoring chances, and 8-7 in high danger chances on top of the 1-0 5v5 goals for difference.  Hornqvist led the way with Rust and Guentzel with 3 5v5 shots on goal, but no one on the team attempted more shots (5) than Hornqvist.
The Swedish warrior called it.  Saturday- look the fuck out, Ottawa.  LGP.