CANADIAN TIRE CENTRE – OTTAWA, CANADA
7:00 PM EST. AT&T SPORTSNET
Welcome back to weekend gameday. The place where the Pens come to try and bounce back from frustrating losses against shitty teams.
The Pens tried sorta against Tampa but came up short again. Frustrations are mounting, they traded Carl, Sid is out with some mysterious injury. Shit is not going to plan so far this season.
There is a path here, however to put a little run together heading into Thanksgiving by beating a bad Ottawa team, a bad Buffalo team (the only kind of Buffalo team actually), and then a home game against Dallas before Turkey day.
Tonight will be easier said than done though. The trap will be out in full force because that's literally all Gee knows. Pens need some early goals to settle in. Fall behind and the panic button is sitting right there.
Pens are going to start something tonight. This team is on the brink of being healthy and dangerous as hell. Bring that shit to Ottawa boys.
Lines: Brassard is taking morning skate. He will be a game time decision. My game time decision is from an IPA variety pack.
Here's how the Pens rolled vs Tampa. Murr back in the cage again tonight.
Sens:
Boedker – Duchene – Batherson
Tkachuk – White – Stone
Dzingel – Tierney – Ryan
Paajarvi – Smith – Pyatt
Chabot – DeMelo
Lajoie – Ceci
Borowiecki – Wideman
I have forgotten Matt Duchene was on the Sens at least 100 times so far this season. Bet Duchene wishes he could forget too! Haha! Just a little hockey humor for ya.
In all seriousness though, I will never forget our beautiful boy Hot Carl and all the joy he brought to our lives by skating fast and missing nets but mostly the skating fast.
Godspeed Carl. The Gameday GIF waves today in your honor.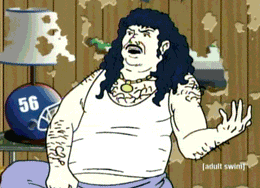 Go Pens.