Penguins vs. Stars
PPG Paints Arena – Pittsburgh, PA
7:00PM Eastern – AT&TSN | FSSW+
The Penguins look to build on their hot streak of actually attaining a point in a game as they welcome the Tyler Seguin, Jamithon Bennjamin, and the rest of the Dallas Stars to town for a Thanksgiving Eve matchup.
Monday night looked like a bit of a slumpbuster, but the Penguins failed to put in a 60-minute effort, turning a 4-1 lead into a 5-4 overtime loss like Jesus turned water into MD20/20 Orange Jubilee.
Originally it seemed that tales of the Penguins' demise had been greatly exaggerated. That proves not to really be the case, tbth. This has the makings of being the Penguins' worst November of all-time, and unless the Penguins can bank 7 points out of their remaining 5 November games, it will be the worst of the Crosby era. Go ahead, scroll down. That's where you'll find this year's Penguins team.
We all still live in our parents' basements, and now the Penguins live in the basement as well.
Speaking of the Crosby era, 87 seems prepared to return to a lineup desperately needing some semblance of being a threatening hockey team beyond it's first line.
Daniel Sprong gets the pine, as does Ruhwedel. The Jack Johnson – Kris Letang project is over for now. But with Maatta+Riikola and Johnson+Oleksiak on the bottom two pairings, Letang and Dumoulin might log 30+ minutes a piece tonight, if the Penguins are to sniff a chance to get out of the basement.
Casey DeSmith gets the start again.
Guentzel – Crosby – Hornqvist
Pearson – Malkin – Kessel
Aston-Reese – Brassard – Simon
Rust – Grant – Sheahan
Dumoulin – Letang
Maatta – Riikola
Johnson – Oleksiak
DeSmith
Dallas comes into this tilt tied for 5th in a tight Central Division that boasts league-leading Nashville and 3 other teams with 24+ points at the quarter mark of the season.
They're led by the aforementioned Seguin and Benn, with 21 and 17 points, respectively, through the team's first 21 games. Though Dallas' PP has struggled (20% good for 17th in the league), they've got some big guns there. Their PK floats among the tops in the league, with an 82.5% success rate.
Ben Bishop has been sidelined with a minor injury to put him out for a week, so the Penguins will see Anton Qdoba Khudobin tonight. Though Khudobin feels pretty familiar to Penguins' fans, he has played 4 tilts against Pittsburgh, amassing a 2-2-0 record with a .915SV% and 2.53GAA.
The Stars are also without Norris Trophy defenseman John Klingberg, who injured his hand last week and is on the shelf for just about a month. Martin Hanzal lives on IR so that's not even really news. Marc Methot is out, so the Fingergate saga will have to see another day.
Benn – Seguin – Radulov
Janmark – Spezza – Hintz
Comeau – Faksa – Pitlick
Nichushkin – Dickinson – Ritchie
Lindell – Heiskanen
Bayreuther – Polak
Hanley – Gleason
Khudobin
Death to the Stars.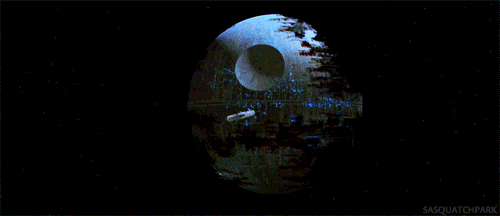 Go Pens.