Don't look now, but the Penguins are moving up the standings.
Just days ago, they were in the basement of the Eastern Conference and whispers of Jack Hughes started being muttered.
Now, in the midst of a 4 game point streak that started with a blown 4-1 lead, OT loss against Buffalo, they've picked up 6 points in their last 4 games, going 2-0-2 to move up to 23 points from 22 games and are just 3 points back from the Islanders, who sit 3rd in the Metro.  Over that stretch, they've scored 14 goals, giving up just 10.
Those aren't mind-blowing numbers, but it's progress from where they were.
Since that Buffalo game, they've righted the ship a bit in terms of playing better with the puck in their own zone and, more importantly, moving it out of their own zone.
The results have been tangible.
In the last two games alone, they've given up just 17 high danger scoring chances at 5v5 and just 9 high danger shots on goal (on 68 total 5v5 shots on goal).
It also meant that they continued their streak of not having lost both games of a back-to-back in over a calendar year and continued their dominance over the Jackets, winning now 6 straight against those joyless dickheads down I-70.
---
LINEUP
With Hornqvist out with a concussion suffered Friday night in Boston, Dominik Simon got the nod, back alongside 87 and 59.
Garrett Wilson was called up earlier in the day yesterday to fill in as Derek Grant is DTD with an injury himself.  No changes to the blue line that fell in OT to the Bs, while The Smith got the start in the second of a back-to-back.
First Period
CBJ – 1st Pd./5:14 – Harrington; A: Jenner, Foligno – 1-0
In the early going, it was all one way traffic as Columbus took a stranglehold on the game, which was helped by the Pens struggling to get out of their own end.  And frankly, no one would've faulted you if you had believed it was going to be one of those games, particularly after Former Penguin Scott Harrington opened the scoring just over 5 minutes into the period.
As we've seen so many times this season, the Pens were victimized by themselves, running around and tired and just flat out locked in their own zone.  When a Boone Jenner point shot came in and found its way straight to Maatta's stick, he looked like he got caught between two minds- hitting ZAR to skate it out or clearing it out.  Instead, he chose neither, giving it away straight to Harrington at the point.  He worked it back down the wall to Foligno to cycle with Jenner as Harrington activated from the point, taking a free pass in the slot and beating DeSmith 6-hole.
Gotta put that on Maatta for the initial giveaway, ZAR for watching Jenner/Foligno instead of picking up Harrington, and slightly on DeSmith for getting a big piece of it, but still seeing it go through him.
PIT – 1st Pd./5:49 – Pearson; A: Kessel, Malkin – 1-1
But just 44 seconds later, the Pens were back level on a set play from an o-zone faceoff.  Malkin with the win.  Phil! with the shot and Pearson creeping in behind the Jackets to bang home the free rebound.  Simple as that.
PIT – 1st Pd./7:27 – Guentzel; A: Crosby, Letang – 2-1
Turns out, that's exactly what the Pens needed to flip the script.  Under 2 minutes later, Guentzel would score his (Spoiler Alert) first of 3 to give the Pens the lead.  But first, the Pens would have to dig the puck out of the wall in their own zone and dump it into the BJs end of the ice.
Simon chased Crosby's dump.  Sid got in to support in closing off the wall and Letang would come flying in off the bench to keep the puck in the zone, sending it back down low to 87 along the goal line to spin and throw a no lock backhander to Guentzel streaking into the slot for the 1T.
Gotta give some love to Simon for getting in and getting the D spun around so Crosby could get involved.  But holy hell, Kris Letang.  Dude got to the point so damn fast that it looked like he just apparated there.
Sid just cannot stop doing this shit.  It's outrageous as all hell and will never not be insane.
PIT – 1st Pd./16:31 – Guentzel; A: Crosby, Letang – 3-1
Late on in the period, after Sprong put together a very nice shift both nearly setting up Sheahan and being the guy to clear the zone along the boards, he and ZAR gave chase to the clearance as Sheahan went to the bench.
That pressure put Harrington on his heels, leaving him with no other option than the panic button, throwing it up the wall through some bodies to Letang covering up behind the play.  Picking up Crosby was apparently optional as he flew under the radar, taking a quick cross-ice pass from Letang and just manhandling Nutivaara like he was a fucking rag doll, again hitting Guentzel streaking in with a backhand feed for the Party Hard fuel.
second Period
As the second period opened, the Pens got their shit together in their own end, keeping CBJ from really getting much going outside of the Jenner-Foligno-Anderson line.
This was evident on a few occasions, the first of which came from Sprong setting up Sheahan for the second time on the night.  Johnson and Oleksiak got it rolling with a clean exit, helped out by Sprong dropping in deep to pick it up and gallop through the neutral zone, using his speed to push Savard and Werenski back.  Sprong's shot got blocked, but he kept pursuing, beating Savard to it and feeding Sheahan in front, but it just wouldn't go for 15.
That third line for the Jackets plays some Big Boy Hockey, so much so that they were even able to overwhelm Letang and Dumoulin down low.  Despite getting an extended shift in the offensive zone a few minutes later, it was Bryan Rust getting the fortuitous bounce as Murray whiffed on a shot and Rust stole it to head in on a breakaway.  Seth Jones angled chase kept Rust on his forehand and allowed Korpisalo to really come out and be aggressive in cutting down the angle to keep it a 2 goal game.
Not long after Rust's chance, Guentzel had his first chance to net his hat trick, absolutely victimizing Ryan Murray with a little shake and back to lift a deft little backhander behind Korpisalo, but not beyond the post.  Columbus would storm back the other way and pot one behind DeSmith, but for the 857th time this season, Jack Johnson knocked an opposing player onto his goaltender, getting the benefit of the doubt and causing the referee to wave it off for incidental contact with the goalie.
CBJ – 2nd Pd./13:04 – Atkinson; A: Dubinsky – 3-2
Unfortunately for the Penguins, the Blue Jackets are well-versed in overcoming adversity.  They get their asses chewed up out by Torts on a regular basis and still managed to not quit their jobs, so that's something.
With the Guentzel-Crosby-Simon line lurking and buzzing, Crosby looked to Jack Johnson at the point as 87 collected the puck along the wall.  Atkinson got on his horse and caught Johnson in no-man's land a bit.  Johnson is stuck here, partially because he's flat footed and slow as shit and partially because the pass wasn't perfect.  If he anticipates and attacks Crosby's pass and cheats down the boards, he probably holds it in and whips it back down low to one of Sid's two sons.  Instead, he stays planted where he is and just tries to get his stick in to keep Atkinson from chipping it by him.  Atkinson ended up coming away with it with a little help from Dubinsky, swinging in on Oleksiak as he hit the line before swooping across towards Johnson, pulling JJ73 right into DeSmith's line of sight and beating The Smith 5-hole.  Casey was none too pleased.
PIT – 2nd Pd./15:54 – Guentzel; A: Simon, Letang – 4-2
Not to be overshadowed, the Pens top line popped back up a little over two minutes later, again beneficiaries of a smooth zone exit.  On a rimmed dump in, Letang and Dumo go back to collect.  Letang recycled and Dumo finished it by whipping it by Panarin and up the wall to Guentzel.
Bake held it long enough for Crosby to get a head of steam, taking it and blowing into the offensive zone on a 2v2 with Simon.  They couldn't connect, but 87 kept his feet moving to track down the loose puck and hit Letang for a point shot.  Simon banged away at it, Guentzel victimized Murray again, getting that greasy, grimy hattie goal looking like he was Patric Hornqvist in front.  Fucking Warrior Mode: Engaged.
PIT – 2nd Pd./19:55 – Phil!; A: Pearson, Malkin – 5-2
Then, with under 20 seconds to go, the Pens looked like they had finished off the Jackets with a late goal to end the 2nd frame.
It's getting a little redundant but that is good and also not bad, but the Pens cleaned up their own zone and got the hell out, turning that defense into offense in next to no time.  It started with Geno and Oleksiak working hard to free the puck up in the far corner, getting it up the wall to Phil! in support.  He got his feet moving into the NZ, hitting Pearson motoring through the middle.  Pearson's skating keot the Jackets D from getting their gaps sorted out, which allowed for Pearson to throw a hopeful shot at the net as time ticked down.  Korpisalo did something with the shot and that something was give up an atrocious rebound, kicking it straight to Phil! and opening his legs for Kessel to make it a 3 goal game*.
Still unclear if Torts challenged it or if the refs reviewed it on their own accord, but it was reviewed for offside nevertheless and determined that Phil! was offside by a hair.  The right call, but it wouldn't matter.

Third Period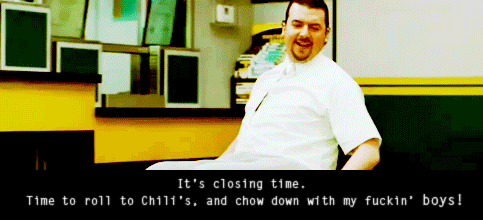 Saturday night win at home?  Play it loud, baby.
Game.
Notes
That Guentzel-Crosby-Simon line has something special going.  In 14:49 of 5v5 ice time, they were on the ice for 22 shot attempts for and just 8 against (73.33% share), 10 scoring chances for and just 1 against (90.91% share), and 5 high danger scoring chances for and none against.  They dominated the show.
Guentzel himself, along with his 3 goals, had 4 shots on 9 attempts, 8 scoring chances (3 high danger) at 5v5.
Cannot stress enough how much of a wizard Mike Sullivan is in identifying what was going wrong with getting the puck out of their own zone after that Buffalo game and getting a solution in place that's worked.
Though they gave up 39 shots in total, 33 came at 5v5.  That seems like a like a lot and, while CBJ had a flurry at the end with a late PP that rolled into a 6v5, but what's noteworthy is the location of those 33 shots.  Just 5 came from the high danger area, while 18 came from the low danger locations.  DeSmith had to make a couple of eye-catchy saves, but the Pens did extremely well defensively in front of him to really make his life easy.  They also allowed just 7 high danger scoring chances at 5v5 and, via Corsica.Hockey, had an expected goals against at 5v5 of just 1.82.  That is very, very good and a shame they couldn't give that sort of support to Matt Murray before his injury.
Please direct everyone that has ever said a bad thing about Kris Letang to my DMs.  Letang led the team in shots on goal at 5v5 with 5 on 10 attempts, also a team high.  He had 2 scoring chances and created 2 rebounds as well on top of his 3 assists, giving him 5G-14A in 21 games.  At 5v5, he was on the ice for 31 (!!!!!!) shot attempts for and just 13 against (70.45%).  The Jackets registered just 7 shots on goal while he was on the ice and just 4 scoring chances (2 high danger).  Conversely, the Pens registered 17 of their 34 shots on goal, 16 of their 31 scoring chances, and 7 of their 12 high danger chances at 5v5 with 58 on the ice.
Pens have a couple of days off before hitting the road with back-to-back games in Winnipeg and Colorado on Tuesday and Wednesday.  Go Pens.